!.............*************************************** Organization Schema Code**********************************************.....> <!............. *************************************** Local Business Schema Code ******************************************.....> <!.................India Location ......................> <!.................UK Location ......................> <!.................USA Location ......................> <!.................Australia Location ......................> <!.................Dubai Location ......................>
MISSION-
CREATIVE LEARNING SOLUTIONS
The silos around traditional learning options are being broken. New learning options can be created around customer needs. A learner should only have to compromise as per their individual constrains not of their co-learners. Koenig's Flexi, Destination Training are hybrid solutions created with this philosophy,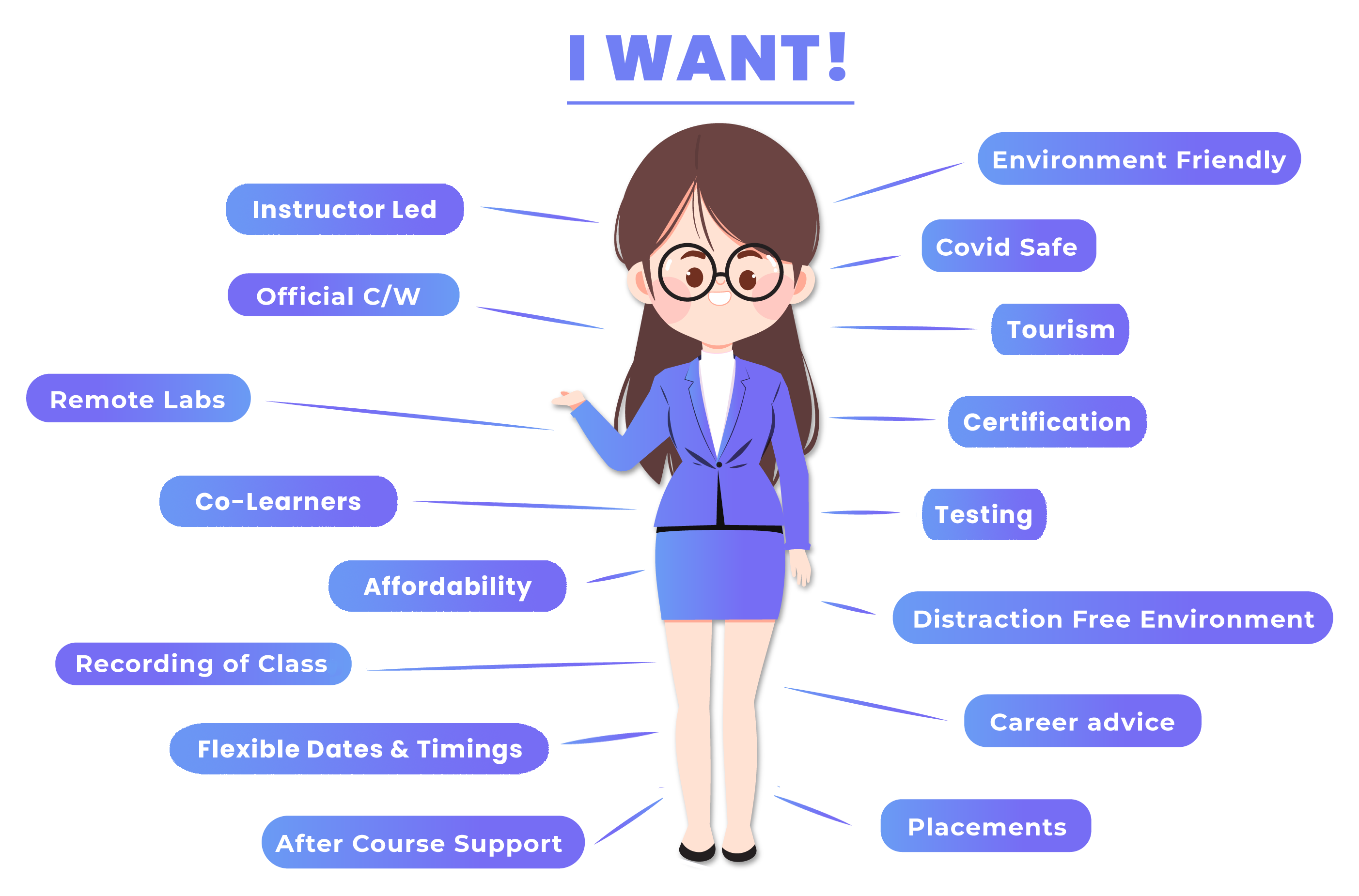 Time, Place & Cost are not a constraint for a Keen Learner
Use the following form to select your wants and identify which solution will meet your requirement the best.
Select your Need
Typical Customer Needs
Vanilla ILT
Koenig Fluid Class Room
Destination Training (Koenig)
Vanilla On- Demand
Flexi (Koenig)
Flexi + Guide (Koenig)

Instructor Led
Official C/W
Remote Labs
Co-Learners
Inexpensive
≈$2,000
≈$2,000*
≈$1,000
≈$19
$99
$299
Recording of Class
Flexible Dates & Timings
After Course Support
Transportation
Environment Friendly
Covid Safe
Tourism
Certification
Testing
Distraction Free Environment
Career advice
Placements