X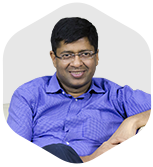 Rohit Aggarwal -
CEO & Founder
Rohit Aggarwal is a Computer Science graduate with over 25 years experience in the IT training industry. His innovative idea of combining Education with Tourism catapulted Koenig into one of the leading players in the global IT education space.
His commitment to spread happiness & smiles everywhere has given birth to Koenig's Happiness Guarantee program and the Happiness Paradigm.
Rohit has also laid down expectations of exemplary moral conduct from all Koenig employees. These are enshrined and well documented in Koenig Ethos.
Apart from business, Rohit takes keen interest in philosophy and social upliftment. His pioneering efforts to bring down the drop–out rate amongst underprivileged school students won Koenig the Microsoft Citizenship Partner of the year for 2009. View Video
Rohit is a part-time philosopher.
His thoughts can be accessed at https://twitter.com/ceokoenig , https://koenig-solutions.com/ceo
His personal interests include reading, watching movies and travelling.
Rohit's thoughts covered widely in print media –
» Business India Magazine - July, 2015
» Small Enterprise Magazine - July, 2015
» SME World Magazine - April, 2015
» Digital Learning Magazine - April, 2015
» The Financial Express - March, 2015
» Business For All magazine - Jan, 2015
» Hindustan Times - Jan, 2015
» SME World Magazine - Dec, 2014
» Hindustan Times - Dec, 2014
» The Financial Express - Dec, 2014
X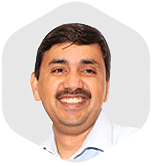 Subodh Chaudhary -
Sr. Group Manager - Alliances and Corporate Sales
Working in capacity of a General Manager, Subodh is a management graduate having 25 years of industry experience of which 22 years is in IT training industry in varied verticals. His key areas of responsibility include handling training operations, Strategic Alliances, Key Account Management, Relationship Management & People Management. He has been instrumental in taking Koenig to the great heights it has achieved today.
X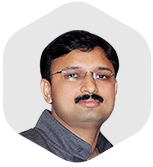 Neeraj Sharma -
Senior Group Technical Manager

|

Expertise - Dynamics

Neeraj is highly passionate, Result oriented and resilient disciple of Koenig Ethos & Culture. His efforts over the years are well aligned with Koenig Vision. Neeraj Hold Masters in Computer Applications and range of certifications on ERP, CRM Systems and Management Strategies. Simple Rule for Neeraj is Skills x Motivation = Fantastic Results.

» Timesjobs (an on-line portal of Times of India), February, 2014
X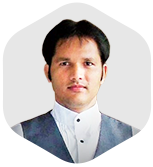 Santosh Kumar -
Group Technical Manager
Santosh joined Koenig in Dec 2008. Santosh is an industry respected authority on Networking & Security.
He is highly experienced in IT technology, Network Implementation and has proven track record of streamlining security processes, designing and implementing efficient security solutions, lead and assist multi-disciplined, multi-national teams in achieving security efficiency.
Santosh manages instructors and training deliveries for Azure, AWS,Security, Cisco and Linux
X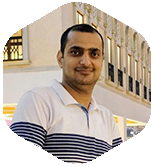 Ravinder Kumar -
Group Technical Manager - R&D
Ravinder became the very first VCI at Koenig and later went on to lead the esteemed VMware Domain at Koenig. He along with the dedicated Management worked towards the expansion and growth of the domain. Today, Koenig is the company with highest VCIs in the world. Ravinder has more than 18 years of experience in the industry out of which 13+ years in Koenig Solutions.
He not only possesses expertise in all verticals of Solutions catered by VMware whether it is in Datacenter Virtualization, Desktop Virtualization or Cloud Infrastructure but also in other technical streams as well including Microsoft, Cisco, AWS, Citrix etc.
He holds numerous distinguished credentials under his belt and is now managing various departments as Group Technical Manager in Koenig.
X
Sakshi Gaba Dhawan -
Sr. Group Manager (HR, AR/AP and Pre-Sales)
Sakshi is BA (hons) in English & PGDBM (HR) with work experience of 9+ years. She loves to Travel.
She is handling HR/Chat Support/Quality & Payroll departments
X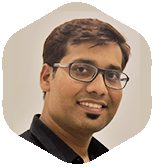 Piyush Bhadouria -
Senior Manager - Sales and Operations
Piyush has over all nine years of experience in IT & IT-related services. He manages over all operations in Koenig locations in India and abroad. He also heads Travel desk and CSR teams of Koenig. Piyush holds a PGDBM (Operations) and a Bachelors in Commerce. He has expertise in Cost Management, People Management and Process Improvements. His positive outlook has helped him in visualising success in every opportunity that has come his way.
X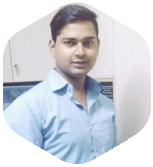 Chandan Kumar -
Assistant Manager-Digital Marketing
Chandan Kumar has spent more than a decade of his professional career in digital marketing and is responsible for generating leads and sales, building brand equity, reaching a wider audience, solving marketing challenges, and tracking ROI.
He loves watching philosophical/inspirational videos and reading blogs & books.
Few books recommended by him for everyone.
Who Moved My Cheese? by Spencer Johnson
Think & Grow Rich by Napolean Hill
Marketing Management by Philip Kotler
The Power of Positive Thinking by Norman Vincent Peale
Marketing Management by Philip Kotler
The Power of Positive Thinking by Norman Vincent Peale
Flow The Psychology of Optimal Experience by Mihaly Csikszentmihalyi
X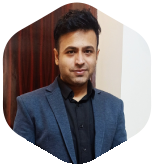 Aditya Sharma -
Technical Lead (Automation)
Aditya is working as Technical Lead. He is Post graduate in MCA (hons) with work experience of 7+ Years. Passion for learning new Technologies & Coding
X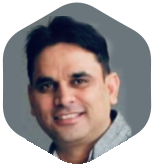 Praveen Kumar -
Finance Manager
Bcom, MA Economics and PGDM Finance and HR.
3 years in an Export Co.
16+ Years Koenig.
Accounts Dept.

X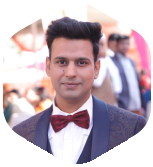 Zia Ur Rehman -
Assistant Technical Manager

|

Expertise - Open Source, Linux and Security

B.Tech in ECE, M.Tech (VLSI Design)
Presently working as ATM (Linux + Security) having total experience of 8+ Years.
Having few certifications RHCSA | RHCE | RHCoE ( Ansible, Openshift,API Management) | CKA | CKAD |
Passion for learning new things, visiting and exploring new places.
X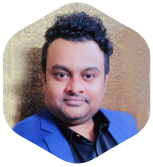 Vatan Vijay Kumar Joshi -
Assistant Technical Manager

|

Expertise - Microsoft Developer Platforms

Bio: I have been working in IT industry for more than 13 years with experience in training and effectively leading & inspiring team members to achieve goals through innovation, quality and excellence.

I hold a Master's degree in Computer Management and range of certifications like MCT, MCP, MS, MCSD, MCSA, MCAD, Azure Developer Associate, Azure AI Engineer Associate, Azure Data Engineer Associate, Azure IoT Developer Specialty and many more.
X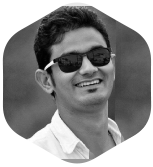 Sandeep Tomar -
Assistant Technical Manager

|

Expertise - SQL Server

Sandeep knows that successful clients become repeated clients. He as Assistant Technical Manager opens the line of communication between Trainers, customers, and sales to get quality deliveries done. With over 12 years in both production and training domains, Sandeep has experience in training deliver and management, team building, professional development, strategic implementation, and company collaboration. His ability to lead and learn at the same time makes him a good managers. Sandeep has earned his Master Degree in Software engineering from BITS Pilani India.
X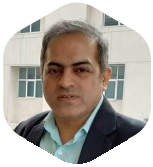 Ravindra Somnath Diwan -
Assistant Technical Manager

|

Expertise - AWS and Oracle

Ravindra Diwan is Working as Assistant Technical Manager, he is graduate in Electronics & Communication, having 21 years of solid experience in gathering Business Requirements, Analysis, Solution Design, Development, Training, Implementation and Documentation of various functionalities of cloud and database solutions. I communicate and negotiate effectively with stakeholders (business and IT) to deliver successful result in scheduled timeframes.
X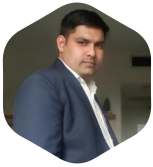 Manish Kumar -
Assistant Technical Manager

|

Expertise - VMWare

Manish believes that you can break, make and again break the records with a perfect team. He as an Assistant Technical Manager ensures quality training delivery to our clients and provides them with the best learning experience.
With over 15 years in the industry, and being well versed in multiple training domains, Manish has experience in training delivery and management, building client relationships, company collaborations, team handling, and people management.
Being certified in multiple domains like VMWare, AirWatch, Microsoft etc, makes him an integral part of the team.
His team finds him approachable and easy to talk to, making him a good leader.
He is a commerce graduate and has a zeal for learning new things and passion for technology. He loves spending time with his family and prefers to travel in his free time
X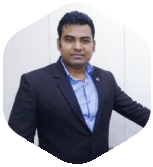 Navneet Kumar -
Technical Manager

|

Expertise - Azure

With 13+ years of exp. in IT industry and an MCT , working in capacity of Technical Manager , i hold a range of certification in Azure, Windows Server and client, i strongly believe in Aggregation of marginal gains theory which leads to get great results over the time.
X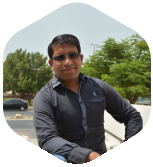 Akshay Kumar -
Technical Manager

|

Expertise - Cisco

Akshay joined Koenig in Feb 2009 as a Corporate trainer for Cisco routing and switching technologies. With the learning opportunities available he soon achieved the CCSI and CCIE. He is experienced in IT and Network technologies and has worked on Multi-Vendor environments like Cisco, Juniper and Huawei. He is leading the Cisco and Data Center Team at Koenig Solutions."
X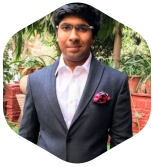 Vardaan Aggarwal -
Executive Director (New Projects)
Inprogress