Current Openings
Browse through our Current Openings in India & Abroad to Apply Now!

Koenig
Koenig is a well established and innovative training organization serving customers in over 50 countries.
Koenig specializes in providing state-of-the-art technical training on all popular IT certifications. Our customers include many Fortune 500 companies and governments all over the world.
Current Happiness Opportunities
Technical / Non-Technical
KS 5 - Executive Assistant
Candidate must have minimum 2 years of experience as an executive assistant or other relevant administrative support experience. Should have In-depth understanding of entire MS Office suite. Location- Delhi
KS 6 - Executive - Presales
Corporate Communication Executive (Pre Sales) The candidate should have good communication skills and minimum 1 year of experience in Customer Service/Business Development/Client Relationship. The profile is of Lead Generation and is 24*7.
KS 97 - Corporate Trainer - Delhi/Bangalore/Chennai
Conduct training sessions on to corporate personnel. Should be willing to travel across the Globe for imparting trainings. Candidates having 2+ years of experience in any of the mentioned technologies : Cloud Technologies/Database Technologies/Project Management/ Dot Net Corporate/Security/Linux/ Cisco/ Microsoft Windows/ Emerging Technologies
KS 100 - Inside Sales/BD
Position- Inside Sales Years of Experience- 2+Years Location- Delhi Looking for Sales professional for level of Executive/Sr. Executive or Assistant Manager, must have good communication skills. Help us to meet our customer acquisition and revenue growth targets.
Apply now!!!
Send your resume to career@koenig-solutions.com
Call: + 91 8826655199 or +91 8826891096 (9am to 5pm on weekdays) or use the form given below :
Koenig is an Equal Opportunity employer and treats all employees and job applicants fairly and equally regardless of their sex, sexual orientation, marital status, race, color, nationality, ethnic or national origin, religion, age, disability or union membership status.
ENERGY x EMPOWERMENT = EVOLUTION
Koenig seeks energetic, self-motivated individual who believe in the power of evolution. Koenig promises to provide meritocratic and empowering environment in which you can rise and reach your true potential.
1.01365 = 37.8
0.99365 = 0.03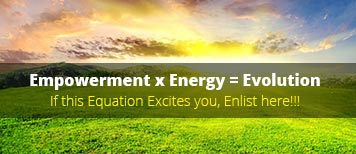 Koenig believes in power of evolution. A 1% improvement every day results in cumulative improvement of 40 times, over the year. Likewise, a 1% reduction per day results in a loss of 97% of the value
Life@Koenig
Professionally demanding environment - ideally suited for the "anti-fragile" (those who love challenges).
Fastest possible learning

Travel all over the world

Work with Fortune 500 companies

Best remuneration in the industry

Work with happy people and get affected
Great Place to Work
We are the best place to work in Education and Training industry from 2010 – 2020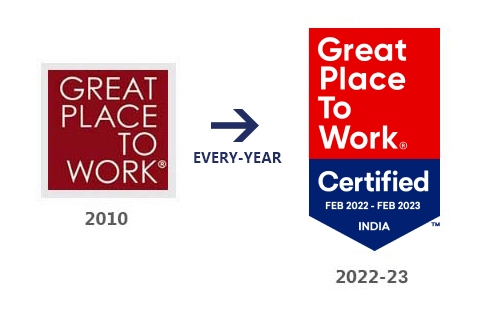 Employee Testimonials
From the day I joined Koenig, I have always been a learner. With such innovative and progressive organization, you never feel professionally stagnant. Every day is new learning experience for me.
Sachin Chauhan
Iconic Trainer & SME
-18
th
Feb 2020
I am glad to share my journey with Koenig in the past 18 months, I joined Koenig team on 06 August 2019 and If I Compare myself with the person that I was 18 months before I find my self totally Different as a professional person, now I am the more confident & more knowledgable person, I joined Koenig as Hadoop Expert now I am dealing in 12+ on Demand Technologies of the world and also able to be MCT(Microsoft Certified Trainer) and Cloudera official Trainer & Expert, for this, I would like to give special credit to my team, my manager Kuldeep Sir and GTM Neeraj Sir for Continuously encouraging me and giving me full support for doing hard work, because of this I am able to take out the best from me, If I am comparing Koenig with my past companies I find Koenig has best working culture and working environment. Thanks for the Love & Support from the past 18 months and looking forward to seeing a great time ahead with all of you.
Abhishek Saxena
Senior Corporate Trainer
-21
th
Feb 2020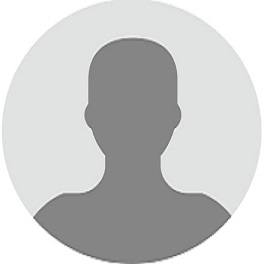 Neelam Mehta, here to share my experience with Koenig so far which is so good and my journey has been awesome full of new learnings which helped me growing in my career and gaining experience. I joined Koenig 7 yrs back and every day is a new learning which helped me gain experience and improve skills a lot. Everyday there is a new experience and learning and how from manual work we have moved towards automation , the process has been tremendous and great for all of us. Moving towards automation since last few years have been great and wow. I personally enjoyed working here due to healthy work environment and great work culture and motivation for all. I have learned here to be punctual, committed towards work assigned and be adapting new environment of software and doing work through automation which helps increasing utilization and how to utilize time in different tasks.. Mentors and team members have been really supportive and helped me to grow and learn new skills.. I would like to say to my mentors and colleagues who all have been so supportive and helpful in my journey so far. Koenig is a best place to work with.. :) Hoping to see my association with Koenig for a much longer time.
Neelam Mehta
Senior Executive
-21
th
Feb 2020
Initially I would like to thank my Prestigious Organization (Koenig-Solutions) for providing me a stable and standardized platform for my technical growth & career enhancement in various factors. Hereby, I would like to emphasis certain key points about Koenig-Solutions as #1 Organization in IT trainings & Certifications, both Onshore & Offshore across the world.
Organizational culture:
Koenig-Solutions is a rapidly paced leading organization in dynamically increasing demands from Students across the world for their interest based trainings with highly qualified, well cultured, Certified & Experienced trainers. Our Organization's culture and agenda is always to provide best in class training to the students & exceeding their expectations throughout their learning curve with us along with also providing them individual support, so not even a single student feels ignored/isolated either in ILT or ILO session during their course. Our agreement with the students is to support them in future also post the training for helping them in grooming with their career approach.
Innovation (Risk Orientation) :
Koenig-Solutions also provides freedom to its employees for providing new Innovations which encourages Employees to take risks and innovate in the performance of their jobs.
Attention to Detail (Precision Orientation) :
This characteristic of organizational culture dictates the degree to which employees are expected to be accurate in their work.
A culture that places a high value on attention to detail expects its employees to perform their work with precision. A culture that places a low value on this characteristic does not.
Emphasis on Outcome (Achievement Orientation) :
Koenig & Koenig ites always focus on results, but not on how the results are achieved, we place a high emphasis on this value of organizational culture.
Emphasis on People (Fairness Orientation) :
Koenig always place a high value on this characteristic of organizational culture which results in importance on how their decisions will affect the people in their organizations.
Teamwork (Collaboration Orientation) :
As stated above Teamwork is the key component of our Organization's business culture which helps to implement new ideas and helps us stand out in this competitive world. All co-workers, Managers work shoulder to shoulder to keep our agenda of being #1 in Education Industry always on priority.
Stability (Rule Orientation) :
As being in Training and Education Industry, our Business is not like other stable business platforms and to stay ahead in this competitive and growing technology with rapid pace, we are forced to be Flexible, updated and Energetic always as compared to Stability, because Stability in our business has no scope and we have to be flexible always. This orientations keeps us energetic always and we are always prepared for any challenges anytime, hence keeping us Robust and Rock solid to strive ahead in this business.
Growth Aspects :
Koenig-Solutions is in Training and R&D Industry and this Industry is a recession-free Industry, hence there are plenty of aspects for career growth in this Industry and also being part of Koenig-Solutions, there is no way to look back ever in the career. There is always a perfectly build and enriching Career when being connected with Education world.
Nirbhai Chauhan
Corporate Trainer
-05
th
Mar 2020
My story with Koenig began in 2012 when one of my colleagues from some training institute joined here. And within few months he shared his experience in Koenig about it's work culture, learning opportunities, career growth and the most important part which made me exited. I could clearly see the spark of excitement on his face. That made me to decide to make Koenig as my dream company to work with and being a Corporate Trainer as my dream job.
After a year or so I got to know some more of my colleagues joined Koenig even the one who I interviewed as a Trainer back in my previous organization
It gave me more excitement and finally after a good amount of preparation (As I didn't want to miss single opportunity to join) I saw my dream coming true and got the chance to join Koenig in March 2015.
Being a trainer in Koenig I realized that there cannot be any other place to enhance your technical skills and to find such a group with full of experienced people all together who are always ready to help, discuss and share their ideas.
While working with Koenig I have achieved what I have ever imagined under the guidance of Santosh Sir and Akshay Sir.
Currently working as an Iconic trainer and SME for Cisco Collaboration technology I hold couple of Cisco Certifications including industries' most prestigious certificates 'CCIE' and 'CCSI'
I would end by saying we just need to jump a bit higher than the last jump, as some unknown leader has already said "We do not set the limits, you set them yourselves"
Dipak Singh
Iconic Trainer
-16
th
Mar 2020
Express your interest to join Koenig