Current Career Opportunities
KS 2 - Assistant Manager - Inside Sales
Position- Inside Sales Years of Experience- 2+Years Location- Delhi The Candidate must have good communication skills and at least 2 years of experience in selling IT Training courses.
KS 6 - Executive - Presales-Pan India
Corporate Communication Executive (Pre Sales) The Candidate must be from IT Training background and should have good communication skills and minimum 1 year of experience in Customer Service/Business Development/Client Relationship. The profile is of Lead Generation and is 24*7.
KS 49 - Dynamics AX Trainer
Candidate must have 4 years experience on Microsoft Dynamics AX ( Finance ) and willing to be a full time corporate trainer.
KS 69 - Corporate Trainer - SQL
Corporate Trainer - SQL The candidate must be having minimum of 3 years of relevant experience SQL Server with excellent communication skills. The candidate must be having knowledge in SQL Server,SSIS, SSAS ,SSRS ,Azure Data factory , Azure Data lakes, Power BI.. Job Location : PAN India
KS 88 - Business Development Manager - International Sales
Looking for Sales Professional, having at least 2 years of experience in Selling for IT Training Companies. Job Locations - Nigeria, Netherlands, Saudi Arabia, US, UK, Australia, South Africa.
KS 109 - Web/ Mobile Application Trainer
The candidate must have minimum 2+ years of relevant working experience as Web/ Mobile Application Trainer or developer who is willing to be a Corporate Trainer . Key skills required are knowledge on Kotlin Programming, Android Application with Kotlin, iOS Application Development, Node JS, Angular,React Native,Swift,C#,java script. Passport is mandatory. Location: Anywhere in India
KS 112 - Corporate Trainer - Redhat/ Linux
Having Minimum 2+ Years of experience of imparting Trainings and Certified RHCA (Redhat Certified Architecht), RHCI
KS 118 - Content Writer ( PAN India )
Candidate must have experience with IT Training Organization in writing the content for SEO and have excellent writing skills in English ( Experience: 5- 6 years )
KS 132 - Corporate Trainer- Microsoft Dynamics Finance
Hiring For Corporate Trainer Role -Must have 3 + years of experience in delivering trainings in Microsoft Dynamics-AX 2012, Dynamics 365 finance,
KS 134 - Corporate Trainer- Security Management
Corporate Trainer - Security. Candidate must have minimum 2 years of relevant experience in CISSP SSCP CISM CISA CGEIT CCSP CCSK CRISC CDPO "COBIT Implementation" CASP+ CYSA+ CCISO CRISC CTIA Server with excellent communication skills.
KS 136 - Lead Generation Specialist
Candidate should have experience of at least 2 years in IT Training Industry and must have experience in generating leads from Social Media like LinkedIn etc.
KS 137 - Corporate Trainer- SQL
Urgent requirement for SQL corporate trainer having 3+ years of experience. Must have knowledge of Querying , Power BI, Azure Data Brick, Azure Data Lake, Azure Data Factory.
KS 138 - Corporate Trainer- AWS
Urgent Requirement for Corporate Trainer- AWS, Must have at least 2+ years of experience in imparting trainings-AWS Solutions Architect, AWS DevOps, Must be AWS Solutions Architect Associate Certified or equivalent
KS 141 - Manager- Business Development
The candidate must have 5 plus years of experience into B2B Sales with good number of existing corporate network. Candidate from IT Training industry will be preferred.
KS 142 - Manager- Business Development
The candidate must have 5 plus years of experience into B2B Sales with good number of existing corporate network. Candidate from IT Training industry will be preferred.
We are looking for talented people who want to make a difference. If you think you can make a difference by joining koenig, feel free to write to us explaining how and why.
Koenig is an Equal Opportunity employer and treats all employees and job applicants fairly and equally regardless of their sex, sexual orientation, marital status, race, color, nationality, ethnic or national origin, religion, age, disability or union membership status.
Great Place to Work
We are a certified.
The Focus of Koenig's HR Practice is to make our people successful.
This is the reason we have been rated the Best Place to work in Education and Training since 2010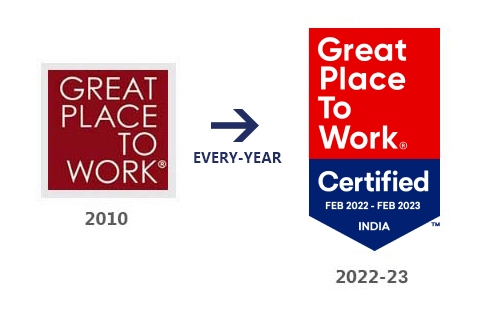 Express your interest to join Koenig
Employee Testimonials
I have completed my 1 Year in this organization on 9th Oct'20 and trust me I don't know how time flies so fast. I was fascinated with the name Koenig Solutions and wondered what is this company all about. I chose Koenig Solutions because it's a rapidly growing company that provides employees with a number of opportunities for learning and development and also for gaining invaluable experience by learning new things like how to build up corporates.
Koenig Solutions is truly an employee oriented organization, it encourage employees to explore new areas and learn and it has a great ability to see potential in people and put them in a place where they can develop and succeed. I am delighted being at a company that has continued to grow and expand its reach.
The best part of Koenig Solutions which made me stay here for so long is its Culture – (Engage & Inclusive culture, respect for each individual, learning environment, promoting innovating thought etc).
I have only one suggestion that incentives also given by the company so that people become more competitive but on other hand Company is providing Bonus to their employees in this Global Coronavirus pandemic and there is no salary deduction.
Thanks for giving such a valuable experience.
Neha Singh
Corporate Communication Executive
-18
th
Oct 2020
I am happy and proud to share my experience past eight months in Koenig. I belongs to Security Domain. I am from south part of our nation the name called Pondicherry. In my place there is a proverb "where your journey begins not important the destine must be a temple" like I stepped into Koenig. Previously I was in production and partially academic. I felt bit bore and start updating my profile in naukri and immediately I got call from Koenig. Here my point is Koenig always eagerly waiting for right person. Here pleasure to say thanks to my Managers Mr. Nityanand Thakur and Mr. Nitin Kuhad because they found something inside me and hired to contribute my Knowledge and effort to Koenig. Koenig established in 1993, Koenig is one of the Top 5 global IT Training companies in the world that everyone knows but here my vision is Koenig is place for knowledge hungers. From childhood we studied lot and lot and we have much enough experience and almost we are going to study same concept but here small change is the depth of the concept, teaching methodology, Trainers attitude, Office atmosphere everything is completely different what we have learned and studied in past. Koenig break the bigger tough concepts and thought me very easy and simple. Here I happy to say I am one of the trainer in Koenig. Here everyone is friendly including Mr. Rohit Agarwal (CEO of Koenig Solutions Pvt Ltd) I always wonder how this is happening in corporate atmosphere. Last but not least My age is Koenig Experience. I am very much happy to be a part of Koenig family.
Naveen S
Corporate Trainer
-12
th
Oct 2020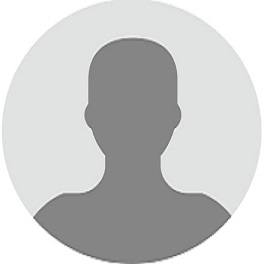 It's around 1 year, that i have started working for Koenig and have had wonderful experience so far!
Everyday i am learning something new here and i love the culture of our Koenig.
I joined this organization on 23rd July, 2019 with mixed feelings all together about my life and career. Every coworker here is always ready to help and guidance. Specially when i am say about my manager and mentor Mr. Manas Tiwari, he always give me suggestions to improve myself and guidance.
Also would like to thanks my HR Ms. Nidhi Kumra, words of mam "Taking feedback positively and implementing the same always helps." gave me a good motivation.
Gaurav .
Corporate Trainer
-23
th
Jul 2020
Koenig is best place to work. It gives us enough opportunities to learn and grown. Good travel experience. Meeting students from different countries and learning exposure. As an employee, environment is friendly. People are supportive and carrying. International exposure is given to everyone and enhance the knowledge.
Rohit Bahl
Iconic Trainer
-21
th
Jul 2020
My name is Chavi Madan (Alice name: Carol) and I have started my journey in Koenig in November 2018. It has been a great learning experience for me. During my initial days, I faced few challenges about knowing the process and gaining necessary knowledge since I was new to IT Industry. However, I decided to challenge myself and through my mentor's guidance and inner determination, I got through the process and began learning new things each day. Since then, there was no turning back. I have always got support from my colleagues and seniors which has helped me in moving forward. Also, I have really admired the company to appreciate my hard work and rewarded me time to time, which eventually has boosted my confidence. "Try, try and try until you succeed. Hard work is the key to success". Imbibing this quote in my life, I continued to make tireless efforts in my work and as a result of which my numbers kept on increasing month after month. Every time, I keep on telling myself that I can do better and no matter what, I will continue to improve my graph. I always tried to maintain my numbers to be on the top of the chart and so my performance in terms of my data has always been consistent during my tenure. Sooner, seeing my capability, I was given a mentee to groom my skills, followed by another mentee later which again boosted up my confidence and motivated me more. I was also given the opportunity to be a part of company's manager meet twice where I interacted with senior management of the company and got to learn so many new things from them. I was also very fortunate to be the only person who was selected from my department to attend a VMware event held in Delhi last year in December where I represented our company and also get to interact with various corporate clients to discuss about their training requirements. This opportunity again gave me immense learning experience. Due to my sincere efforts, within a span of just 1 year, I also got promoted to the position of Senior Corporate Communication Executive – RTC. This has made me even more enthusiastic towards my work. At this time, I had evolved myself completely to be a part of this prestigious organization and was also able to present my ideas of improvement to the higher management that will help in company as well as my personal growth. Many of my ideas and suggestions were approved and implemented by the management. With time, I started voluntarily taking up new responsibilities and projects to work on and have become more flexible with my work. I also took complete charge of various tasks assigned to me by my mentor and was able to complete them on time. I have always learned from my mistakes and have worked towards its improvement at every stage. With the same spirit, I will continue to move forward and work diligently for this company and will also achieve remarkable growth through my earnest efforts in this organization. Thank you….!!!!! ? Best Regards, Chavi Madan
Chavi Madan
Senior Corporate Communication Executive - RTC
-21
th
Jul 2020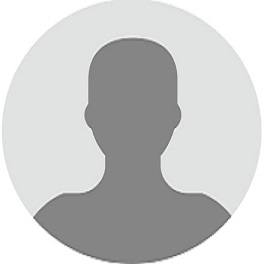 I have been working at Koenig since the year 2012. My journey at Koenig has been spectacular and overwhelming. I started as a Microsoft trainer and became a significant member of the team at the end of my initial year only. Not once did I feel that I did not belong here. Right from the beginning, I felt involved in the process of training and learning and over the years, worked my way up to the technical lead for Microsoft domain. In all these years, the company recognized my efforts, encouraged and supported me to gain a wider view of the different technologies, enabling to upgrade & grow professionally which perhaps reflects in every training project I deliver. The company not only allowed me to evolve technically but also gave chance to explore different countries, immerse myself in a new culture and meet professionals from all over the world and help them grasp new concepts and acquire new skills, which is both personally and professionally rewarding. In all these years, whenever I had any difficulty, there were always seniors and colleagues around to help which makes you feel a very healthy and engaging environment around you. The company is constantly buzzing and evolving with new ideas to improve our professional and personal growth. The management never fails to appreciate a job well done. They are extremely encouraging and that fuels every trainer to give their best shot no matter what. It is truly a privilege to work for a company that offers endless opportunities to learn new and interesting things in the form of great technological advances and challenging training projects
Vimal Singh
Technical Lead
-24
th
Jun 2020
I joined Koenig in April 2019 . I came from totally different professional background and working environment.
Since my working experience was totally different I genuinely took time to perform here but I really appreciate my reporting manager who kept faith on me and gave me opportunity to improve every day.
I am yet not that perfect but yes cause of best support system of my seniors I am able to work well.
Sunaina .
Assistant Manager - Inside Sales
-24
th
Jun 2020
My Journey in Koenig so far has been a great learning with new challenges and experiences every day. I started working with an excitement and a bit of uncertainty as I was very less aware of the delivery capabilities that Koenig has. The journey has been a roller-coaster ride with many roadblocks that came in the way during the initial days like under performance, stress due to under performance ?? and a kind of dilemma that if I actually have the potential of delivering the responsibilities that the job demands. The realization of how much I want to be at Koenig came to me after a big accident that I had fracturing my leg in the first year at Koenig from where the path ahead seemed dark. I didn't wanted to loose the sense of belonging the organization offered me and the only way was focusing on the basics and doing my work from home and fulfill to whatever extent I can. It took 6 months to start walking again and focus on the work like never before and from that day looking back was not the thing in my 'To Do' list. In the second year I have tried to devote the maximum time to learn and sharpen the skills that helps me increase the business for the organization. Taking new responsibilities and completing them smoothly and effectively is what I love to do and Koenig is a place where new learnings don't stop. Koenig has built me as a professional in the time I have spent here and I feel constant developments and additions to that every day. In short, my journey has been the journey of an uncertain and unknowledgeable new comer to the guy who takes care of Koenig Sydney now. And I can't thank enough Koenig Senior Management Rohit Sir, Aditya Sir, Subodh Sir, Sakshi Gupta Ma'am, my colleagues, friends and my immediate managers who are responsible for this growth that I can see in myself.
This is the in-short of my experience at Koenig. If this motivates even one person I will be a happy guy. ??
Priyansh Singh
Assistant Manager – Corporate Accounts
-17
th
Apr 2020
My story with Koenig began in 2012 when one of my colleagues from some training institute joined here. And within few months he shared his experience in Koenig about it's work culture, learning opportunities, career growth and the most important part which made me exited. I could clearly see the spark of excitement on his face. That made me to decide to make Koenig as my dream company to work with and being a Corporate Trainer as my dream job.
After a year or so I got to know some more of my colleagues joined Koenig even the one who I interviewed as a Trainer back in my previous organization
It gave me more excitement and finally after a good amount of preparation (As I didn't want to miss single opportunity to join) I saw my dream coming true and got the chance to join Koenig in March 2015.
Being a trainer in Koenig I realized that there cannot be any other place to enhance your technical skills and to find such a group with full of experienced people all together who are always ready to help, discuss and share their ideas.
While working with Koenig I have achieved what I have ever imagined under the guidance of Santosh Sir and Akshay Sir.
Currently working as an Iconic trainer and SME for Cisco Collaboration technology I hold couple of Cisco Certifications including industries' most prestigious certificates 'CCIE' and 'CCSI'
I would end by saying we just need to jump a bit higher than the last jump, as some unknown leader has already said "We do not set the limits, you set them yourselves"
Dipak Singh
Iconic Trainer
-16
th
Mar 2020
Initially I would like to thank my Prestigious Organization (Koenig-Solutions) for providing me a stable and standardized platform for my technical growth & career enhancement in various factors. Hereby, I would like to emphasis certain key points about Koenig-Solutions as #1 Organization in IT trainings & Certifications, both Onshore & Offshore across the world.
Organizational culture:
Koenig-Solutions is a rapidly paced leading organization in dynamically increasing demands from Students across the world for their interest based trainings with highly qualified, well cultured, Certified & Experienced trainers. Our Organization's culture and agenda is always to provide best in class training to the students & exceeding their expectations throughout their learning curve with us along with also providing them individual support, so not even a single student feels ignored/isolated either in ILT or ILO session during their course. Our agreement with the students is to support them in future also post the training for helping them in grooming with their career approach.
Innovation (Risk Orientation) :
Koenig-Solutions also provides freedom to its employees for providing new Innovations which encourages Employees to take risks and innovate in the performance of their jobs.
Attention to Detail (Precision Orientation) :
This characteristic of organizational culture dictates the degree to which employees are expected to be accurate in their work.
A culture that places a high value on attention to detail expects its employees to perform their work with precision. A culture that places a low value on this characteristic does not.
Emphasis on Outcome (Achievement Orientation) :
Koenig & Koenig ites always focus on results, but not on how the results are achieved, we place a high emphasis on this value of organizational culture.
Emphasis on People (Fairness Orientation) :
Koenig always place a high value on this characteristic of organizational culture which results in importance on how their decisions will affect the people in their organizations.
Teamwork (Collaboration Orientation) :
As stated above Teamwork is the key component of our Organization's business culture which helps to implement new ideas and helps us stand out in this competitive world. All co-workers, Managers work shoulder to shoulder to keep our agenda of being #1 in Education Industry always on priority.
Stability (Rule Orientation) :
As being in Training and Education Industry, our Business is not like other stable business platforms and to stay ahead in this competitive and growing technology with rapid pace, we are forced to be Flexible, updated and Energetic always as compared to Stability, because Stability in our business has no scope and we have to be flexible always. This orientations keeps us energetic always and we are always prepared for any challenges anytime, hence keeping us Robust and Rock solid to strive ahead in this business.
Growth Aspects :
Koenig-Solutions is in Training and R&D Industry and this Industry is a recession-free Industry, hence there are plenty of aspects for career growth in this Industry and also being part of Koenig-Solutions, there is no way to look back ever in the career. There is always a perfectly build and enriching Career when being connected with Education world.
Nirbhai Chauhan
Corporate Trainer
-05
th
Mar 2020
I am glad to share my journey with Koenig in the past 18 months, I joined Koenig team on 06 August 2019 and If I Compare myself with the person that I was 18 months before I find my self totally Different as a professional person, now I am the more confident & more knowledgable person, I joined Koenig as Hadoop Expert now I am dealing in 12+ on Demand Technologies of the world and also able to be MCT(Microsoft Certified Trainer) and Cloudera official Trainer & Expert, for this, I would like to give special credit to my team, my manager Kuldeep Sir and GTM Neeraj Sir for Continuously encouraging me and giving me full support for doing hard work, because of this I am able to take out the best from me, If I am comparing Koenig with my past companies I find Koenig has best working culture and working environment. Thanks for the Love & Support from the past 18 months and looking forward to seeing a great time ahead with all of you.
Abhishek Saxena
Iconic Trainer
-21
th
Feb 2020
From the day I joined Koenig, I have always been a learner. With such innovative and progressive organization, you never feel professionally stagnant. Every day is new learning experience for me.
Sachin Chauhan
Iconic Trainer & SME
-18
th
Feb 2020