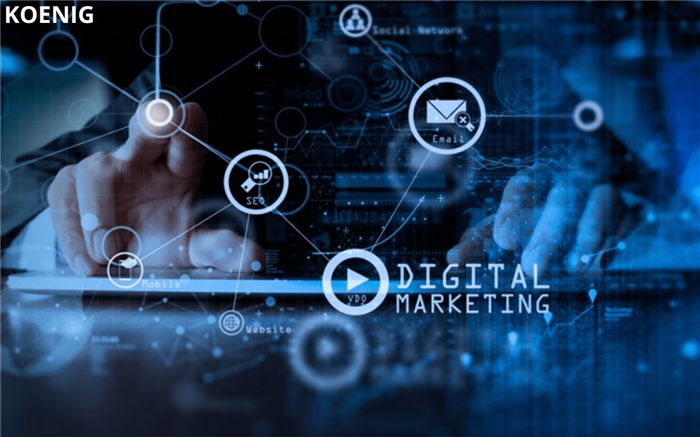 In 2021, LinkedIn data revealed that there were 1.6 million new digital marketing jobs that were posted online. This was an increase of a whopping 70% compared to 2019. The top digital marketing skills listed on the platform were SEO, Google Analytics, AdWords, social media planning, content planning and strategy and marketing platform specialisation.
Digital marketing is a versatile and dynamic field. As technology advances, the applications for the field have increased and so has the demand for professionals with a range of specialised skills. This also signals an increase and continued growth in the salary digital marketing jobs offer. After doing
Digital Marketing training
, there are several different roles and skills you can choose from.
Factors That Affect Your
Digital Marketing Salary
How much you earn from a job in the digital marketing field depends on several factors.
1. Work Experience
If you have worked for a longer period in the digital marketing industry, you can earn a higher salary than a fresher. However, in the digital marketing industry, it's not just about the experience on one particular platform. New digital channels are created every once in a while and they all have different algorithms. If you specialise in only one field, you will limit your scope of work because clients look to optimise all of these platforms. Consider search engine optimization. If you only specialise in search engine marketing and optimisation, your earning potential gets limited. However, if you expand your skillset to include app store optimization and e-commerce portal optimization, you are more valuable to potential employers.
2. Credibility
This is a highly undervalued factor in the digital marketing industry. How reputed you are as a freelancer or a full-time employee can greatly affect your earning capabilities. Credibility refers to your market value as a brand and the reputation you have built over the years. If you are a respected or well-known digital marketing personality, you can charge a higher rate for your services as a freelancer and demand a higher salary while working as an employee.
You can increase your credibility in the market by creating a blog or website. You can update this blog with articles, case studies or ebooks to let people know you better. You can also connect with industry leaders or influencers who specialise in the field you are interested in.
3. Geographical Factors
Digital marketing works online, so a large part of what you do can be taken care of remotely. But your employer's country of residence will impact how much you get paid. Digital marketing jobs salaries are paid to fixed employees while freelancers are paid per hour. This pay differs from country to country. Currently, the US pays its digital marketers more than any other country in the world. The US pays about $70000 to a mid-level digital marketer, while India pays the equivalent of $10000 a year.
Even within a single country, the salaries of digital marketing professionals differ depending on the city. For example, a digital marketer in Bangalore will earn more than a professional at the same level working in Lucknow or Kochi.
4. Title
As you move up in an industry, your responsibilities and salary increase too. Within an organisation, those with more senior titles and ranks earn more than the relatively lower ranking professionals. A digital marketing manager's salary will be higher than that of a social media manager or an SEO executive.
Digital marketing specialists that lead an entire team will get paid more than a freelancer who works alone. This is because they have more responsibilities and add more value by being a part of the decision-making process instead of simply being a part of the execution process.
5. Result-oriented Approach
The most significant difference between digital marketing and traditional marketing is that in digital marketing, everything can be measured. You can easily set KPIs (Key Performance Indicators) and then measure the results of your communication against them. This makes it easier to do a cost-benefit analysis and understand which campaigns or strategic moves work or don't work. Accordingly, you can identify professionals who get you tangible results rather than just ideas that sound good. The more result-oriented digital marketers are rewarded with higher salary packages than the others.
ALSO READ> The Impact of Digital Transformation.
Top Digital Marketing Career Paths Today
Digital Marketing Specialist (SEO)
This is one of the most highly demanded job profiles today, according to LinkedIn. A digital marketing specialist performs many different tasks and needs to have multiple different skills that can help with their day-to-day tasks. These skills include SEO skills, PPC knowledge, understanding of social media algorithms, optimising conversion rates, managing campaigns and cross-platform coordination.
A digital marketing specialist with a focus on SEO targets higher search rankings for clients on search engines. This drives more traffic to the client's website through both paid and organic strategies. They also need to keep track of changing algorithms, industry trends and search behaviours of users.
With more data allowing higher accuracy of targeted ads, SEO specialists are among the highest-paid digital marketing professionals in the industry today. A mid-level professional in the US earns about $50000 per annum. In India, a digital marketing specialist's salary is about Rs. 4,69,000 per annum.
Social Media Manager
Social media makes up the most widely consumed section of the internet. More and more users across ages are increasing their social media usage, which makes these platforms viable for brands looking for more visibility. There are billions of viewers present on these platforms. In the past decade, every brand has started on a digital transformation journey that includes a comprehensive social media strategy/
A social media manager's job is to optimise organisations' reach across social media platforms and gain user traction while increasing revenue generation. This role also lays the foundation for other roles like community manager and social lead. In the US, a mid-level social media manager can earn about $44,160 per year, which translates to Rs. 5,00,000 per annum in India.
Content Strategist
Among today's social-first audience, content is king. It is the central part of every organisation's digital marketing strategy, no matter which industry you look at. Content is powerful because that is what sets brands apart from each other. Content is what consumers see, what they are influenced by, and what finally tells them the product to buy or the service to order. Content creators and strategists are charged with creating content that is compelling enough to hold a viewer's attention and get them to perform a specified action. Brands and organisations are constantly competing to create better content using user data to become more appealing for a mixed audience.
A content strategist should know how to create content that is compelling enough to hold their audience's attention. But their larger role is to manage a team of writers and creative people, develop content calendars for the brand's digital strategy, and add value to digital campaigns. They use analytics to predict the effectiveness of their campaigns, learn changing user behaviour trends and keep up with content platform algorithms. A content strategist is a key part of the industrial machine and an invaluable asset to any organisation. In the US, a content strategist earns about $61,289 per annum, while one in India earns an average of Rs. 7,63,000 per annum.
e-Commerce Specialist
With the world going digital, the online retail boom has only grown bigger. Online transactions are overtaking store retail shopping and other offline buying experiences faster than ever before. Every day, new e-commerce portals are created and more people are needed to manage them. Therefore, it is no surprise that e-commerce specialists earn one of the highest digital marketing salaries out there.
This role entails the management of the larger development and maintenance needs of the e-commerce portal. An e-commerce specialist also must set standards for the management and checking of products and content, besides coordinating with other teams and identifying growth opportunities through analytical insights. Their average salary is $56,482 per annum in the US and about Rs. 6,64,000 per annum in India.
Digital Marketing Analyst
IoT and Big Data have disrupted every industry across the world. As businesses today focus on customisation and a more personalised user experience, the applications for analytics and professionals skilled in this field has grown and will keep rising in the years to come.
This role requires professionals who can analyse the market, identify and predict market trends and derive insights from customer data to aid strategy development. A digital marketing analyst in the US earns about $52,166 per annum, while in India this amounts to about Rs. 4,12,000 per annum.
With so many opportunities out there for both experienced professionals and freshers, digital marketing offers a good salary package in an attempt to fill this gap. Give your career the boost it needs and enrol in a digital marketing certification course today.