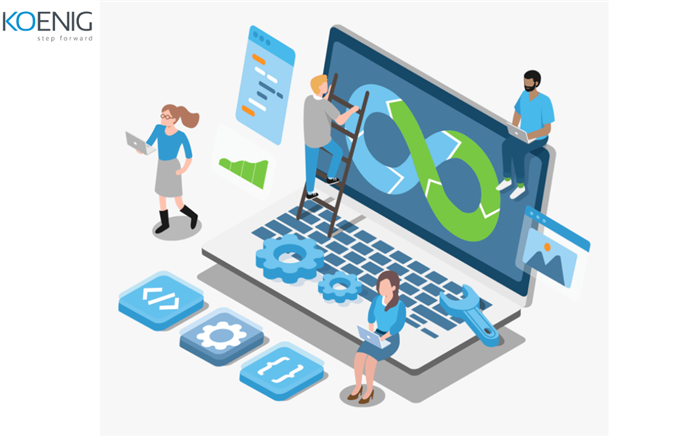 What is Digital Transformation
When people think about digital transformation, they usually think about technology and virtualisation being used to create new products and services. However, what you need to know is that digital transformation is more than just that. Digital transformation in training and development is aimed at making businesses more flexible and competitive at a larger level.
The world is constantly changing, with technology and customer needs evolving exponentially. This has led to extensive and fundamental transformations. Despite the rapidly changing business landscape and the resulting innovation pressure, many professionals still hesitate to act as there are challenges to implementing this transformation successfully, including the need for new business culture.
Creating an organisation that has the potential to constantly evolve in terms of learning and developing may seem like a daunting task. But getting the right skills within the Learning & Development (L&D) function is the key to accelerate the digital transformation process.
Nurturing a learning-friendly culture by using different ways to generate innovation and securing the existence of the organisation in times of digital transformation is also a smart way to foster employee development and retention in an organisation. Learning and development plays a crucial role in finding, evaluating and selecting appropriate material, and combining various elements into cohesive programmes.
As you gear up to embrace the transformed learning and development landscape within your organisation, here are some strategies that can effectively lead this change.
1. See Learning As A Journey:
Gone are the days when learning was seen as a phase that is completed once you start working. Today organisations approach training and development as a continuous process with clear goals and key performance indicators. You can easily break down the learning process into smaller structured chunks that make information easier to learn and implement. The digitization of training and development has made room for online training courses and skill development through credible online platforms. These courses allow users to access information from wherever they are.
2. Make Learning An Interactive Process:
To ensure a culture of constant learning, employees and learners need to be a part of the process. Allow them to choose the skills and the content they want to learn from and give them constructive feedback to improve their learning experience. Organisations need to adopt a collaborative approach with existing or new online learning platforms to create new content, curate existing and verified online courses and content, and create a well-rounded learning process for all learners.
IT giants like
Microsoft
, Cisco and Amazon offer certifications that validate a professional's expertise in a specific application or program. Make sure your employees know about these certifications and get them to prepare for these certifications through credible and trusted online learning platforms.
3. Restructure Your Perspective of Failure:
To make learning and growth a continuous process, your business needs to eliminate the fear of failure. Legacy organisations treat failure to reach a goal as proof of incompetence or ineffectiveness of a method or person. However, they need to see failures as opportunities to learn and improve, and instil in employees the idea that failure is not always a bad thing. A certain method or process that fails in one situation might prove to be highly effective in another. Learners and employees need to be taught how to analyse situations and derive useful insights that can lead to success in future.
4. Move Towards Agility And Flexibility:
The digital transformation of learning has seen a rise in several online platforms that offer
skill development courses
. Organisations need to identify which of these platforms are credible and add value to the employees' skill set and the organisation at large.
Credible online platforms are those that are vetted by the certifying companies. For example, Microsoft Gold Partner is a title accorded to platforms like Koenig that says it is a trusted platform that prepares you for
Microsoft certifications
. Make sure the platform you choose also offers self-paced learning, one-on-one learning and a wide range of courses that can be useful in your organisation.
5. Create A Social Community:
More people learn when they know they are not alone. Create a network of learners within the organisation where employees can share information, learn from each other, compare where they are in their learning journeys, and get inspired to keep learning. Providing incentives at this stage is also useful, as it helps with creating engagement and team building.
Organisations have moved from a process-oriented to a result-oriented working structure. Rather than relying on processes that have been in place for years, they now use data to analyse the results of various methods and then adopt the method that gives the best outcome. It's time for you to identify and polish the skills you need on a daily basis through targeted training that is possible through the digitization of training and development.