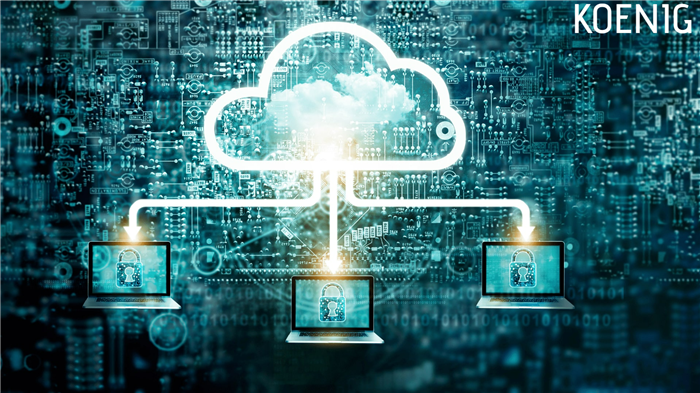 Earning the Microsoft Certified Solutions Associate MCSA Windows Server 2016 Certification asserts that you have relevant skills in Windows Server 2016. This certification is a validation of your ability to tackling real-world challenges pertaining to Windows Server 2016 that is quite eminent for multiple IT establishments. Validating your skills and abilities as a system administrator, MCSA certification helps in your search for IT employment.
Businesses relying on their IT infrastructure refer hiring a person with the relevant certification as it determines the core abilities of a professional. Knowing that a person has the necessary certification gives a potential employer more confidence on the candidates, thereby increasing the likelihood of employment. MCSA certification, thus, gives you a competitive advantage over your peers from the same domain, but without a certificate. If you have a clear objective to become an IT administrator with a better career perspective then this certification is definitely for you. But, of course, you have to study hard to earn the certificate and grow as an IT professional.
Beforehand, let's have a look at what the certification is all about:
The MCSA Certification
MCSA, like other Microsoft Certifications , is product-specific – the relevant one here is Windows Server 2016. The certification ascertains your Windows Server 2016 proficiency and skills required to bring down IT costs and deliver more business value. In other words, it demonstrates your competence to work with this particular software package and provide network based solutions that are relevant to it.
Possessing MCSA certification can make you eligible to apply for a variety of IT roles, including:
Network Administrators
Network Technician
Network Operations Analyst
System Administrators
Information Systems Administrator
Technical Support Specialist
You May Also Like: Benefits of MCSA Certification
Earning MCSA Certification:
You need to pass three exams to earn MCSA Certification.
Exam code: 70-740 Installation, Storage and Compute with Windows Server 2016
This is the first exam, which you must clear in order to be eligible to take next two exams and get MCSA Windows Server 2016 certification. As anticipated from the exam title, 70-740 covers crucial details related to installation, storage and compute features and functionalities of Windows Server 2016. This exam also serves as the foundation for 70-741 and 70-742.
Exam code: 70-741 Networking with Windows Server 2016
The exam covers networking features and functionalities in Windows Server 2016. It tests your skills in:
DHCP, DNS, and IPAM implementations
Remote access solutions like VPN and Direct Access
DFS and BranchCache solutions
High performance network features and functionality
Implementation of software-defined networking (SDN) solutions
Exam title: 70-742 Identity with Windows Server 2016
Last one pays attention to the identity functionality in Windows Server 2016.
It includes:
Installation and configuration of Active Directory Domain Services (AD DS)
Group Policy implementation for non-Nano Server environments
Active Directory Certificate Services (AD CS)
Active Directory Federations Services (AD FS)
Web Application proxy implementations
Upgrading Your Skills to MCSA (Exam code 70-743)
If you already hold Windows Server 2008 or Windows Server 2012 R2 certification , you can take this exam to validate your upgraded skill.
How to Prepare for the Exam?
Passing all three exams is a requirement to earn MCSA Windows Server 2016 certification . And, the certification is the proof that you have acquired the fundamental skills to configure and manage a Windows Server 2016 environment. After acquiring skills in the related subject, you will be able to gain a competitive edge and secure your career in the IT administration field.
However, preparation is the toughest part that requires you to be focused on your goal and clear all three exams. If you are planning to take these exams to earn a certification, it is recommended to study hard and widen your knowledge in the subject. Here's how you can do it:
Instructor-led Training
A training centre with Microsoft Certified Trainers is the right choice. They will help you with the practical as well as theoretical part of the exam. A well-equipped classroom, where you can sit away from all distractions provides the right kind of ambience to concentrate on learning. Along with the theoretical discussions, you benefit from the hands-on experience with insights from the skilled instructors.
Microsoft Virtual Academy
Microsoft Virtual Academy is a treasure of valuable information directly from the Microsoft. It's a dedicated learning resource to provide free online training to those with keenness in Microsoft technology. With a whole host of presentations, videos, and other useful resources on various Microsoft technologies, it helps candidates preparing for the exam. The information provided includes details about the course, difficulties faced during exams and other things. Interesting videos make it easy to learn and grasp things. You can watch it repeatedly, if required.
The content published here is simply brilliant and useful for revision or even as a starting point for learning. If you believe in self-paced training, then this is the best thing that can happen to you. Combine the practice with your regular course to beat all odds.
ALSO READ: Replacement For the Microsoft MCSE, MCSA and MCSD
Joining a Forum
Mixing with like-minded people always provides a great learning opportunity. Joining a community or forum achieves that and facilitates sharing of experiences. A forum is the best place to gain insights from others who have already passed the exams and share knowledge and resources with others to help them earn a certificate. It is also a good place to start exploration and widen your knowledge base.
There are also articles on all aspects of Windows Server 2016 to provide crucial information on areas that you might help with. Actively following these forums can help with the preparation.
Practice Tests
The old saying always stands strong "Practice makes a man perfect". Take practice tests to get used to the exam format. Also, it will let you come across the type of questions and topics that you will face later. It is the benchmark learning process that helps you identify your weak points, provides an opportunity to recuperate and move forward.
Test your current knowledge Qubits42
Official Microsoft practice tests are available for candidates. With plenty of exam questions, their answers with detailed explanations, you can study confidently to clear all three exams. Above all, the questions are in line with the Microsoft official curriculum.
While preparation, you can also buy study guides for 70-740, 70-741, and 70-742 to dig out useful information, brush up preparations, and hone your skills.
Read Also: Tips for prepare MCSA: Windows Server 2016 Certification Exam