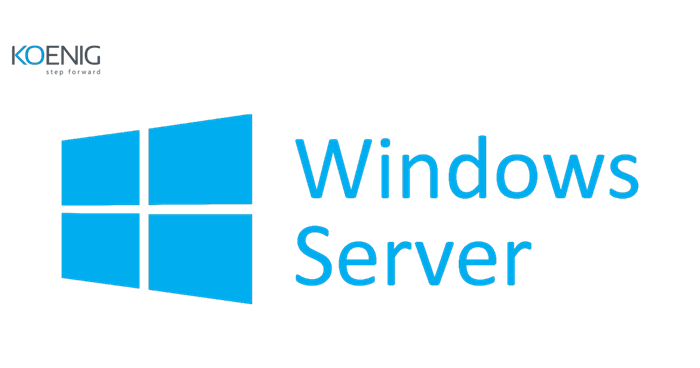 To prepare for MCSA certification, you first need to learn about the installation, storage, and features of the latest server OS, prepared by Microsoft. In addition to it, you need to learn identity features and basic networking of MCSA Windows Server 2016 . You need to answer 40-60 questions and attain a passing score of 700 to clear it.
How to Prepare for a Windows Server 2016 Certification?
Earning a Microsoft certification is not easy. However, it can be gained by hard work and proper strategies. Here's what you can do:
1. Rely on Reference Material - You can find several study guides and dumps online. They are relevant to some extent, but if they are posted years ago they lose their relevance. So, choose wisely while selecting your study material, as these are not official reference material. Avoid the dumps totally.
2. Take Practice Test Series - Many practice test series are available online, but to get the authentic one is like finding a drop in the ocean. Hence, stay specific and active. Check the subject matter before wasting your time on these practice tests.
3. Enroll in a Training Institute - It is the ultimate way to lead towards a secure and convenient method to prepare for Microsoft certification. Several Institutes manage to provide you world-class learning while clearing your doubts. As the teachers are well aware of the pattern and question formation of the exam, they will give you clear and useful guidance.
Classroom learning is more effective than online studies, as you can get real-time experience in this environment. Institutes, such as Koenig Solutions are valued high if you want to prepare for the MCSA exam.
Things You Need to Learn to Work with MCSA:
Install and configure window server
Configure file and storage service
Working with HYPER-V
How to use features to maintain and monitor window server 2016
Use WSUS, Performance Monitor, Message Analyzer
Deploy and configure DNS, DHCP
Working with IPv4 and IPv6
Implement VPS's working on NPS, configure direct access
Advanced networking features
Install, configure and secure Active Directory
Also Read: Career Opportunities & Scope After Doing MCSA Certification
To get the MCSA Windows Server 2016 certification, you need to pass all the three exams.
70-740: Installation, Storage, and Compute with Windows Server 2016
Installation
Storage configuration in local or cloud infrastructure
Creating and managing deployment images
Upgrading
Migrating servers
Concepts of failover clustering
Workload Management and Data Deduplication
Implementing enterprise storage solutions
Load Balancing Techniques
Handling all tasks related to Hyper-V and virtual machines
Disaster recovery
70-741: Networking with Windows Server 2016
The internet networking, IPv4, Dynamic protocols like DHCP, deployment of IPv6 and DNS Servers, etc. are some concepts which are taught under the course of this module. IPAM's full working, remote access handling, VPN management, and configuration of networking features and DirectAccess are some more skills that you will need to pass this module.
70-742: Identity with Windows Server 2016
In this module, the aspirants have to study about the procedures to install and configure the domain controllers. Advanced level infrastructure and object management in AD DS and deploying the group policies are some more key concepts to master. Skills related to AD DS, AD CS, AD FS, AD RMS, Azure AD and ADDS should also be studied about well. Moreover, you should be proficient in performing administration, deployment, maintenance, problem-solving and monitoring related tasks, when it comes to Windows Server 2016.
You May Also Like:- MCSA Windows Server 2016 Complete Study Guide
MCSA Certification is Helpful in Many Ways:
Microsoft Certification is a standard certification and is recognized worldwide.
It increases your credibility.
It would increase your chances of getting, jobs as you will be preferred over non certified candidates.
It increases your value, when you apply for jobs.
It will act as a proof that you have mastered the related skills.
You will gain opportunities for professional and networking growth.
It validates your expertise in the respective field.
Still, have queries regarding MCSA Certification course , training or exam?
Ask us without hesitating at all. After all, there is nothing more valuable than your career.
Similar Post: What is the Certification Replacement for the Microsoft MCSE, MCSA and MCSD?