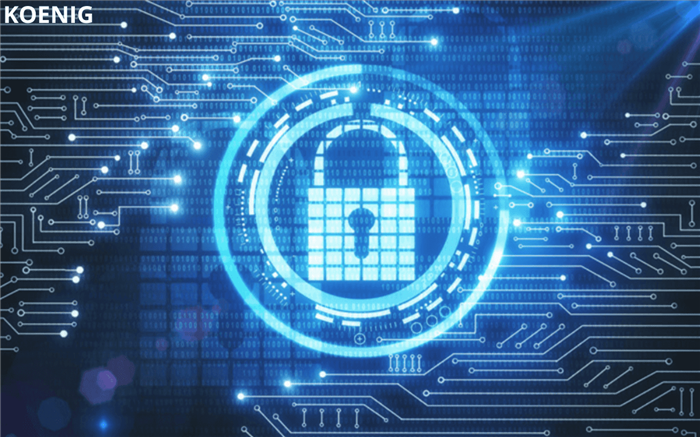 Enterprise data has always been at risk of data breaches over the years. However, the number of cyberattacks have increased exponentially over the years.
Databases, data centres and social accounts of enterprises have been hacked, leaving them vulnerable to the misuse, manipulation and destruction of data. Most of these attacks can be prevented, as according to Cybint, 95% of breaches in cybersecurity are due to human error.
With the advanced cybersecurity tools and technology available today, many preventive measures can be taken to avoid such attack attempts.
Business organisations have been looking for professional system architects who can help them identify and avoid such threats to their systems and networks.
But organisations don't just randomly hire anyone claiming to be a system architect. They need proof of a professional's skills and talent.
Here is where a CISA (Certified Information Systems Auditor) professional plays a role. Like
CISSP
, CISA is also a well-known and highly valued certification for IT architects.
What makes this certification worth the effort and who should apply to become a CISA-certified professional? Let's find out.
Is CISA Worth It?
The Certified Information Systems Auditor certification is governed by the Information Systems Audit and Control Association. They are responsible for and manage the CISA certification exam.
The objective of this certification is to test its candidates on the various topics that are a part of the CISA job role and certification exam. The topics are categorised into 5 groups, which are:

IS (Information Systems) Auditing Process
IT Governance
IS Acquisition Development and Implementation
IS Operations and Business Resilience
Protection of Information Assets
These domains make up the five pillars of the CISA certification.
On completing these, candidates achieve the confidence and skills to work under IT architects within the IT industry.
There are several topics within this exam. The certification exam is made up of 150 questions that you need to complete within four hours. If you are looking to make a career in the IT sector, clearing the CISA certification exam should be your goal.
This exam is the only thing that stands between you and a CISA certification.
Let us now take a look at the basics and the requirements for you to get certified.
CISA Overview
Appearing for the CISA certification exam is not as easy as walking in and attempting it.
You need to meet certain eligibility criteria, the foremost prerequisite issued by
ISACA
being that a candidate should have work experience of 5-6 years. This could be any type of training that involves day to day working with security systems.
The only thing you need to ensure is that they fall under the 5 topics required for the examination.
This means if you have just recently graduated, this certification course is not for you, yet.
However, ISACA makes exceptions to the 5-year work experience rule. They waive off 2 years from the required 5 years in a situation where the candidate has an associate-level certification with a year of work experience.
With a bachelor's degree, you can apply for a 2-year waiver, while a master's degree in any field of information technology makes you eligible for a waiver of 3 years. This can help you to save precious time.
The fundamental step is to actually take the exam and pass it by scoring equal to or more than the required passing marks.
You also have the option of appearing for the exam even though you do not have the required work experience. However, you cannot claim your certification until you meet the requirement. In such a situation, it is advised to get work experience before your certification expires.
CISA Certification Cost and Development
There is an annual fee that you need to pay as mandated by ISACA. But if you are a member of ISACA, you are eligible for a member concession. However, with the maintenance fees, one must also apply for 20 hours of CPE in a year.
CPE works in your favour because it helps you with IT auditing and enhances your skills too.
To complete the required hours of CPE, you must attend conferences. ISACA has many valuable and helpful conferences that you can attend, both physically and virtually.
One can also sign up for online training lectures; they can be volunteers for ISAC, take up quizzes and much more.
Advantages of a CISA Certification:
The most important reason one must take the
CISA certification
is the highly rewarding payout. The average salary of a CISA certified professional is around $90,000 to $100,000 annually.
This salary for someone who is just five years out of college is a handsome figure. Hence the exam costs and maintenance fees are all worth it when you clear the CISA exam and finally attain your certification. It is almost like an investment that gives you profits for the rest of your life.
Additionally, the CISA certification meets the regulations of DOD Direction 8140. Hence, CISA certified professionals are given good job roles with the federal government as well. This is a dream job of many, where the security and benefits that come with this job are unmatched.
To add to that, a CISA certification has the reputation of a credential that enjoys a lot of perks. But the dedication that is required to achieve and update your CISA certification regularly is difficult. So a certified professional proves that they are ambitious and want to achieve bigger goals in their career. It has the power to put you on the radar to become a good leader someday.
Are There Any Disadvantages of the CISA Certification?
The biggest con of a CISA certification is the dedication and level of commitment one requires to pass the exam. The maintenance fees and the long hours of study are a lot to ask for, especially for a fresher.
There are many candidates who drop out of the exam because they cannot take the pressure or because they do not have the time required to commit to the exam.
But the choice is always yours. To achieve something, you must be prepared to devote your time and energy to it. The exam is not easy to crack but it is surely worth all your efforts.
Another important certification you can opt for is the CISSP credential. But both these certifications are quite fundamentally different from each other.
There are also many other certifications that you can opt for. But not all are CISA and not all of them offer a high paying salary, especially for freshers who have just started in the industry.
So, what's the conclusion? Is the CISA certification worth it?
The answer depends on your career goals.
If you are aiming for a high-paying career in the IT industry, then this certification is meant for you.
The CISA certification is highly recommended by many industry professionals as it opens several new avenues and opportunities for your career in the early stages.
According to Accenture, about 68% of businesses are certain their cybersecurity risks continue to rise.
This means there are many more job opportunities that will be created, making this a secure career option for you.
So go ahead, give your career the boost it deserves and enrol in a CISA certification course today.