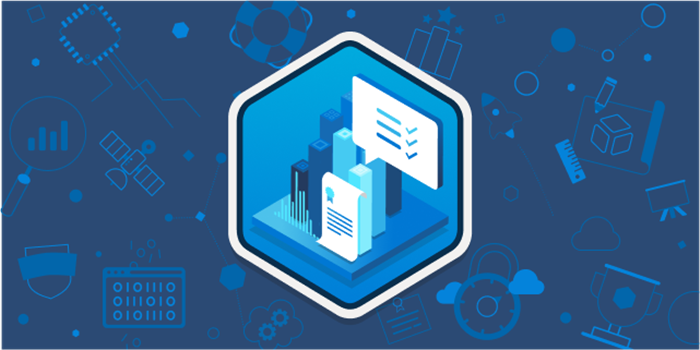 Getting the SC-900 certification exam is easier than most other IT certifications. You only need to clear one exam to earn your Microsoft Certified: Security, Compliance and Identity Fundamentals certification. It is an optional test in the certification path for Security, Compliance and Identity. This credential targets IT professionals who wish to understand the SCI (security, compliance and identity) fundamentals related to cloud services, specialising in Microsoft's services. This makes up a broad section of IT professionals, industry aspirants and business stakeholders.
If you are preparing for the SC-900 certification exam or are simply looking for a new security certification to elevate your career, this is a great place to start. Before you start studying, it's a good idea to know what you are getting into, the types of questions you should expect, the exam prerequisites, if any and why you should pursue this certification in the first place.
Prerequisites for the SC-900 Certification:
Every IT certification requires candidates to have certain knowledge bases and specialisations along with prior certifications. However, since the SC 900 is a fundamental-level certification, there aren't too many prerequisites. It is, in fact, one of the prerequisites for several other certifications that are more advanced. That means, earning this credential gives you a strong foundation for higher-level certifications.
The only prerequisites for the SC-900 certification course are:
You need a general understanding of the concepts around cloud computing and networking.

You should have basic knowledge of the industry or any experience in a technology environment.

You should be familiar with the basics of Microsoft 365 and Microsoft Azure.
Benefits of the SC-900 Certification for Your Career:
When you are training for any certification, one of the questions that come to mind is: is this worth my time? The short answer is yes.
There are many benefits of earning the SC-900 certification. Even if you don't clear the certification exam, you can get great benefits from completing a training course too.
The SC-900 credential is a great starting point to enter the Microsoft security industry.

Completing the training course for this exam will give you an all-round understanding of the solutions that Microsoft Azure and Microsoft 365 offer that are related to security.

Completing an SC-900 course gives you a strong understanding of how you can help organisations transition from traditional infrastructure to cloud security.

In a managerial position in an organisation, training for the SC-900 certification will equip you to interact with clients and stakeholders effectively.

You learn how to collaborate with security solutions architects and security operations analysts towards maintaining the security posture of your organisation.
SC-900 Exam Pattern and Format:
Knowing the type of questions you will encounter in the exam will help you understand what you should prepare and how to allot your time.
There are 40-60 questions in the SC-900 qualifying exam. The questions can be multiple-choice questions, scenario questions, true/false questions, drag and drop or case study questions.

You have 65 minutes to answer these questions.

The exam is at the beginner level in terms of difficulty.

The exam is marked on a scale of 1000 points. You need to score at least 700 points or 70% to clear the exam.

You can give the exam at a testing centre or take a self-proctored exam.

You need to pay a fee of Rs. 3696 plus taxes as an application fee.

The SC-900 exam doesn't have an expiry date, so you don't need to worry about recertification.
SC-900 Exam Domains and Weightage:
1. Describing security, compliance and identity (SCI) concepts - 10% to 15%:
This module contains questions related to various security concepts such as the Zero-Trust methodology, which is the model of shared responsibility that exists between cloud providers and customers. Other concepts of security include topics such as encryption, Defence in Depth, common security threats and cloud adoption framework. This domain also covers several identity concepts such as authentication, identity providers, authorisation, federated services, common identity attacks and Active Directory.
2. Describing the capabilities of Microsoft Identity and Access Management Solutions - 30% to 35%:
This domain covers questions from four key Azure AD functions. The first AD capability is essential identity services, including Azure Active Dictionary, hybrid identity, different Azure AD identities and various external identities. Authentication is the second AD capability. It covers topics such as different methods of authentication, SSPR, MFA (multi-factor authentication), password management and protection as well as Windows Hello for Business. The third key function is access management. It covers topics such as Azure AD-related roles and Access Control. The last AD capability is around identity protection and governance. It covers topics such as access reviews, identity governance, Azure AD Identity Protection and PIM.
3. Describing Microsoft Security Solutions and its Capabilities - 35% to 40%:
This module covers questions about Microsoft Azure's security capabilities such as Azure DDoS protection, Azure Network Security, Azure Firewall, Web Application Firewall, Azure Bastion, Azure Security Centre, Azure Encryption, Azure Sentinel, Microsoft Intune and Microsoft 365 Defender (this includes Defender for Identity, for Office365, for Endpoint and for Microsoft Cloud App Security).
4. Describing Microsoft Compliance Solutions Capabilities - 25% to 30%:
This module covers questions related to Microsoft Compliance Solutions' capabilities. This includes solutions and features of Microsoft's privacy principles, Service Trust Portal, compliance manager, compliance centre and compliance score. The capabilities related to information governance and protection include content and activity explorer, data classification, retention labels and policies, sensitivity labels, data loss prevention and records management. Insider risk Compliance Solutions' capabilities cover Insider risk management, information barriers, communication compliance, customer lockbox and privileged access management. The audit and eDiscovery capabilities of Compliance Solutions includes eDiscovery objectives, core, content search and advanced eDiscovery as well as advanced/core Microsoft 365 capabilities.
Additinal Read: 7 Important Tips for Passing Microsoft Certification Exam
Who Should Take Up the SC-900 Certification?
IT certifications are designed for specific audiences. These are people with a background in the specific domain that the certification is designed around. The SC-900 certification is at the fundamental level and doesn't have too many prerequisites. This means a broad section of IT professionals is eligible to apply for this credential. This includes, but is not limited to:
IT professionals

Business stakeholders

Cybersecurity professionals

Compliance professionals

IT managers

IT security professionals

Cloud administrators

Configuration managers
Learning Objectives of an SC-900 Certification Training Course:
Koenig's training course for the SC-900 certification has been structured to cover the four modules discussed above. It also provides you with expert mentorship, guidance from industry experts and practice tests and study resources. By the time your training ends, you will be adept at:
Understanding the basic security, compliance and identity (SLI) concepts.

Understanding the capabilities and concepts of Microsoft Identity and Access Management Solutions.

Understanding Microsoft Security Solutions capabilities.

Understanding Microsoft's compliance management capabilities.
Benefits of Microsoft Security, Compliance and Identity Fundamentals SC-900 Certification Training:
In the IT industry, especially the cloud domain, there are several benefits of an SC 900 certification training course.
This certification will make you stand out in the sea of non-certified applicants who are applying for the same job as you.

As a certified SC-900 professional, you will be entrusted with greater responsibilities and have greater value in an organisation. Not only that, but you can also use the certification to demand a higher package and better working conditions for yourself.

Employers trust you more than an uncertified candidate since they have proof of your skills, from Microsoft no less.

Getting any IT certification today will give you an edge. But a Microsoft certification will give you an added advantage since it is a solution and infrastructure provider for some of the largest companies in the world today.

You can future proof your career by getting one of the most in-demand certifications today. What's more, it also paves the way for future certifications that have the SC-900 as a prerequisite.
Give your career the boost it deserves and enrol in an SC 900 training course on Koenig today.