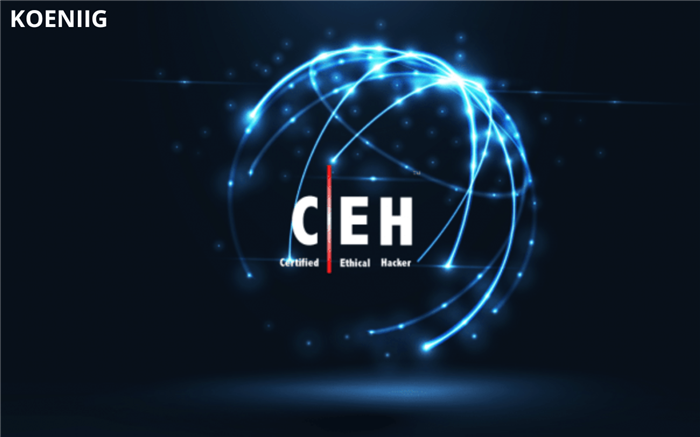 In the ongoing COVID pandemic, enterprises have sped up their digital transformation process exponentially. This advancing technology calls for better security and more network protection experts. As more organisations are understanding the benefits of CEH certification, more network security professionals are rushing to get certified.
The
CEH certification
evaluates applicants based on the techniques IT professionals and enterprises use. It also gives hands-on experience and working knowledge of security threats and appropriate responses to malicious attacks.
CEH is one of the most comprehensive programs for ethical hacking and is globally acknowledged, providing security professionals with knowledge about hacking fundamentals. When you train for the CEH certification, you attain the skills needed to inspect network infrastructure to detect vulnerabilities for both individuals and enterprises. This will also help you assess existing security systems and identify threats and vulnerabilities.
Why Choose CEH For Your Network Security Career?
Ethical hacking trains professionals in processes under 5 phases. Every phase lays down measurable indicators to identify vulnerabilities. The Certified Ethical Hacker certification is the only globally recognised certification that offers expertise in all of these phases.
CEH is a part of the practice for network assessments that are in progress, penetration testing or other risk assessment techniques.
With the evolution of existing technology and the rise of new technology, risks and threats of cybercrime have also increased. Ethical hacking is quickly shifting from an extra skill to a mandatory skillset for network security professionals.
Data science has become an integral part of enterprises across the world. This makes it all the more important to have a strong data and information asset protection system.
Malicious hackers are a threat that organisations recognise and worry about. They are always searching for well-trained ethical hackers to keep their data and digital assets safe.
The growing demand for ethical hackers has resulted in increased job opportunities and revenue models for professionals. With the global surge in data, this industry will only grow further over the next decade.
You May Also Like: How to Become a Certified Ethical Hacker (CEH)
Who Should Pursue a CEH Certification?
Every certification training program is designed for a specific target audience. This is also true for CEH and other
cyber security certifications
. Anyone interested in ethical hacking as a career can pursue this certification, especially if you played the following roles:
Information Security (InfoSec) Administrator/ Analyst
InfoSec Officer
InfoSec Specialist/ Manager
InfoSec Security Engineer
InfoSec Professional
Information Technology (IT) Auditor
Risk analyst/ Threat analyst/ Vulnerability analyst
System administrator
Network administrator
Network engineer
Once you've completed your certification, there are several job roles you can apply for. This includes
Cybersecurity auditor
Information technology security administrator
Information assurance security auditor (mid-level)
Systems security administrator
Cyber defence/ vulnerability assessment analyst
Warning analyst
InfoSec analyst
InfoSec Security analyst
Cybersecurity analyst
Network security engineer
Ethical hacker (manual)
SOC Analyst
Network Engineering
Security Consultant (senior)
InfoSec Manager
Penetration Tester (junior)
Solutions Architect
Cybersecurity consultant
Cybersecurity and Technology Risk Auditor
Security compliance analyst
The Domains Under the CEH Exam:
As mentioned before, there are 5 phases covered under the CEH certification.
Domain 1:
As a background study, the first phase aims to teach you about:
Information security threats and technologies
Network technology
Communication technology
Attack vectors
This domain takes up 21.79% of your score.
Domain 2:
The analysis and assessment domain holds 12.73% of weightage. It aims to teach you about
InfoSec assessment
InfoSec analysis
InfoSec assessment processes
Domain 3:
This domain deals with security. It has a weightage of 23.73% and covers
InfoSec controls
InfoSec attack detection
InfoSec attack prevention
Domain 4:
This domain deals with programs, systems and tools. It teaches you about
InfoSec tools
InfoSec systems
InfoSec programs
The systems domain accounts for 28.91% of your score.
Domain 5:
This domain deals with procedures and methodology and covers 8.77% of the exam. It covers topics like
InfoSec processes
InfoSec assessment methodologies
In addition to these five domains, the exam also covers regulation and policy as well as industry and professional ethics.
How Exactly Does a CEH Certification Benefits You?
1. You learn to start thinking like hackers
CEH can help you enter the mind of a cyber attacker and understand their thought process. It also gives you the skills and enables you to develop an aptitude to re-enact any threats and react to them much faster than a layman. This way, you will be prepared for anything cybercriminals throw at you and counter their actions effectively.
2. Advanced InfoSec pathway for a career
If your basics of network security are clear, you should apply for CEH. The certification can significantly expand your career options and improve your knowledge and skill set.
3. Get a payment hike after earning your CEH credential
As mentioned before, CEH is a certification and training program that is recognised throughout the IT industry across the world. Earning this credential can help you unlock higher-paying job opportunities not only across the country but also across the world. The average CEH-certified expert earns about $70,780 per annum. This figure is only expected to increase in the years to come.
4. You learn more about risks, threats, and vulnerabilities
When technology evolves, so do the threats. Cybercriminals regularly update their skills to keep up with changing technology. They quickly learn how to recognise vulnerabilities in new technologies and plan their attacks carefully. To know how hackers see your network and protect against any future attacks, you must consistently update your knowledge and skills. The CEH credential can help you achieve this goal.
5. A useful credential for penetration testers as well as other professionals in the field
CEH as a credential is fundamental to the function of penetration testers. It is also beneficial for network professionals and IT security experts.
Start Training For CEH Today
The first step towards your CEH credential is enrolling in an official CEH v11 training program. You must clear the official exam conducted via
EC-Council
or Pearson Vue. You also need to clear the practical session with a score of 70% or more. Take the first step and enrol today. At Koenig, we provide Certified Ethical Hacking (CEH) V11 Certification training courses for professionals who manage IT security across infrastructure that overarches physical, cloud, and hybrid environments.