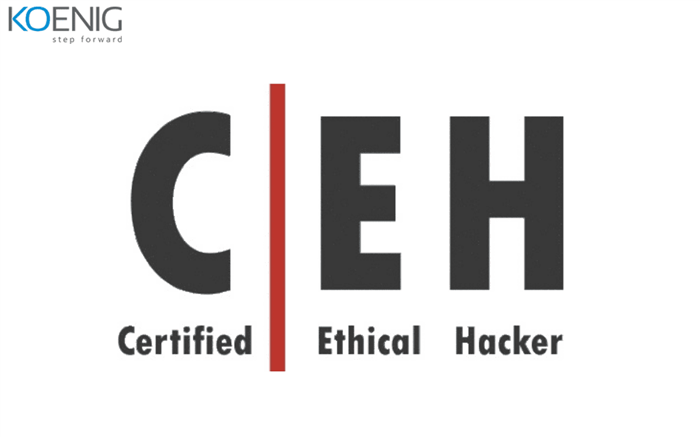 If there is a right time to get into the Information Security industry, it's now! Every day we hear of popular websites being hacked and various companies' digital assets being compromised by malicious users. Those are black hat hackers. However, professionals who hack systems to test and prevent future security breaches are known as White Hat Hackers. The demand for such qualified professionals or Ethical Hackers far outweighs the supply. Which means that there's huge scope for employment in this booming industry. However, candidates are clueless as to what will make them eligible to become ethical hackers in this ever changing technology industry.
We bring you a list of courses that can help you become ethical hackers, or move to IT Security if you're currently into networking/hardware or even if you are a beginner.
Top 7 Ethical Hacking Certification Courses
Security+
CEH Certification
CCIE Security V4
ECSA V8/LPT
Certified Information Systems Security Professional (CISSP)
Global Information Assurance Certification Penetration Tester
Offensive Security Certified Professional
1. Security+
2. CEH Certification
3. CCIE Security V4
Through this certification, network professionals working on Cisco devices will learn the fundamentals of TCP/IP/UDP, packet reassembly, IP fragmentation, OSI model and all the way to advanced concepts of ISE, NAC, ACS, ASA, IPS, with respect to IT Security.
4. ECSA V8/LPT
5. Certified Information Systems Security Professional (CISSP)
This is an advanced level certification that offers core expertise on defining the design, architecture, management and controls leading to a secure business environment.
6. Global Information Assurance Certification Penetration Tester
The GIAC is one of the most widely accepted and revered credentials in the field of ethical hacking. The Global Information Assurance Certification is authorized and monitored for quality by the SANS Institute. The education institute pioneered cyber security studies a long time ago and are known for their large collection of vendor-neutral ethical hacking certifications they offer. All the major courses by the institute are provided online allowing individuals from around the globe to complete the prerequisites and become certified hackers.
Becoming a GIAC Penetration Tester will allow the person to acquire a valid certification that is recognized by all brands. If you are planning to undergo the certification, it is advisable to start off with the SEC560 course which deals with Network Penetration Testing and Ethical Hacking. When the SEC 560 course is successfully completed, the certification assures that the person who has acquired it has strong hacking skills, both in practice and in theory with the capability to handle demanding situations.
7. Offensive Security Certified Professional
The Offensive Security Certified Professional, OSCP is a highly technical and one among the least known ethical hacking certifications. The difficulty level and the requisites to complete it may intimidate some exam takers but it is a hands-on certification which offers the highest level of practical knowledge transfer to the test taker.
Before venturing to take up the exam, make sure you have a thorough knowledge of how software development works, security protocols, system internals and a strong idea of Kali Linux . The Linux program is designed and maintained by the non-profit organization Offensive Security who also hosts the OSCP certification exam.
The OCSP exam is a test which is conducted on a virtual network where the configurations randomly vary. Once inside, you are expected to understand the network, penetrate its security protocols and list the vulnerabilities. It is important to gain administrative access in 24-hours and you will get the certificate after a comprehensive penetration report is submitted to the Offensive Security officials.
Penetration testing jobs for certified professionals are plenty. They always hire qualified hackers and some frequently hiring brands are CACI, Deloitte, BAE Systems and others. The federal government hires ethical hackers to help them safeguard government data and the police department frequently needs help to nab cyber criminals. They might hire on a contract basis while some federal agencies hire a full-time job. Ethical hacking job roles are also offered by Microsoft, Google and Amazon to secure their cloud services while maintaining overall security.
Koenig Solutions, a leading name in Offshore IT Training & Certification, provides all these ethical hacking courses including CEH hacking course training that help professionals become seasoned IT Security professionals. Getting yourself enrolled in one of these courses that best suits your interests is the first step you can take to achieve these prominent certifications. Information security industry is searching for certified and qualified professionals. Are you ready?