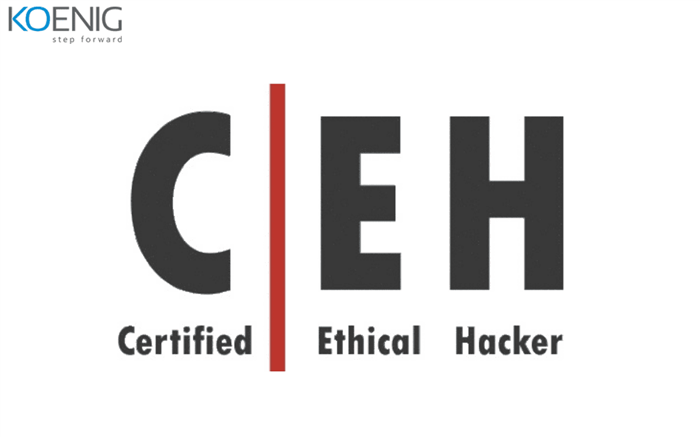 If there is a right time to get into the Information Security industry, it's now! Every day we hear of popular websites being hacked and various companies' digital assets being compromised by malicious users. Those are black hat hackers. However, professionals who hack systems to test and prevent future security breaches are known as White Hat Hackers. The demand for such qualified professionals or Ethical Hackers far outweighs the supply. Which means that there's huge scope for employment in this booming industry. However, candidates are clueless as to what will make them eligible to become ethical hackers in this ever changing technology industry.
We bring you a list of courses that can help you become ethical hackers, or move to IT Security if you're currently into networking/hardware or even if you are a beginner.
Top 7 Ethical Hacking Certification Courses
Security+
CEH Certification
CCIE Security V4
ECSA V8/LPT
Certified Information Systems Security Professional (CISSP)
Global Information Assurance Certification Penetration Tester
Offensive Security Certified Professional
1. Security+
This certification from CompTIA is a universally recognized valuable credential for beginners in IT. With a
CompTIA Security+ certification
, you can prove your understanding of basic IT Security skills and terminology in an industry which mandates this certification as a prerequisite for all IT security jobs.
2. CEH Certification
The
Certified Ethical Hacking Course
(CEH) by EC-Council is the go-to certification if you wish to build your expertise in hacking with in-depth knowledge of IT security risks, threats, and countermeasures.
3. CCIE Security V4
Through this certification, network professionals working on Cisco devices will learn the fundamentals of TCP/IP/UDP, packet reassembly, IP fragmentation, OSI model and all the way to advanced concepts of ISE, NAC, ACS, ASA, IPS, with respect to IT Security.
4. ECSA V8/LPT
The
EC-Council
Certified Security Analyst course is a step ahead after you are done with CEH. It is a career booster and will help hackers/security analysts perform intensive assessments required to effectively identify and mitigate risks to the IT infrastructure security.
5. Certified Information Systems Security Professional (CISSP)
This is an advanced level certification that offers core expertise on defining the design, architecture, management and controls leading to a secure business environment.
6. Global Information Assurance Certification Penetration Tester
The GIAC is one of the most widely accepted and revered credentials in the field of ethical hacking. The Global Information Assurance Certification is authorized and monitored for quality by the SANS Institute. The education institute pioneered cyber security studies a long time ago and are known for their large collection of vendor-neutral ethical hacking certifications they offer. All the major courses by the institute are provided online allowing individuals from around the globe to complete the prerequisites and become certified hackers.
Becoming a GIAC Penetration Tester will allow the person to acquire a valid certification that is recognized by all brands. If you are planning to undergo the certification, it is advisable to start off with the SEC560 course which deals with Network Penetration Testing and Ethical Hacking. When the SEC 560 course is successfully completed, the certification assures that the person who has acquired it has strong hacking skills, both in practice and in theory with the capability to handle demanding situations.
7. Offensive Security Certified Professional
The Offensive Security Certified Professional, OSCP is a highly technical and one among the least known ethical hacking certifications. The difficulty level and the requisites to complete it may intimidate some exam takers but it is a hands-on certification which offers the highest level of practical knowledge transfer to the test taker.
Before venturing to take up the exam, make sure you have a thorough knowledge of how software development works, security protocols, system internals and a strong idea of Kali Linux . The Linux program is designed and maintained by the non-profit organization Offensive Security who also hosts the OSCP certification exam.
The OCSP exam is a test which is conducted on a virtual network where the configurations randomly vary. Once inside, you are expected to understand the network, penetrate its security protocols and list the vulnerabilities. It is important to gain administrative access in 24-hours and you will get the certificate after a comprehensive penetration report is submitted to the Offensive Security officials.
Penetration testing jobs for certified professionals are plenty. They always hire qualified hackers and some frequently hiring brands are CACI, Deloitte, BAE Systems and others. The federal government hires ethical hackers to help them safeguard government data and the police department frequently needs help to nab cyber criminals. They might hire on a contract basis while some federal agencies hire a full-time job. Ethical hacking job roles are also offered by Microsoft, Google and Amazon to secure their cloud services while maintaining overall security.
Koenig Solutions, a leading name in Offshore IT Training & Certification, provides all these ethical hacking courses including CEH hacking course training that help professionals become seasoned IT Security professionals. Getting yourself enrolled in one of these courses that best suits your interests is the first step you can take to achieve these prominent certifications. Information security industry is searching for certified and qualified professionals. Are you ready?
Which Job Roles Require Ethical Hacking Certification?
Here are the various ethical hacking job roles.
Network Security Engineers
Network security engineers specialize in the design, implementation, and management of secure network infrastructures. They are responsible for ensuring the confidentiality, integrity, and availability of an organization's data and network resources. Some of their duties may include:
Designing and implementing security policies and procedures
Configuring and maintaining network security devices, such as firewalls, intrusion detection, prevention systems, etc.
Conducting security assessments and vulnerability scans to identify potential risks
Monitoring network traffic for unusual activity
Collaboration with other teams to ensure that security measures are in place
Network security engineers should have a strong understanding of networking concepts and protocols, security frameworks, and best practices. You can become a network security engineer by getting a bachelor's degree in computer science, information technology, or a related field. You will also need relevant certifications like certified ethical hacker CompTIA Security+ certifications.
Security Consultant
Security consultants provide expert advice and guidance to organizations on designing, implementing, and managing their security infrastructure. They closely work with clients to identify security risks, develop security strategies and policies, and recommend and implement solutions to prevent security threats.
Their duties include:
Identify vulnerabilities in the organization's infrastructure
Evaluate and recommend security products and technologies
Provide security training and awareness programs for employees and help them understand their role in protecting the organization's assets
Respond to security incidents and breaches
Conduct forensic investigations to identify the root cause of a security breach
Security consultants must be well-versed in security frameworks, standards, networking, operating systems, and application security.
Penetration Tester
Also known as an ethical hacker, a penetration tester tests an organization's security defenses by attempting to exploit vulnerabilities in its systems, applications, and networks. The goal of this testing is to identify weaknesses in an organization's security infrastructure and remove them
Some of the duties of a penetration tester include:
Conducting reconnaissance to gather information about an organization's IT infrastructure
Performing vulnerability scans and penetrating testing to identify vulnerabilities and weaknesses
Develop and execute attack scenarios to test the security defenses of an organization
Documenting and reporting on the findings of the penetration testing, along with recommendations for remediation
Penetration testers have a strong knowledge of penetration testing methodologies, ethical hacking techniques, and security frameworks. Apart from the ethical hacking certification, pen testers can also get the CompTIA PenTest+ and Offensive Security Certified Professional certifications.
Incident Response Analyst
Incident response analysts are responsible for detecting, investigating, and responding to security incidents in an organization's IT infrastructure. They work to mitigate the impact of security incidents. Some of their responsibilities may include:
Monitor and analyze security alerts and events to detect potential security incidents
Investigate and analyze security incidents to identify their cause and impact
Develop and execute incident response plans to contain and mitigate their impact
Communicate with stakeholders to provide updates
Document and report security incidents
Provide recommendations to improve security infrastructure
Incident response analysts must be knowledgeable about incident response methodologies, forensic analysis techniques, and security frameworks. Certifications like Certified Ethical Hacker, Certified Incident Handler, and Certified Information Systems Security Professional are beneficial for people who want to enter this field.
Information Security Officer
An information security officer (ISO) is an executive-level IT security professional. An ISO is responsible for overseeing an organization's IT security program. They also develop and implement security policies, procedures, and standards to protect an organization's IT infrastructure, systems, and data from security threats.
Some of their duties include:
Develop and implement an organization-wide IT security strategy that aligns with business goals
Establish and maintain IT security policies and standards
Conduct risk assessments to identify potential security risks
Ensure compliance with industry regulations and standards
Communicate with senior management and other stakeholders
To become an information security officer, you need formal education, certifications like CISM, CISSP, and CEH, along with extensive experience in the cyber security field.
Network Security Administrators
Network security administrators are responsible for managing and maintaining an organization's network security infrastructure. They are also responsible for implementing security policies, configuring security devices, and responding to security incidents. Some of their duties may include:
Developing and implementing network security policies
Identifying potential security risks and recommending remediation measures
Investigating security incidents
Much like network security engineers, network security administrators also need a strong understanding of networking concepts and security frameworks. To become a network security administrator, you need a bachelor's degree in computer science or a related field, along with a certification in ethical hacking.
Other job roles that require ethical hacking certification
Other famous ethical hacking job roles that use this certification include:
Information Security Analyst
Cyber Forensic Analyst
Security Operations Center (SOC) Analyst
Cyber Security Manager
IT Security Administrator
It is essential to remember that all the professions mentioned in this list use the certified hacking certification. However, getting a job does not only depend on certification. Your skills, educational background, certifications, and experience, along with several other factors, will determine whether you get the job or not.