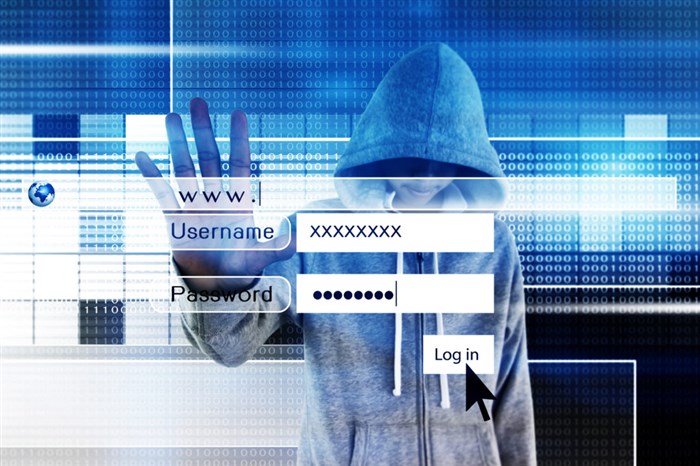 Hacking is not limited to knowing coding and firewalls. It requires an aptitude for taking up challenges and solving them quickly. Ethical hacking is one of the most popular paths you can take up in the domain of cybersecurity. It entails understanding how hackers and malicious third parties think and find vulnerabilities in an organisation's network infrastructure.
The main reasons for cyberattacks on organisations are espionage, financial profit and damaging the organisation, the brand or otherwise. As a result, there are many work opportunities present that you can choose from based on the role you are interested in and the career path you want to take. In addition, one feature of the cybersecurity courses, including the
best ethical hacking course
, you will find online is that they pay more attention to offence than defence.
Some of the critical topics they cover are malware analysis, penetration testing, exploit creation, and the most recent hacking tools and upgrades.
What is an Ethical Hacker?
Ethical hackers are certified professionals who can legally break into security systems to reinforce them and discover vulnerabilities. An ethical hacker enters network security infrastructure and explores how malicious hackers can exploit the loopholes to access the network.
Also, they look for solutions to fortify the organisation's security. Businesses hire ethical hackers to update systems to cover any shortcomings and enable secure data management. This practice may also include retrieving email data and document data, which might become inaccessible for any reason.
Why Should You Choose Ethical Hacking?
In the past few years, cyberattacks have increased and have also become more advanced. Particularly the financial industry has increased the number of cybersecurity professionals they hire.
Since the Consumer Financial Protection Bureau was created, several new regulations have been put in place so that financial institutions pay more attention to their cybersecurity and data protection systems. This shift has created several new opportunities and jobs for ethical hackers. The number of qualified and competent ethical hackers out there is far less than the number of jobs, meaning the salary and benefits offered to ethical hackers are very high.
There are a large number of jobs available today in the most prominent finance companies across the world. Barclays, Allstate, JPMorgan Chase and Bank of America are just some of the names where you could work. To get a job and work as an ethical hacker, most organisations recommend having a certification in ethical hacking. The reason for this is because the best hacking courses will ensure you understand the technology and are aligned with the ethics and responsibilities of the role.
Today, most employers don't possess the expertise to carry out security protocols and ensure cybersecurity in their organisations. Therefore, they rely on a cybersecurity certification to ensure that their candidate's expertise is valid.
Top 3 Ethical Hacking Certifications You Should Consider
Certified Ethical Hacker
The CEH (Certified Ethical Hacker) course is among the broadest and most popular certification options available.
The exam for the CEH certification has been designed to test the skills that a candidate has, which revolve around risk management, countermeasures, and exploring security threats through hands-on labs and lectures. An experienced cybersecurity professional can give the exam without having undergone any training. In this case, they will have to provide proof of their work experience which should be no less than two years. The EC-Council governs the CEH certification, and one of its key benefits is flexibility.
The EC-Council offers various options for self-study, instructor-led training and video lectures. Each option is available on virtual platforms, where organisations can choose to get EC-Council trainers on contract to conduct training on-site. Many job listings demand a CEH certification specifically. However, it is not always the best option for advanced learners, meaning CEH covers many theoretical aspects of ethical hacking for beginner learners. Hence, if you have some experience and knowledge, you can go with the following courses.
Global Information Assurance Certification Penetration Tester
The GIAC (Global Information Assurance Certification) program is offered and managed by the SANS Institute.
It is one of the oldest cybersecurity education providers in the world today. There are several vendor-neutral certification programs also that GIAC provides, which demand hands-on learning in their online-only courses. GIAC also sponsors research and white papers and provides them free of cost to the cybersecurity domain. There are many options through which you can earn the GPEN certification (GIAC Penetration Tester).
Of all these options, the SEC560 course from the SANS Institute is the most highly recommended. This course covers network penetration testing and ethical hacking. It remains one of the most detailed cybersecurity courses on penetration testing today. Also, it validates the certified candidate's skills and states that they have a concrete mix of theoretical skills and hands-on experience.
Offensive Security Certified Professional
The OSCP (Offensive Security Certified Professional) certification is a highly technical certification but still one of the least known certification programs.
It is offered by Offensive Security, an organisation stipulating that the OSCP certification is entirely hands-on. OS has designed this certification program for professionals working in technical areas to validate their practical knowledge of the penetration lifecycle and process. Before you enrol in the OSCP training course, you should understand that this coursework needs a strong understanding of software development, networking protocols, and systems internals. This requirement also includes Kali Linux, which is OS's open-source project.
Classroom training for this certification program is offered only in Las Vegas, so most students complete the course online. In addition, OSCP conducts its certification exam on an online network with different configurations. The candidate appearing for the exam will need to research the network, identify vulnerabilities, and hack into the system to access the administration within 24 hours. After 24 hours, you need to send the OS certification committee a detailed penetration testing report for review. Once they go through your report, they will review your experience and findings and, based on that, decide if you get certified or not.
For Which Roles Can Ethical Hacking Prepare You?
There are various career paths to choose from, which vary from one country to another. However, there are several job roles you can take up after earning this credential. The most important ones are:
Cyber forensics
Security analysts
Penetration testers
Consultants
Red team members
Also Read: Career opportunities for a Certified Ethical Hacker (CEH)
Freelancing and Ethical Hacking
In the last few years, freelancing has become a buzzword not only within the IT industry but across the corporate world overall.
As an ethical hacker, you can offer your services on a freelance basis. You can commit to working from anywhere, at your convenience, matching your schedule.
Freelance ethical hackers have a strong work ethic, regularly pitch to new clients and practically run a small business all by themselves. The growth of networking sites has made it easier for freelance ethical hackers to get clients.
These platforms are a good channel for both businesses looking for hackers on a limited budget and certified ethical hackers who don't want to restrict themselves to full-time jobs.
Choose the Best Hacking Course Online
The two factors you need to consider while choosing an ethical hacking course are whether it has significant career prospects and whether it interests you. There is a high demand for cybersecurity professionals today.
The domain is interesting, no doubt, but you should ensure the certification course you are choosing will benefit your career as you advance.