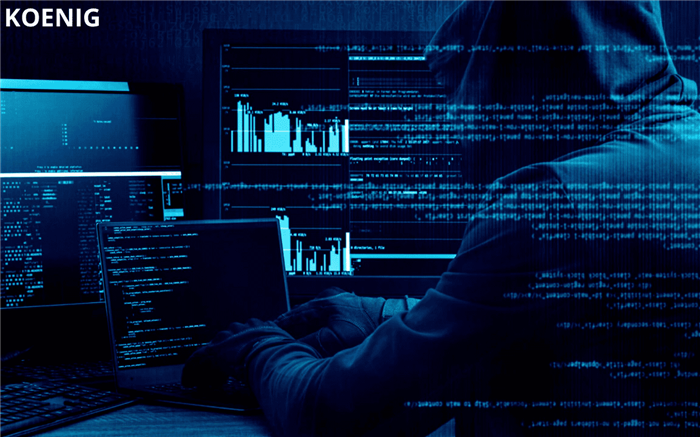 White hat hackers are also known as ethical hackers, and they use penetration techniques in order to determine the strength of the IT security of an organisation or to understand and identify its vulnerabilities. The results of these penetration tests are then utilised by the IT security staff to lower the organisation's risk factors, strengthen their security and remediate the vulnerabilities. If you think these penetration techniques to be a casual undertaking then you should know that they are absolutely not. These techniques have an extensive procedure which begins with a lot of planning that involves seeking the management's permission to perform tests, running these tests with utmost safety and security and so on. Seeking permission is an important aspect of ethical hacking because these tests would often include those very same methods applied by malicious attackers to breach a network.
As both problem solving skills and communication skills happen to be an integral component of white hat hacking, the ethical hacker would require to balance his extensive knowledge and intelligence with common sense and his strong technical expertise with the basic organisational skills and his impeccable judgement with lots of patience allowing him to remain calm under pressure. This is crucial to the project because simultaneously the white hat would be required to think like a black hat hacker because you have to beat them at their own game. Hence, all the devious skills and nefarious goals that can be associated with the black hat should be present in the realm of the ethical hacker's imagination. In fact, it is surprising to just realize that some of the black hat hackers who got caught have now become some of the most top rated white hat hackers who bid adieu to their criminal past and decided to utilize their skills legally in a positive manner.
ALSO READ: Reasons Why CEH Certified Professionals Are in Demand?
It is particularly interesting about the profession of a white hat hacker that there are no standard criteria of education to become an ethical hacker and hence you can find different organizations come up with their different requirements for that position. However, there are still some fields that hold a greater relevance to this career option, and they are subjects like computer science, information security or even mathematics in which you can get a Master's or Bachelor's degree. For the ones who are not planning to be college bound, you can produce an interesting resume if you have a background of intelligence especially in the military. People who are specifically concerned with security clearances will be particularly interested in such a resume.
However, if you cannot manage any of the above then do not worry as there is still a way you can get your foot in the door as there are many IT certifications which offer security related courses. Hence, you can be a white hat hacker simply by opting for an Ethical Hacking Course and it doesn't even require you to have a great deal of hands on experience. For this purpose it is advised that you obtain a CEH Certification, where CEH stands for Certified Ethical Hacker, and it is issued by the EC Council. Obtaining an EC Council Certification is easier than you can imagine and because CEH credential is vendor-neutral the professionals who are CEH certified are in high demand.
Ethical hacking is becoming an increasingly popular career option for individuals because of the opportunities they offer. In the profession of white hat hacking the median salary is about $72,000 as per PayScale and when it comes to the top range positions then the salary can climb up to $100,000 or higher. On the side of consultation, it has been stated by EC Council that a CEH professional could expect to get a salary in the range of $15,000 to $45,000 on each assignment. When it comes to CEH credential of intermediate level then the focus is on social engineering, Trojans, enumeration, SQL injection, worms, system hacking, viruses, denial of service (DoS) and various other forms of attacks. It definitely enhances opportunities for candidates that demonstrate knowledge of firewalls, cryptography, honeypots, and penetration testing and so on.
ALSO READ: Career opportunities for a Certified Ethical Hacker (CEH)
As recommended by the EC Council, you could opt for a five day long CEH training class if you do not possess any prior work experience in the field. In order to excel in the Ethical Hacking Course , candidates should have administration skills in Windows and Linux systems, working knowledge of virtualization platforms and familiarity with TCP/IP. However, in order for candidates to pass the single exam that is required there are options for self-study available. EC Council would just require the candidates to have an information security experience of at least 2 years and also pay an application fee of just $100. The description of white hat hacking would also require you to stay on the legal and ethical side of hacking.
Now, if you aspire to become an Ethical Hacker and are looking for a CEH Certification or Certified Ethical Hacking Certification then there are number of Ethical Hacking Course you can choose from. The CEH Certificate basically validates an individual's capacity to deal with a specific network security area of Ethical Hacking from a perspective which is vendor neutral. The Ethical Hacking Course is designed to determine the baseline knowledge of security risks, threats and countermeasures possessed by cyber security professionals. The training prepares you to handle various components of security aspects. This is managed by the EC Council which offers the options for self-study, video lectures and instructor-led training. If you want to get an EC Council Certification you can avail a course online or the ones offered by different organizations which even have the option of conducting on-site training by contracting EC Council trainers. The Ethical Hacking Course is increasingly becoming a lucrative option for individuals today as more companies and even governments are attempting to strengthen their security by identifying their vulnerabilities before they can be exploited by malicious hackers and for this they are turning to ethical hackers having an EC Council Certification as it only helps validate your capacity.