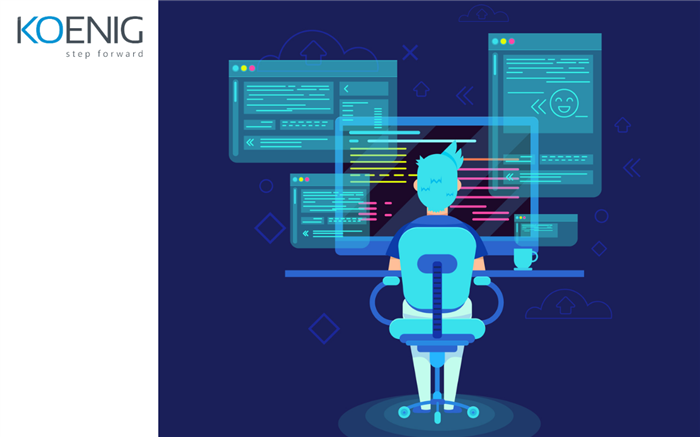 Cyber threat intelligence is an industry that is still in its very nascent stages. As enterprises continue to embrace cyber security systems and threat intelligence analysis, there is still a long way to go. A large number of industries don't have measurable goals and business outcomes or any threat intelligence program template. In the meantime, cyber attacks have not only grown exponentially, they have also become more targeted and diverse in intent.
To ensure secure access and prevent any form of break ins, organisations have the option of hiring experts from outside the organisation. This helps them to get more information about cyber threats than are available within the enterprise and the physical limits of their network.
Read more : About Cyber Security Courses
Why Do Businesses Need a Cyber Threat Intelligence Team?
Despite having a dedicated security team in place, organisations still continue to fall prey to cyber attacks. The reason for this is that as technology evolves, so do the attackers. Organisations remain limited to the data available within their network.
Threat Intelligence (TI) experts have a more advanced special skill set and a lot more research data than security teams within a single organisation. With the combined knowledge of a threat intelligence team and security experts within the organisation, firms can build solutions for advanced detection, incident response, and active controls that effectively block malicious activities.
What is the role of Cyber Threat Intelligence at an Organisation?
Cyber Threat Intelligence is the branch of cybersecurity that collects and analyses data on potential threats to an organisation. Cyber security ceritifed professionals in cybersecurity, who help organisations to analyse security breach incidents and create intelligence reports to prevent attacks in future. Their main tasks at an organisation are:
Analysing the current potential threat landscape
Have an understanding of TI frameworks
Have a working knowledge of cyber threats, indicators of compromise (IoCs), and kill chain methodology
Collecting and managing data from real and potential threats
Working together with incident response teams
Responding to requests for information (RFIs) from other members of the team and employees
Research to find potential threats, weaknesses in security, existing risks etc
What is a Cyber Threat Intelligence Program
Organisations have started to take an active interest in keeping their data and information protected at all costs. Creating a cyber TI program requires organisations to be committed to threat modelling tools, threat intelligence platform architecture, a tested and proven process, and a trusted TI team of experts. All of these factors contribute to the creation of a strong threat intelligence program. Its long term repercussions and the lengthy on-going securance process seems daunting to many, but all it takes are a few elementary steps over a period of time to ensure that business enterprises are safe from hackers and security breaches.
Read Also: Top 10 Cyber Security Certification Courses 2021
How to Build a Threat Intelligence Program?
Businesses that are eager to protect their data and employees from cyber attacks employ the services of a threat intelligence team. They depend on this team to gather, analyse and implement data on a regular basis.
Gather Threat Intelligence Sources: The first step in the program is to identify security intelligence sources. Using these sources, the threat intelligence team finds out important details like IoCs (indicators of compromise), devices that make holes in the security etc. This data is then fed into and integrated with the threat intelligence platform architecture.
Use The Collected Data: Once the data is aggregated, the threat intelligence experts work to spot potential threats and breaches in security. There are 2 main types of threat intelligence: - Tactical threat intelligence is when professionals look for tactics, techniques and procedures. - Strategic threat intelligence uses non-technical data that is useful for high-level decision makers.
Share Meaningful Results: An organisation's security team has many threats to deal with every day. With the help of an expert threat intelligence team, they can solve one problem at a time. The TI team gathers all the data and statistics needed to support any claims of a potential threat. This data is shared with the security team so that they can take the necessary steps to block these threats.
Importance of A Cyber Threat Intelligence Certification
A certification plays a key role in verifying the credibility and skills of a professional. It backs up your claim of having excellent skills in gathering information, conducting analysis, and disseminating the finished intelligence to the client. It is a fairly new and highly advanced certification, which further shows your dedication to explore new fields and develop your skills. It also opens you up to a career in a field that is only starting, which gives you a sort of first-mover advantage.
If you are interested in cyber security as a career or are looking to take your existing career forward, a certification course in cyber threat intelligence is the right way to go.