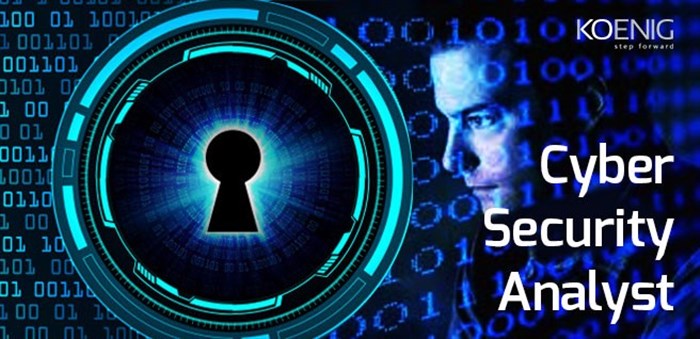 Take a quick around yourself to gauge how deeply technology and the internet have penetrated our lives and how much of our life is lived in cyberspace. From your private conversations and vacation photographs to your business's confidential data and financial statements, everything is connected and accessible through the internet.
New technologies like the Cloud have made centralizing information in one place even more effortless and efficient. This means that you can access your data from anywhere and at any time. As easy and efficient as this technology has made our lives and businesses, it's a double-edged sword.
Cyber threats and cyberattacks now rank high among the top threats faced by nations, organizations, and people. Every day, hackers are modifying technology to breach the security systems of governments, organizations, banks, and individuals. Some of the most common cyber-attacks include-
Ransomware attacks
Internet of Things attacks
Cloud attacks
Phishing attacks
Software vulnerabilities
These tactics, along with many others, are used by hackers to steal sensitive and valuable data and corrupt important data of organizations. This is where cybersecurity comes in.
In this article, we will discuss what is cybersecurity, who are cybersecurity analysts, what's their job and responsibilities, what are the skills required to become a cybersecurity analyst, and how to become one. Let's get started!
What is cybersecurity?
Our systems, networks, sensitive and confidential data needs protection from cyber-attacks and hackers, and they are protected through the practice of cybersecurity.
But you may wonder, whose job is to maintain cybersecurity and ensure that our systems are secure against cyber-attacks? It's the job of cybersecurity analysts.
Who is a cybersecurity analyst?
Cybersecurity analysts are professionals who are responsible for the protection of an organization's systems and networks from nefarious activities of hackers. They are also called IT analysts sometimes.
Keeping the confidential data of an organization safe is the utmost priority of a cybersecurity analyst. They work across departments to detect and identify any flaws or weak link in the security system, networks, and programs of an organization. In case they find any flaws that the hackers can exploit to breach the company's system, they recommend measures to increase the company's network safety.
What do cybersecurity analysts do?
According to the Bureau of Labor Statistics (BLS), cybersecurity analysts plan the necessary security measures and then execute them to protect a company's computer networks and systems.
Their primary job is to protect an organization's data from being stolen, manipulated, held at ransom, and corrupted by hackers. Considering how technology is evolving, hackers come up with a new method of breaching networks. This keeps cybersecurity analysts on their toes as they have to be constantly on the lookout for any breach in the system or network.
The process of maintaining the safety of networks and systems of a company requires cybersecurity analysts to make contingency plans. Companies use these plans in case a cyberattack is successful. These are preventive measures against any possible cyber-attacks.
Cybersecurity analysts also perform other critical functions like-
Maintaining network safety
Installing software and encryption
Informing the company about cybersecurity
Educating the employees about digital best practices to ensure network safety
Reporting the network breaches
Researching the trends in the field of IT
Running security attack simulations to find out any potential weak spots in the system
They also inform the organization members about the best practices to follow to keep the networks safe.
Job role
As a cybersecurity analyst, here's a list of things that you'd be doing-
Develop security plans
Monitoring security access, networks and systems
Conducting vulnerability testing and risk analysis
Report on the dangers, intrusions, and alarms
Protecting IT infrastructure like networks, hardware, and software from criminal activity
Keeping the incident response and disaster recovery plans of the company updated
Verifying the security of any third-party vendors that are working with the company
Identify security threats. Analyzing these threats if there's any alarming activity, analyze and assess them
Cybersecurity Analyst Roles and Responsibilities:
A cybersecurity analyst is responsible for monitoring, identifying and responding to cyberattacks at any time. The exact process they use might be different based on the organisation, working model or industry, but the framework they follow is largely the same. Some of the most common responsibilities of a cybersecurity analyst are as follows:
Managing software: This means managing, installing and updating software on every network and system in the organisation and ensuring sufficient security detail on each of them.
Monitoring networks: This means supervising networks to understand the usual activities that take place, identifying odd behaviour patterns and responding to them appropriately.
Developing security plans: They must suggest best practices for data security that end users and employees should follow.
Reporting: Cybersecurity analysts compile reports on safety and document all the security issues along with the measures that help with resolution.
Research: This means researching upcoming trends in the IT and InfoSec domains, staying updated on possible risks and threats and devising preventive and mitigation strategies.
Fundamental Skills for a Cybersecurity Analyst:
Cybersecurity analysts need a diverse set of technical skills while handling malware, phishing attacks and security threats. These include:
Scripting:
Cybersecurity analysts need to have a working understanding of programming languages such as C++ and Java. This allows them to verify encrypted threats, rewrite software and implement security protocols.
Hacking:
A cybersecurity analyst should understand the mind of an attacker so that they can know where and how the next attack is going to happen. This allows them to prevent threats and prepare for attacks before they happen.
Networking:
They need to have a broad base of expertise in diverse networks while knowing how every element impacts an organisation's security.
Operating systems:
They need to know how to work on all operating systems like Windows, Android, Linux or iOS.
Skills required to become a cybersecurity analyst
To become a cybersecurity analyst, you need certain technical skills. In order to do your job well, you'll also need to constantly update your skills as the technology and hackers' tools and methods also keep on changing. Some of the technical skills that are required to become a cybersecurity analyst are:
You May Also Like: Top Entry-Level Cyber Security Jobs
Security incident handling and response- As a cybersecurity analyst, you'll be required to handle the threats like malware and ransomware to an organization's network security.
SIEM management: You must know how to manage and analyze the Security Information and Event Management tools and services.
Audit and compliance: You must be well-versed in reviewing whether the organization adheres to regulations guidelines like HIP AA and FISMA or not.
Firewall/ IDS/ IPS skills: You should be good at filtering and controlling the network traffic to stop hackers from accessing the network. For this, you need to be skilled in controlling the firewall. Knowledge of Intrusion Detection Systems (IDS) and Intrusion Prevention Systems (IPS) is also helpful.
Application security development: You must be able to find and fix any weak points in the application to improve security.
Ethical hacking: Its goal is to show any vulnerabilities in the system, if any.
Computer forensics: Through the help of computer forensics, security analysts can prevent crime. It aids the security analysts in collecting, analyzing, and reporting in case of data breach or theft.
Detection of intrusion: You should be able to operate the Intrusion Detection Systems and detect any kind of questionable traffic on the network.
Reverse engineering: It helps the analyst patch a bug or analyze malware.
Advanced malware preventions: Identifying APTs or Advanced Persistent Threats that can evade anti-virus and firewalls is an important part of a cybersecurity analyst's job.
Here are some soft skills that you'd require to become an efficient cybersecurity analyst:
Cyber security Analyst Salary and Requirements:
According to the US Bureau of Labor Statistics, the average salary of a cybersecurity analyst in the United States was $1030,590 in 2020. This comes up to about US $50 for an hour. This is higher than double the average annual salary of all employees which is US $41,950. As compared to other IT roles, an average cybersecurity role pays $12,700 per annum.
Cyber security analyst salary based on experience:
In every industry, a professional's experience significantly impacts their earning potential. Especially in the cybersecurity domain, experience is as valuable to education for an employer. Some of the average experience-based salaries in the US based on PayScale data are as follows:
Cyber security analyst salary based on industry:
The global pandemic accelerated every company's digital transformation journey by 5 to 10 years. Keeping business and customer data secure as well as protecting the company's reputation are becoming increasingly critical. Cybersecurity analysts are in high demand across all industries and domains. Naturally, every industry varies in terms of the salary paid to its employees. According to the US Bureau of Labor Statistics, the following are examples of industries and the salaries they offer.
Finance and insurance - $106,430 per annum
Information security and technology - $107,310 per annum
Computer system designing - $104,840 per annum
Cyber security analyst salary based on location:
Where a person lives and works can significantly impact their earning potential. The average cyber security analyst salary in larger cities is much higher than the average salary in smaller cities according to data shared by PayScale. However, bigger cities also have a higher cost of living.
According to one route, switching to a new city could negate the new higher salary as your expenses also incre
Cyber security analyst salary based on certification:
60% of cybersecurity job roles need relevant certifications that validate your advanced expertise. Getting a cybersecurity credential to your name is another way of boosting your salary and earning capabilities.
Certified Information Security Manager (CISM): $149,246 per year
Certified in Risk and Information Systems Control: $151,995 per year
Certified Information Systems Security Professional (CISSP): $151,853 per year
Certified Information Systems Auditor (CISA): $134,460 per year
Are you ready to take your career growth journey to the next level? Enrol in a training course on Koenig to give your career the boost it deserves.
How to become a cybersecurity analyst?
To start a career in any field, you need a good education, to begin with. Then eventually, you can move to acquire the necessary skills and techniques. The field of cybersecurity is no different. However, since it's relatively new in IT, there isn't a path set in stone that you can follow to become a cybersecurity analyst.
To become a cybersecurity analyst, most professionals start in general IT roles and later move into the realm of cybersecurity. Cybersecurity analysts should have a background in the operations of computer systems and networks.
Here are some steps that you can follow for a career as a cybersecurity analyst:
Education: Every professional requires you to either have a degree, a certification, or some form of valid education. The same goes for cybersecurity analysts too. However, unlike fields like medicine and law, you don't need to follow a path set in stone to become a cybersecurity analyst. There are many ways through which you can get the education required to become a cybersecurity professional. A lot also depends on where you are in your life too. If you have just completed your school education, you can opt for a college degree to get the skills and knowledge required to become a cybersecurity analyst. Some such subjects include math, engineering, and computer science.
However, suppose you are a working professional looking to transition into the field of cybersecurity and cannot afford to go back to university. In that case, you can opt for non-traditional education options like online courses, boot camps, and certifications.
Certifications: The field of cybersecurity values certifications. You can find a plethora of entry-level and mid-career-level certifications available. Being certified validates your level of skills. It indicates to the employer that you are proficient in a particular skill.
Some top certifications for cybersecurity analysts are:
- Certified Ethical Hacker (CEH)
- Certified Information System Security Professional (CISSP)
- NIST Cybersecurity Framework (NCSF)
Network: Networking is an integral part of every profession. Connect with your peers and become a part of a professional network of security analysts. This way, you can stay up to date with the industry trends and open opportunities.The demand for cybersecurity analysts is on the rise. The job not only pays well but also has massive growth potential. The more our world becomes digitized, the importance of cybersecurity is also increasing.
You can refer to the above information to get started as a cybersecurity professional.