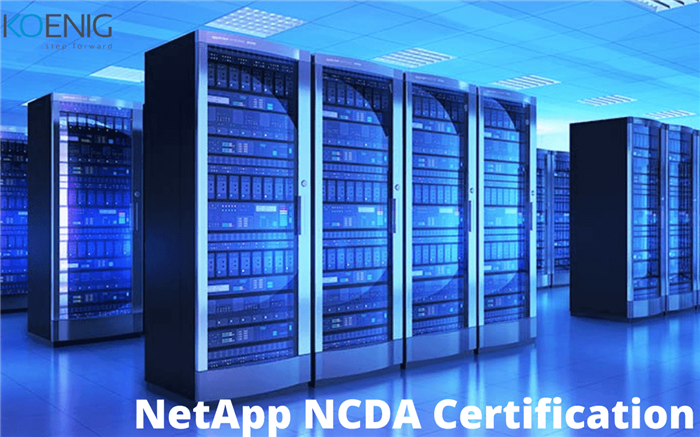 With over 70 different certifications for specialization in data conversion and storage, it becomes difficult to select one as each certification has its own set of advantages and limitations.
NetApp is one such certification which is often touted as the entry-enabler in the field of data storage . IT experts recommend getting certified in NetApp before moving ahead and pursuing other high-level training courses.
But how do you measure the effectiveness of your course program??? What are the skills that you acquire during or after undergoing training for NetApp certification course ? Well! Answers to all your queries are right here. Read on to know more:
What is NetApp NCDA?
NetApp Certified Data Management Administrators use NetApp Storage appliances supported with the NetApp Data ONTAP operating system for data storage. Training and certification in NetApp enables a persons with practical knowledge about availability of data, data recovery, snapshots and more.
By the time a student appears for NCDA examination after his or training, he or she should be able to handle network-attached storage administration, SAN configuration and NetApp operating system with ease.
A person has to clear NetApp Certified 7-Mode Data Administrator (NS0-155) exam or NetApp Certified Data Administrator, Clustered Data ONTAP (NS0-157) exam to be certified as well-qualified NetApp professional.
Course For You> NetApp/Clustered Data ONTAP 8.3 Administration
Who Should Do This Course?
NetApp NCDA certification is best suited for professionals who need perform high-level and thorough administrative functions. Similarly, professionals making use of enterprise solutions namely NFS, CIFS, iSCSI protocols on a NetApp storage appliance can also accelerate their career growth by adding this certification in their CV's.
Qualifications Required
One is expected to have basic knowledge about NetApp products and storage fundamentals which keeps getting better and deeper with training. Like other certifications, you are not required to recertify after every three years. Passing the NCDA program ascertains that you are a well-trained NetApp professional with high employability quotient.
What Skills Do You Obtain?
So completing NetApp NCDA certification quips you with expertise in following area:
Navigating NetApp's Data ONTAP operating system in either NFS or CIFS environments

Configuring storage controllers, fibre -channel networking, and disk shelves

Building aggregates and volumes

Creating LUNs
Way Ahead
NetApp NCDA training and certification opens many doors of employment in IT-oriented data management. But in order to grow and succeed in this domain you might need to take up other advanced certifications in future. But do remember, NetApp NCDA is the foundation for everything else to follow.
Looking for NetApp NCDA training institutes? Visit Koenig Solutiong and get to know about India's best IT training institute.