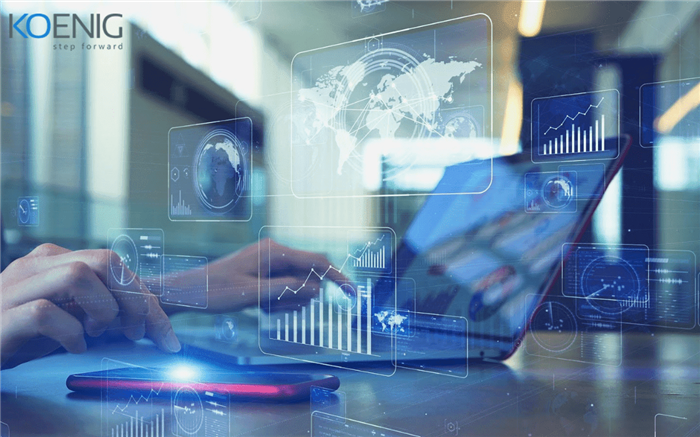 In today's challenging business landscape, that has seen a significant shift in workforce engagement due to the global pandemic. This whole situation has increased security threats for both businesses and consumers across industry sectors. According to a report, cybercrime damages will cost the world USD 6 Trillion annually by 2021. With the skilled professionals' shortage in the IT security and Cybersecurity domain, the number will simply keep on getting bigger by the day.
There is a single concern across enterprises globally that there are skills gap across industry verticals in the IT security domain that are hampering their growth and eating into their profits big time. According to (ISC)2 Cybersecurity Workforce Study, there is a skills gap of 4.07 million cybersecurity professionals worldwide.
What is the CISSP Certification?
The Certified Information Systems Security Professional (CISSP) is an IT Security certification course provided by the International Information Systems Security Certification Consortium (ISC)2. ISC2 is an international non-profit membership association. There are nearly 150,000 members who are certified from ISC2 that empowers in every aspect of IT/Cybersecurity.
This CISSP certification training is ideal for professionals who belong to the IT security domain, such as IT Security Managers, Security Analysts, CIOs, and Security Consultants. Usually, a CISSP certified individual will have a minimum of 4 to 5 years of on the job experience in the IT Security domain and knows how to address security threats in a holistic manner. He or she will be knowledgeable in identifying emerging and advanced cybersecurity threats, security controls, and mitigating risks of cyber-attacks.
ALSO READ: CCSP or CISSP Certification – Which is better?
Learning Objectives of CISSP Certification Course
The Certified Information Systems Security Professional (CISSP) course is one of the globally-recognized certifications for professionals belonging to the IT Security domain. CISSP certification demonstrates an individual's in-depth knowledge in managing, designing, and monitoring the security aspects of an organization.
Participants who take up CISSP certification training, they will gain a comprehensive understanding of:
Defining, designing, and managing the security aspects of an organization
Clearing your Certified Information Systems Security Professional (CISSP) exam
Working knowledge of 8 domains as prescribed in the CISSP Common Body of Knowledge (CBK)

Security and Risk Management
Asset Security
Security Architecture and Engineering
Communication and Network Security
Identity and Access Management (IAM)
Security Assessment and Testing
Security Operations
Software Development Security

Ability to develop holistic security coverage for an organization
Security control access systems and IT security and governance methodologies
Eligibility Criteria for CISSP Certification Training
Every popular certification has its own eligibility criteria or experience requirements to sit for an exam. For the CISSP Certification Exam:
A participant should have at least 5 years of work experience in 2 or more of the 8 domains listed in the CISSP Common Body of Knowledge (CBK). If a participant has a 4-year degree/regional equivalent or any additional credential from the approved list of ISC2 will compensate for 1 year of the required 5 years' experience.
OR
If the candidate does not have the required experience, then they can opt to become an Associate of ISC2 by clearing the CISSP examination. Now, the Associate has 6 years of duration to gain the required experience to become a CISSP Certified Professional.
Who can take up CISSP Certification Training?
The CISSP certification is one of the most popular certification courses for professionals worldwide. With an increase in security breaches and attacks globally, there is a dearth of professionals to address the issue. In this regard, CISSP certification from ISC2 has covered all the aspects of security in a holistic manner. The knowledge gained through the Certified Information Systems Security Professional (CISSP) course will help professionals to defend enterprises and be more aware of various Ransomware and Malware attacks that not only cripple an organization, but also economies on a global scale. Hence, there is a growing trend across the globe where professionals are now becoming more inclined towards job roles that are more security oriented than before.
Job roles that can take up CISSP Certification course include, but are not limited to:
Security Auditors
Security Managers
Security Consultants
Director of Security
Chief Information Security Officers (CISOs)
IT Directors
IT Managers
Cloud Security Architects
Network Architects
Security Systems Engineers
Steps to become a CISSP Certified Professional
Below are a few steps that are critical to becoming a CISSP certified professional:
1. Understanding both the Exam formats
The CISSP examination has both the CAT exam format and the linear exam format. The CISSP Computerized Adaptive Testing (CAT) exam format is based only on the English language. CISSP Exams in other languages will be a linear exam mode.
CISSP CAT Exam Mode
Exam Format: Multiple Choice Questions
No. of Questions: 100-150
Exam Duration: 3 Hours
Passing Score: 700 out of 1000 points
Language: English
Test Center: Pearson Vue and Authorized ISC2 PPC
ALSO READ: Complete Guide to do CISSP Certification
CISSP Linear Exam Mode
Exam Format: Multiple Choice Questions
No. of Questions: 250
Exam Duration: 6 Hours
Passing Score: 700 out of 1000 points
Language: French, German, Brazilian Portuguese, Spanish, Japanese, Simplified Chinese, Korean
Test Center: Pearson Vue and Authorized ISC2 PPC
Percentage of Questions from the 8 domains of CISSP CBK
2. Meet the relevant pre-requisite criteria
A Participant should meet the required experience, as suggested above in the eligibility criteria. Have five years of experience in any 2 of the 8 domains, as suggested in the CISSP CBK.
3. Attend the CISSP Training
Enroll for a 5-day CISSP certification training from an ISC2 accredited training partner who can deliver the training both as an instructor-led classroom training and live online training. Due to the global pandemic in COVID 19 situation, all training companies are now providing the training as a live online training across geographic locations.
4. Co-participate with other Security Professionals
This is the best takeaway from a CISSP certification course where you get the chance to co-participate in training where security professionals are attending from various industry sectors. With knowledge sharing, you will gain a comprehensive understanding of security best practices used globally.
5. Prepare for the CISSP Exam
After completing your CISSP training from an ISC2 Accredited Training Partner, you should create a Pearson Vue account to take up the examination. After registering your account on the Pearson Vue, you have to upload your professional experience as per the requirement along with the ISC2 Code of Ethics. Only if you have subscribed ISC2 Code of Ethics will you get your CISSP certification. Make USD 699 payment for the CISSP certification exam and clear the same on your first attempt.
6. Maintain your CISSP Credential
Once you clear your CISSP certification exam, then you will immediately receive your certification as a soft copy. The hard copy of the certification will be delivered to your address given while registering through Pearson Vue.
After achieving your CISSP certification, you will have to get recertified every 3 years by earning continuing professional education (CPE) credits by paying an annual membership fee to the ISC2.
Salary of a CISSP Certified Professional
With Cybersecurity professionals demand soaring worldwide in all types of enterprises, it is of paramount importance that they have knowledge of IT Security best practices. According to the 2019, IT Skills and Salary Report, a CISSP certified professional's average salary is USD 116,212. The below table would give you a fair idea of CISSP salary worldwide.?
| | |
| --- | --- |
| Region | Salary in USD |
| Global | USD 116,573 |
| United States | USD 123,815 |
| Europe, Middle East & Africa | USD 95,340 |
| Asia-Pacific | USD 91,688 |
| Latin America | USD 57,168 |
And according to Certification Magazine's list of Top 75 highest salaried professionals have CISSP Certification for which they earn USD 135,510 in the US per annum.
Hence, having a CISSP certification for IT Security professionals will clearly gain a distinct advantage with regards to a higher salary than their non-certified counterparts.
Final Thoughts
One of the best ways to stay relevant in your career is to get certification training. This CISSP certification is ideal for both newcomers and experienced candidates, as ISC2 gives everybody an opportunity to gain this certification. There is a severe shortage of IT security professionals worldwide, and going for a CISSP certification is an excellent step in the right direction for professionals who want to have a successful career in the cybersecurity space. With CISSP certified professionals earning some of the highest salaries, it makes complete sense for individuals to opt for CISSP Certification Training from an ISC2 accredited training partner.