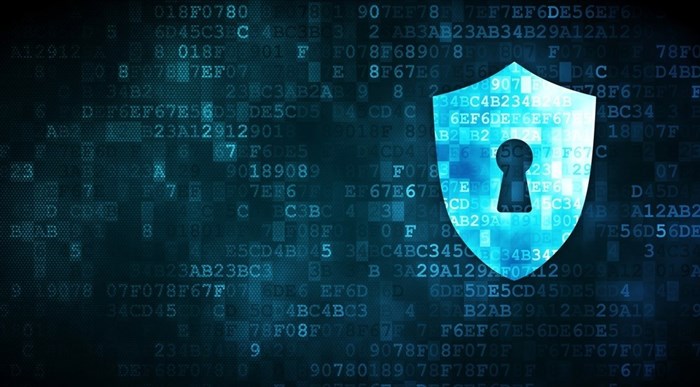 If you are generally curious or intrigued by network or data security and enjoy a good challenge, this is for you. Do you have an analytical mindset and would like to use your critical reasoning skills more productively? Do you work in the IT domain and want to switch your career to the cybersecurity domain?
If your answer to all the above questions was yes, you are on the right path. Every domain today is becoming more dependent on cellular technology and wireless connectivity. New networks and connections mean new security threats too. As technology advances, so do these threats. And now, more business enterprises are realising the importance of a secure and strong network connection. The result has been an increased demand for professionals specialising in cybersecurity.
There has never been a better time to start or advance your cybersecurity career. The increased demand has created a gap between the number of professionals available and needed. If you start training to become a cyber security engineer, you can easily join a reputable enterprise to give your career growth and stability.
But which course should you do? Is this career stream better than the others in the market? Read on to find answers to all your questions.
Introduction to Cyber Security Engineering:
Cybersecurity entails safeguarding systems, networks, programmes and individual devices against various cyber-threats. There is a clear need for strict security standards and protocols as businesses become more reliant on technology.
As a cybersecurity engineer, you'll be responsible for creating and enforcing security protocols for many organizations, as well as configuring networks - both wired and wireless, identifying and neutralising various forms of cyber-threats, and performing penetration testing and scanning. One thing is certain, your day will be full of challenges to put your capabilities to the test!
Here are the most important roles and responsibilities that a cyber security engineer carries out:
Assess the organization's security needs and establish best practices and standards in response.
Develop, execute, oversee and upgrade all security protocols to secure an organisation's resources, processes, and wired and wireless networks.
Respond to security breaches of network systems.
Investigate and troubleshoot all concerns and incidents related to network security.
Perform penetration testing frequently.
Detects network vulnerabilities by performing appropriate tests and scans.
Analysis and inspection of security breaches.
Before we understand how to become a security engineer, let's look at some of the cyber security prerequisites.
You May Also Like: Cyber Security Analyst: Everything You Need to Know About
Cyber Security Engineer Qualifications:
Here are the qualifications you need to apply for a cyber security engineering credential:
Bachelor's degree in computer science, information technology, systems engineering, or a similar field.
Two years of experience in operations related to Cyber Security.
Extensive knowledge of firewall functioning, installation, and maintenance, as well as other aspects of endpoint security.
Language/tool skills in C++, Java, Node, Python, Ruby, Go, or PowerShell.
The ability to operate in a fast-paced, stressful environment.
Have a great problem-solving ability and a sharp eye for detail.
Understanding and knowledge of the most recent breakthroughs in cyber security and hacker methods.
These requirements differ for various organisations, and they may put more or less emphasis on any of the criteria mentioned above. But the bigger question is what does it take to work as a cyber security engineer.
Being a cybersecurity engineer can be stressful, especially if the role involves the management of incidents. A major incident might demand all hands on deck and the completion of tasks under time constraints. As a result, to contain the issue, an engineer will need more time.
It's not simply about your degree and technical capabilities, as it is with the average full-time employment role. To succeed in the cybersecurity sector, you'll need the necessary personality features and soft skills too.
Working in cybersecurity necessitates a constant effort to stay ahead of cyber attackers. In other words, you need an excellent analytical approach and the ability to think outside the box.
you must also be an effective communicator and a good team player. above all, you need to have a strong work ethic. this is since you will be dealing with confidential data as well as key infrastructure. you will need to work with integrity when working with such sensitive infor mation.
How Much Does a Cyber Security Engineer Earn?
The average annual salary for a Cyber Security Engineer in India is Rs. 5,25,652, compared to A$130,000 in Australia and £47,926 in the United Kingdom.
These figures are average and vary based on which specific regions of the world you belong to and the demand there. A Cyber Security engineer can earn very high regardless of their basic salary, depending on experience, location, and expertise. This career grows with you and will reward you for putting in the effort and expanding your knowledge. Your salary will rise as your skills improve. In a world of dead-end occupations and minimal pay, this quality shines out.
Is Getting a Job as a Cyber Security Engineer Difficult?
A job in cybersecurity engineering is not difficult to come by. According to the Bureau of Labour Statistics, employment in this industry is growing steadily and will increase by more than 30% within the next ten years. For beginners, many prospective employers place a premium on soft skills, with the majority of technical knowledge and skills learned on the job.
Also Read: How To Build A Cyber Threat Intelligence Team
Job Opportunities for Cyber Security Professionals:
While the pandemic hit many businesses hard, cybersecurity engineers saw a consistent and continued demand. It is also one of the few fields that are still thriving despite the epidemic. According to the New York Times, there will be more than 3.5 million cybersecurity roles worldwide in 2021. The sector has had a 0% unemployment rate since 2011 and has been stable since then.
Not once, twice, or thrice, but four times in a row, the cybersecurity engineer position has been ranked as the premier profession among the world's most popular and in-demand cybersecurity roles. Cybersecurity engineers create and deploy security solutions to protect networks from hackers and other possible threats.
The demand for such skills will grow by 12% by 2026. The Covid-19 pandemic has made businesses rely more and more on digital platforms. This has ensured that this percentage will only rise in the future years.
Pursuing Cyber Security Engineering:
By now, you must be clear about the requirements to become a cyber security engineer and the scope of responsibilities involved. And that's why it's no surprise that becoming one involves careful planning and considerable effort, though the effort is well worth it.
To begin, you'll need a degree in an area related to cyber security. To mention a few, these fields include computer engineering and programming, computer science, information security, and software engineering. Earlier, corporations did not care if an applicant lacked a degree, but a rising number are now mandating one.
While pursuing a cyber-engineering master's degree, you can focus on cyber security subjects and continue their study. If you aspire to become a senior Cyber Security Engineer, you need to have a strong background and foundation in the concepts of cybersecurity.
Following that, you must attempt to get some practical experience in the field. According to conventional thinking, you should work for three years before making a formal move. This figure changes according to the quantity and quality of job experience accumulated by a viable candidate.
next, there are several short-term certifications that will benefit you in many ways. for starters, it equips you with new abilities and knowledge that will be beneficial in the future. second, it serves as evidence to the interviewing team that you're qualified for the role they are hiring for. these certifications include ceh , cissp, or any security-related giac certifications.
Ready to Amp Up?
Cyber security is an expanding profession with many prospects. The world around us is evolving. Cyber security engineers might rush to the frontline while some professions lag. Professionals who work in cybersecurity are the modern world's first responders. They will only become more important as our world's digital dynasty grows.
Besides this, cybersecurity engineering is also an exciting profession. How would you feel about knowing how to hack, learning what the hackers know, and preventing the latest forms of attack?
You don't need any more reasons to get started. So go ahead, enroll in a cyber security engineer training course online today.