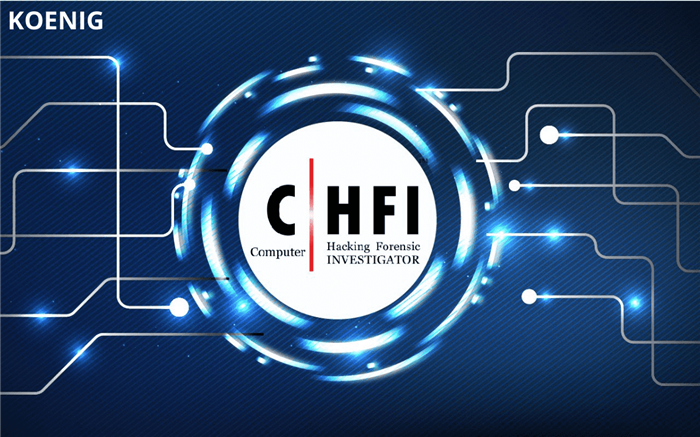 Computer Forensics is branch of IT security that deals with investigating a cyber attack and collecting evidence to be presented in a court of law. An intriguing yet challenging career option,
CHFI certification
provides the base for a fulfilling head start in this direction. CHFI or Computer Hacking Forensic Investigator is an advanced level
EC council certification
that prepares individuals as cyber warriors who uncover and hunt down cyber criminals. It is the most sought after certification in the field of computer forensics.
Why CHFI certification or Computer Forensic Investigation
Organizations today, no matter how big or small, face a common enemy: hackers or malicious intruders who attack confidential, business critical data. As businesses try to defend their data, they discover a key requirement that they aggressively try to fill. The requirement of talented individuals who possess knowledge of internet security and hacking.
Computer Forensics investigators who possess CHFI certification analyze and gather digital evidence for prosecution. CHFI certification holders possess the skills and know-how to analyze highly complicated cyber evidence to uncover and book some of the most dangerous cyber offenders.
Demand for CHFI is increasing across industries and verticals. CHFI certified individuals are being hired by law enforcement agencis, defense and military sectors, legal practices, enterprise IT, banking and insurance, and IT security firms.
CHFI Salary
CHFI: Computer Hacking Forensic Investigator: $96,000
Source: Payscale.com (USA)
CHFI Training
Getting trained from an EC-Council authorized training partner is essential for success in certification exam. Koenig is a trusted and authorized training partner of EC-Council and offers in-depth training on CHFI certification. Koenig was also chosen EC-Council Authorized Training Center of the year 2014 and honored with EC-Council Circle of Excellence Award 2014. Koenig is also home to the most no. of in-house certified trainers who are subject matter experts in their respective domains. Enroll at Koenig today and ensure 100% Pass Rate in your CHFI exam.