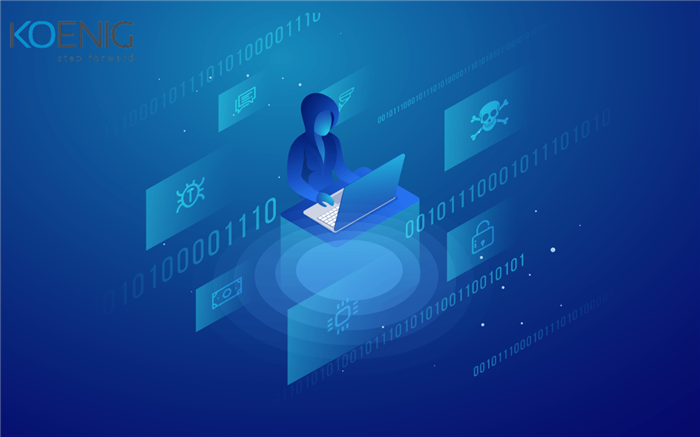 We live in a digital world where we are increasingly facing cybersecurity threats by hackers; it has become an alarming factor for every industry. How many times do we hear of a data breach in newspapers? Cybersecurity and ethical hacking are one of the most booming verticals in the information technology sector and it impacts everything we do. Companies in almost every sector are looking for ethical hackers to strengthen their security by finding loopholes and vulnerabilities in their work environment which may threaten their data assets and other confidential information.
If you are mesmerized with the word ethical hacking and you want to enter the world of cybersecurity then you are in for a treat. Below are 3 courses which will help you choosing the best it certifications 2022 available to beginners:-
1.
CompTIA Security+

This certification will give you a 180-degree view for IT Security skills and concepts such as operational security, cryptography, access control, compliance, threats & vulnerabilities, etc. to give you the breadth of knowledge for which employers may be looking at entry-level positions. If you go to any job searching website, you will be able to see that this certificate is listed in more than 5000 jobs as a requirement and in the description. Try it yourself. It is a globally recognized, vendor-neutral, and valuable certificate for foundation-level security skills with a maximum of 90 questions which are multiple-choice and performance-based to be solved in 90 minutes time frame. If you are looking for beginner-level certification with a broader perspective,

CompTIA Security+

is a wonderful start for your career in the cybersecurity world which will be valid for 3 years and can be renewed with 50 Continuing Education (CE) credits.
2.
CEH v11 - Certified Ethical Hacker

Certified ethical hacking is the most widely trusted and popular certification of all times. It covers various areas of hacking and penetration testing such as recon, IDS invasion, web hacking, and will broaden your concepts for cybersecurity. This hacking course will focus on identifying the flaws, spot vulnerabilities, and its preventive measures. Over 340 cyberattacks technologies and methods are covered in this training. This ethical hacking certification is managed by the EC council which is an American based accredited body and it contains 125 multiple choice scenario-based questions that need to be answered in 4 hours time period. The latest version has new ecstasy modules such as IoT Security, vulnerability analysis, malware analysis process, STORM and it also throws lights on attacks for trending technologies such as artificial intelligence, machine learning, and verticals of cloud computing security. Earning this internationally recognized certificate in Ethical hacking will give you an edge to boost your career options with agility and confidence.
3.
SSCP- Systems Security Certified Practitioner

SSCP certification can serve as a foundation for more advanced cybersecurity roles covering areas such as risk identification, incident response & recovery, application security, etc. It is a 3-hour exam with 125 questions and managed by (ISC)2 which is globally recognized. You need to have knowledge in any of the 7 domains with 1-year experience or a degree/ diploma in cybersecurity to waive this prerequisite. This certification will be valid for 3 years with 60 CPE( continuing professional education ) credits and maintenance charges of around 65 $.

SSCP has advanced operational skills and security administration who works for hands-on security positions and recommends best practices, monitor and execute secure IT processes. Regardless of whichever career path, you are in currently; there is one right security certification for you.

Security+ certification is for novice professionals who want to learn networking & security principles but if you already have basic knowledge and have been in the industry and want to learn more advanced penetration testing and incident response, you shall opt for CEH. Lastly, take SSCP certification if you want to go long on the Cybersecurity ladder to have a competitive edge and create a solid ground for yourself. All the best for all aspiring cybersecurity Ninjas.