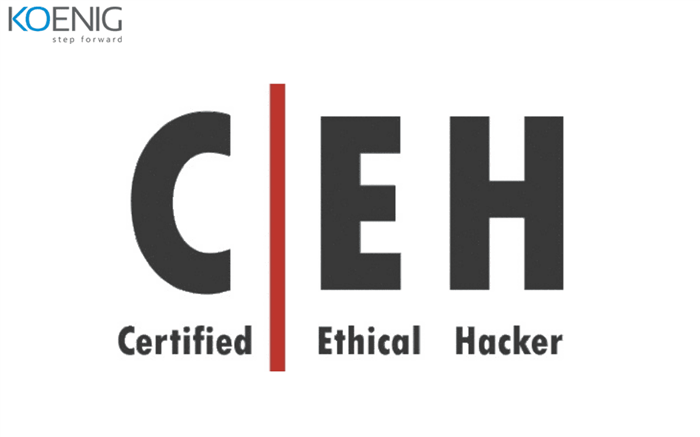 Unbridled hacking has victimized the online populace throughout the globe. This has become a cause of great concern in the corporate circles. Hacking is generally executed with incredible ease where intruders make your computers or networks kneel down and present every detail to hackers.
So, it is necessary to give it back to the hackers if you wish to secure your systems. If you want to beat a hacker, you have to play the cards as he does but in an ethical way. To solve the purpose,
CEH training course
is the answer.
The training encompasses every angle of information security. It teaches you details of what hacking is all about and shields your systems against hackers. Emphasizing on ' Web Application Security ', this domain covers know-how of tools and techniques which assist you in not only safeguarding your systems and networks but also that of your customers.
CEH Training
CEH, i.e. Certified Ethical Hacking Training Program introduces you to an interactive set up where you learn about scanning, testing, hacking and securing your systems. Hands-on experience endows you with deep knowledge accompanied by practical skills to safeguard the latest and indispensable security systems. CEH helps you take defensive steps against malicious attackers by entering the network, while being within authorized limits.

Also Read - CEH v11 Exam Preparation & Clearance Tips
Top 5 Reasons Why to go for CEH Training
Students are brought close to real life experience where they are trained to handle real life threats as faced in the actual work environment.
Genuine techniques of ethical hacking are taught that stand way ahead of mere automatic vulnerability scans as well as information security tests. Also, you are introduced to handling tools and techniques used for underground hacking.
You are trained in a lab intensive set-up which is interactive and provides you detailed knowledge, hands-on network security experience and introduction to recent hacking technologies.
You are globally recognized as a certified ethical hacker by an institution which is esteemed internationally.
Enhance your career prospects manifold with a prestigious certification that validates your ability to hack into systems and ensure foolproof information security.

Also Read - 7 Reasons Why CEH Certified Professionals Are in Demand?
CEH v 7.1
This version of CEH enables you to understand the way perimeter defenses function and is then directed to scan and hit networks of their own. Any real network is not harmed in this practical exercise. Aspirants learn the approach adopted by attackers and the required measures needed to counter their attacks. They also get to know about Policy Creation, Virus Creation, DDoS Attacks, Intrusion Detection, Buffer Overflows and Social Engineering. With this course, you are also prepared for EC-Council Certified Ethical Hacker exam 312-50.
Government organizations, banks, military establishments, private firms, financial institutions and the like always keep looking for an ethical hacker. There is a huge demand for ethical hackers or penetration testers. To become one, CEH training is must. Therefore, joining a CEH course will help you glean great career opportunities by being part of an elite community of certified security professionals. So hurry, get enrolled and become a prized possession for your company!