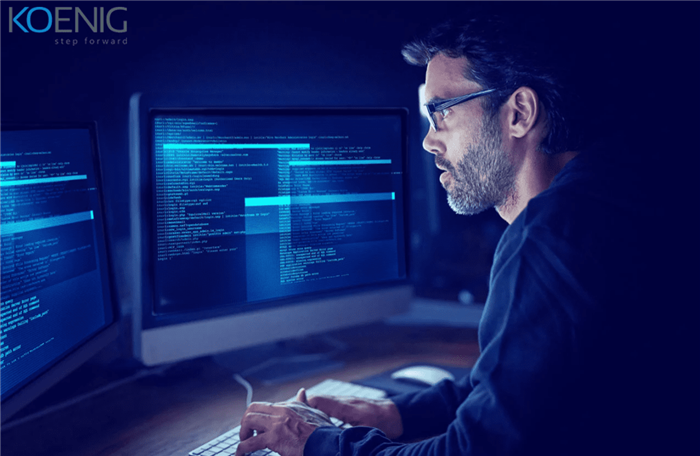 Major corporate houses have come to terms with the fact that the world is now a digital marketplace and the sheer amount of data storage online and privacy concerns over them have led to an increased need for ethical hackers. It is essential to have highly talented coders working on the good side to safeguard organizations against nefarious attempts. The requirement has increased to such a high scale that it is now considered mandatory for all organizations, public and private, to have people working at different levels for an organization's information security. This has given rise to a considerable new field in the IT sector – the ethical hackers. For a candidate to meet the needs of an organization to be secure, undergoing an
ethical hacking course
is a must.
Cyber Attacks Are on the Rise
The biggest reason that white hat hackers have become so popular is because of increasing cyber attacks targeted against some renowned brands of the world. Social media websites collect massive amount of data every day including username, passwords, pictures, videos and so on. User data has been constantly hacked and leaked on the dark web so that third party providers could purchase them for cheap pricing.
However, banks and financial services are the most popular targets for cyber attacks and hackers. According to a Lenovo paper, Cyber-Security-in-banking-industry, pdf, "The financial sector faced almost three times more cyber attacks as compared to other industries and that implementing and managing the cyber security infrastructure will increase by 40% by 2025."
This is a clear indication on the growing need for cyber security experts or ethical hackers, which can be verified by the growing number of institutes offering
Cyber security courses
and CEH Certification.
What Exactly is an Ethical Hacker?
It is no longer an unknown term or an unfamiliar terrain for people looking to take on the actual criminals. Not so long ago, hacking had all the negative connotations attached to it, as it was indulged in by illegal groups or unethical individuals. Criminals and individuals with malicious intent, attempted to steal digital data for personal gain, leading to losses faced by individuals as well as the organizations they put their trust in. However, the organizations and government agencies realized the need for ethical hacking, an oxymoron term after the terrorist strike in the United States, followed by a series of attacks from Russian hackers. As the strike made the nation fearful, the need for a genuine ethical hacking course was felt which prepared students to think as fast and as deeply as the criminals.
Hacking – The Ethical Way, that is now Popular
Today, an ethical hacker will work for the law, with the intention to prevent losses to both organizations and individual stakeholders with interest in it. Enterprising individuals with the daring to take on malicious individuals and groups, are getting CEH training, which prepares them to look at gaps in the digital security. Being able to identify the gaps is just one part of the process, the need is to have the know-how to plug these gaps, and prevent a negative cyber attack.
It is Challenging, but Fun
Ethical hacking is a job that cannot be done by people who are looking at it from the perspective of making money. A good CEH certification course will teach an interested candidate all they need to know about how to seek and plug gaps, but, a certain amount of flair is required. The job can be intuitive and an individual in the field has to enjoy checking and rechecking systems to find that one tiny little hole in the security through which a worm can weasel its way into the system's security.
Why are Ethical Hackers a Necessity?
There is no question about the fact that all organizations, from social websites to government organizations to financial institutions, now depend upon the digital space to store their data. The digital space can be a cloud-based server on a third party website, or a server bought and stored in-house. But, criminals with the intent to harm will be working diligently to enter these databases, and ethical hackers with CEH Training are needed, to work just as diligently to fight these attacks.
So, What Exactly Will an Ethical Hacker Do?
An ethical hacker is in charge of the digital security and needs to always be a step ahead in adopting the latest technologies and using it in the favor of their organizations.
Safeguard networking system to block any digital loopholes and to prevent any hacking attempts from penetrating servers.
Create a plan of action and strategy. A preventive measure to stop malicious attacks and to avoid security breaches.
The hacker is responsible for securing confidential organizational data and to protect user data from getting leaked or tampered with.
Responsible to regularly check network connections, incoming and outgoing digital traffic.
Create security awareness among all employees and the top-level management which contributes to overall growth of the organization.
An ethical hacking course will help an individual with the setting up of firewalls, securing of server setups and IP address configuration, and the right candidate may just save an organization from not only loss of millions (in terms of money) but also loss of trust with their stakeholders. That is the reason why no organization today can survive without an intuitive and trained ethical hacker.