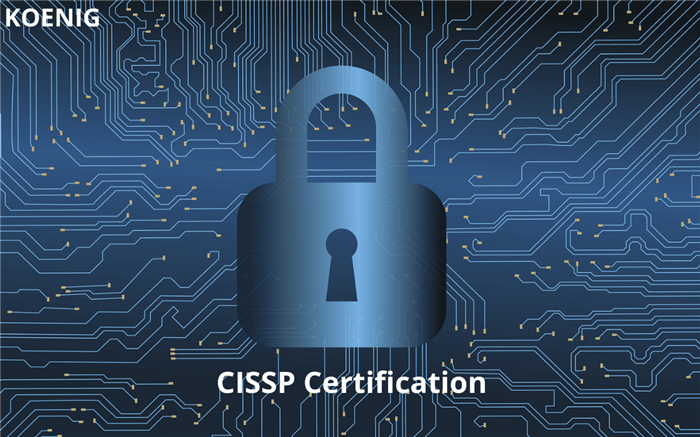 The Certified Information Systems Security Professional (CISSP) certification provides you the ability to plan, design and manage the infrastructure that keeps an organization's IT system secure. The major domains that CISSPs handle include Mobile Device Security, Application Development Security, Cryptography, Security Architecture and Operations, Cloud Security and Risk Management.
Let us understand the five important things which are imperative to keep in mind before enrolling for a course in CISSP.
The associated organization – ISC2
ISC2 is one of the most sought-after organizations that is passionate more about delivering quality education and training than its profit or self-interest. The organization has been involved in bringing out the best talents from across the world with these world-class certifications.
Demands experience
CISSP demands a minimum of five years of experience in two or more of the total number of domains offered in the CISSP Common Body of Knowledge.
However, one year out of the total required experience can be waived off if a candidate holds a four-year college degree in the same field, its regional equivalent or educational eligibility as stated by (ISC)2.
Required skills
The skills required to clear the CISSP exam include proficiency in:
Security Principles
Governance and Guidelines
Risk Management
Asset Security
Security Engineering
Communications & Network Security Design
Identify and Access Management
Security Assessment and Testing
Security Operations
Software Development Security
ALSO READ: Ultimate Guide to become a CISSP Certified
Recognition
The CISSP certification is a highly valued and respected credential majorly in-demand by major companies like Google and IBM, among many others. This certification is considered as one of the most recognized certifications in the IT industry.
Earning and advancement potential
The average salary that this certification can provide to a skilled professional is $107,000 per year, as per a survey conducted by PayScale. Looking at the figure, one can easily determine the kind of potential that this certification holds and the opportunities that it can provide.