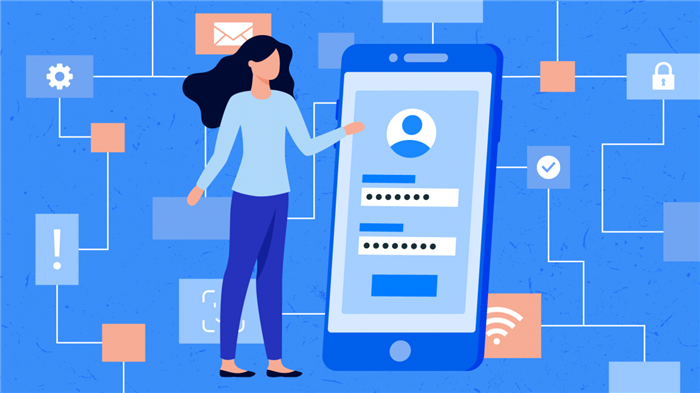 The CISA certification is one of the top IT certifications offered today, administered by ISACA. This is the Certified Information Systems Auditor credential, established in 1969. It fills a gap in the IT industry for a key guidance and information source in the domain of e-data processing audits. The Information Systems Audit and Control Association, known as ISACA, is made up of 145,000 members across 180 countries. ISACA connects a global community of 460,000 IT professionals working in data and cybersecurity domains. ISACA provides several certifications for IT professionals to choose from, such as the CRISC, CISM, CDPSE, CSX-P and, of course, the CISA.
This article gives you all the information you need to know about the CISA credential. CISA is a professional certification and has several benefits, prerequisites and costs associated with it. If you are looking for any of this information, keep reading to understand all you need to know. That way, you will be in a position to make an informed decision and understand if this certification is the right move for your career.
According to ISACA, more than 151,000 IT professionals hold the CISA credential, in compliance with the ISO/IEC 17024:2012 requirement for anybody that operates individual certifications. It is a globally recognised credential in the community of information systems that validate a certified professional's capabilities and knowledge.
Responsibilities of a Certified Information Systems Auditor Professional:
A CISA certified professional's key responsibilities are:
To implement an IS (information systems) audit strategy that relies on risk management.

To plan audits that can determine if IT assets are managed, valuable and protected or not.

To execute an audit that complies with the objectives and standards set by the organisation.

To share the results of the audit and provide recommendations to the organisation's management depending on the audit results.

To re-examine audits and ensure recommended actions have been executed by the management teams.
The responsibilities of a CISA professional go beyond mere auditing. You will be expected to collaborate with management to validate implementation plans, confirm organisational processes and deploy system operations and promote enterprise strategies and objectives. You will need to evaluate:
Resource management and IT portfolio

Risk management practices

Disaster recovery and business continuity strategies

IT control framework valuation

IT-business alignment strategies

IT standards, policies, procedures and processes in the organisation

Controls and management of IT organisational structure and controls and IT personnel
After the implementation of these systems, a CISA professional is also responsible for monitoring multiple areas that ensure these system deployments have been successful. This includes carrying out post-implementation and project reviews. Other areas of evaluation are:
The information system controls

The proposed system's business case

The information system's preparedness

The controls and frameworks for project management

The processes for IT supplier contract and selection management
Once you have implemented the system, you will be responsible for the evaluation of:
The structure and practices of IT service management

Release and change management operations

End-user computing

The execution of database management systems

IT resilience and continuity

IT maintenance and operations

Incident and complication management practices

Life cycle and data quality management

Information system reviews
CISA professionals are responsible for collaborating with enterprise management teams. This ensures that an organisation's security policies, processes, controls and standards in an organisation reflect the confidentiality, availability and integrity of IS assets.
How Can You Become a Certified Information Systems Auditor?
To become a professional CISA, you need to complete the following steps:
Complete a CISA training course and clear the CISA certification exam.

Apply for the CISA certification.

Comply with ISACA's code of ethics.

Follow the ISACA Continuing Professional Education Program

Adhere to the ISACA Information Systems Auditing Standards
ISACA has mandated all aspiring CISA professionals to have experience working with professional IS control, auditing, security or assurance work amounting to five years. However, there is room for waivers and substitutions. For instance, a year of information system experience is often substituted for one year of training or education. Additionally, 60-120 credit hours at a university, amounting to a 2-4 year degree can substitute a couple of years of work experience respectively. Working for two years as an instructor in an IS audit-related domain at any university also replaces one year of required work experience.
Make sure your work experience and other substitutions fall either within the period ten years before your CISA application submission or within the five years of having passed a CISA certification. As a candidate, you should also adhere to the ISACA's IS Auditing Standards and Code of Professional Ethics as mentioned before.
Once you meet all of the criteria mentioned above, you are ready to apply for the certification exam.
About the CISA Certification Exam:
The CISA certification exam has been designed for any professional with a keen interest in IS security, control and auditing. When you appear for the exam, you will face 150 MCQs (multiple-choice questions) that you must answer within four hours. These questions are based on five role-based domains fundamental to the CISA profile.
Information Systems Auditing Processes

IT Management and Governance

Information System Development, Implementation and Acquisition

Business Resilience and Information System Operations

Information Asset Protection
The CISA certification exam scores candidates on a 200-800 point scale. To clear the exam, you need a score greater than 450. You can take this exam at any point in your career in testing centres across the world, both physical and online. You can also choose from an array of languages - English, Traditional Chinese, Simplified Chinese, German, French, Japanese, Italian, Turkish, Spanish and Korean.
What are the Requirements for a CISA Certification?
Are you wondering how you can qualify for this ISACA credential? Besides clearing the CISA certification exam, you also need at least five years of work experience in an IS-related domain like auditing, controlling, security or assurance. Another requirement mentioned above was compliance with ISACA's code of ethics.
According to ISACA, there are seven points to follow in the professional code of ethics.
Supporting the implementation of appropriate procedures and standards for effective management and governance of enterprise IS and technology, which includes audit, security, risk management and control while encouraging compliance with the same

Performing your duties with due diligence, objectivity and professional care that complies with industrial and professional standards

Serving stakeholders' interests lawfully while adhering to high character and conduct standards without discrediting your profession or association (ISACA).

Maintaining the confidentiality and privacy of data collected through the course of your activities, unless legally required to disclose said data. This information must never be shared with unauthorised third parties or personal benefit.

Maintaining competency in your field of operation and agreeing to carry out only actions that you can reasonably complete given your competence, skills and knowledge.

Informing relevant parties of your operations and their results, which includes disclosing every single fact about the operation that might distort the report and its results if undisclosed

Supporting professionally teaching stakeholders to enhance their understanding of management and governance of organisation IS and IT, including audit, security, risk management and control
Also Read: Is the CISA Worth It?
How Much Does a CISA Certification Cost?
The exam fees for a CISA certification depend on the standing membership at the exam registration time. Members of ISACA pay only $575 for the exam, while people that aren't members need to pay $760.
The overall cost of training for CISA varies based on individual candidates' work experience and domain knowledge. Candidates who meet the minimum experience and practical knowledge criteria could opt for instructor-led online courses to prepare for the exam. On the other hand, more experienced candidates can use ISACA's self-paced option for exam preparation.
Another area where costs are involved is training resources or study material. The CISA Review Manual is the official publication hand-selected by ISACA to prepare aspirants for their CISA exam. For the online version or even the print, this online or physical option will cost about $110.