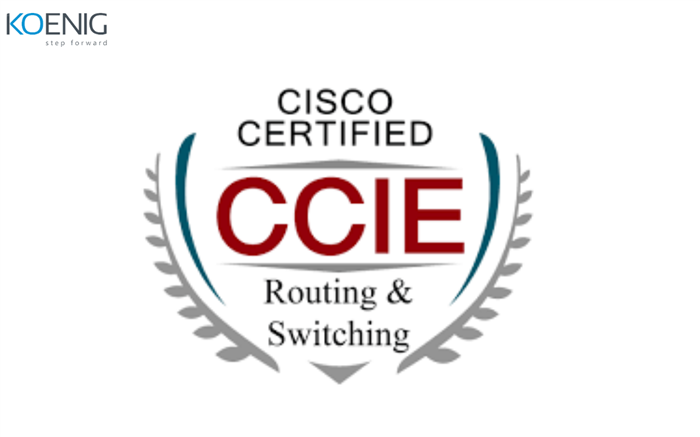 Cisco Certified Internetwork Expert certification is in high demand these days. The CCIE credential certifies the expert-level skills required of network engineers to plan, monitor, operate, prepare, and troubleshoot complex, converged network infrastructure. Professionals who achieve CCIE certification have demonstrated expert network engineering skills and mastery of products and solutions.
Salary Drawn by CCIEs in India
The salary of a network engineer in India starts from INR 2-3 lakhs for a non certified beginner and can go up to INR 4-6 lakhs per annum for CCIE certified professionals, varying from one company to the other. Experienced CCIE certified professionals draw up to INR 12-25 lakhs per annum depending upon skills and job roles.
Audience for CCIE
CCIE certification is best suited for Voice Managers, Video Managers, and Unified Communication Architects who are accountable for the developing, managing and troubleshooting multifaceted Unified Communications.
Objectives of CCIE Certification Training
CCIE certification allows network professionals to:
Manage the implementation of customer network projects, from both technical and communication aspects.
Review network design and other risks during course of projects.
Provide technical consulting, network implementation and device configuration for Cisco products and services at customer locations and perform advanced-level troubleshooting.
Serve as a liaison to vendors and/or third-party providers as assigned.
Provide on-site and remote technical assistance to other resources and to customers.
Provide mentoring to other operations resources, and act in a lead technical capacity as directed.
ALSO READ: Highest Paying Microsoft Certifications in 2021
Benefits of CCIE
Highly respected certification
Expert and experience level
A good hike in the salary
Job advancements & better job opportunities
Koenig Solutions, #1 Offshore IT Training organization, with centers in India & Dubai, offers CCIE lab training with certification to interested individuals and corporate clients. Koenig is an Authorized Cisco Partner and has recently won the Cisco Learning Partner of the Year 2015 Award for APJC Region. Apart from Cisco, Koenig is also an authorized partner of more than 30 IT vendors including Microsoft, Oracle, VMware, Adobe, SAP, Salesforce, among others.