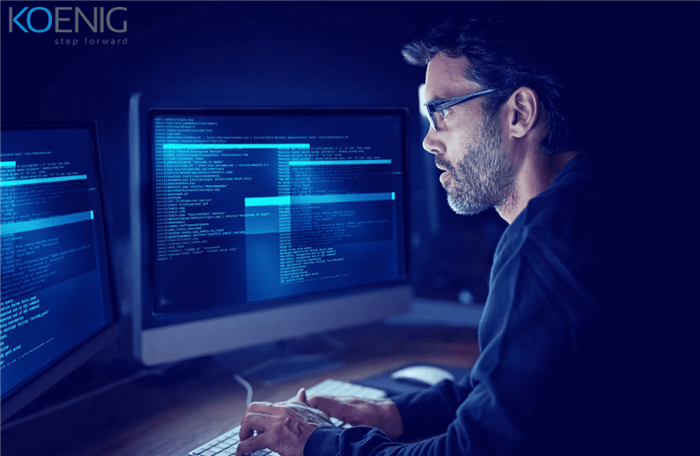 Overview
Hacking as a career seems dodgy! But that's what the IT trends say. Richard Stiennon mentions: "Spending on IT security is poised to grow tenfold in ten years. All organizations from small to huge are these days spending on the IT security measures thereby increasing the IT security vendors exponentially. India needs a minimum of 77,000 ethical hackers but currently India is producing only 15,000 per year as observed by Nasscom.
Although hacking is a cybercrime but ethical hacking is a process of checking the security measures of a company to make it fully penetration-proof. An ethical hacker is a legally appointed IT professional by an organization who penetrates the IT security of the company to analyze the opted IT measures thereby resolving any security issues. Ethical hackers are also referred to as "white hat hackers" and are skilled in networking algorithms and proficient in IT security measures.
What is Ethical Hacking?
Ethical hacking refers to the process of hacking into a system, software or a database of an organization with the intent to identify loopholes that can be abused by malicious hackers. The hacking process is sometimes carried out secretly without notifying the concerned authorities to expose security loopholes but in most scenarios, it is done with prior permission from the organization's deciding authorities.
When an ethical hacker gets to work, they use a couple of strategies to find security vulnerabilities, find loopholes from where malicious hackers can gain access and suggest productive measures to safeguard against an attack.
These days companies hire an ethical hacker before an issue occurs to ensure that malicious hacking attempts are either stopped and unable to cause the harm they intend to. An attack is identified and hackers work to remove the threat to security and work to create innovative solutions that are feasible against the creativity of hacker.
Who Should be an Ethical Hacker?
An ethical hacker should have completed ethical hacking training as it is considered a necessary credential by all major brands around the globe. The individual should have a strong passion for technology and the urge to safeguard crucial data from dark web hackers who are prowling the web with the intent to harm and disrupt.
In the digital world where everything is connected to the internet, top companies are always looking for individuals who have completed a certified course in ethical hacking. When you complete the training, it will impart in-depth knowledge on lots of things including backdoor issues, trojans, spyware, ransomware and how to proactively counter them.
Educational institutions, medical institutions, banks, financial firms, renowned brands and IT companies are the major targets for hackers. An ethical hacker is responsible for defending such attacks and safeguarding these sectors against illegal hackers. They should also have a better understanding of firewalls, wireless hacking, IoT and all other relevant fields so as to effectively defend an IT system when an attack occurs.
Also Read: What is CEH Certification?
How to Become an Ethical Hacker
To become an ethical hacker, one should be good with the networking algorithms and must posses the knowledge of certain programming languages such as C, C++, Perl, Python, Ruby, Microsoft .NET and PHP. The following certifications needs to be achieved to be a Certified Ethical Hacker:
Certified Ethical Hacker (CEH)

GIAC (Global Information Assurance Certification) Penetration Tester (GPEN)

Offensive Security Certified Professional (OSCP)
Career Opportunities as Ethical Hacker
As a white hat hacker, one can opt to be:
Security Analyst

Certified Ethical Hacker (CEH)

Information Security Analyst

Ethical Hacker

Security Consultant, (Computing / Networking / Information Technology)



Also Read: Best Ethical Hacking Course
How Much Money Do Ethical Hackers Make?
Ethical hacking is the most promising career these days and a survey shows that the average salary of a certified ethical hacker India ranges from Rs. 119,846 to Rs. 1,080,000 as shown in the figure below.
Where To Go for CEH Training?
A lot many training institutions are indulged in imparting training and certifications for Ethical Hacking. Certified Ethical Hacking trainings is provided by EC Council in the industry and can be achieved from an accredited training center of EC Council.
KOENIG SOLUTIONS PVT. LTD. is a renowned name in CEH certification. Partnered with EC Council for CEH certified training and other Ethical hacking training, KOENIG SOLUTIONS provides a cutting edge to the IT professionals seeking career in ethical hacking. Aspirants can register for a variety of IT security trainings in KOENIG including penetration testing, Forensic investigation, ECSA, CEH etc.