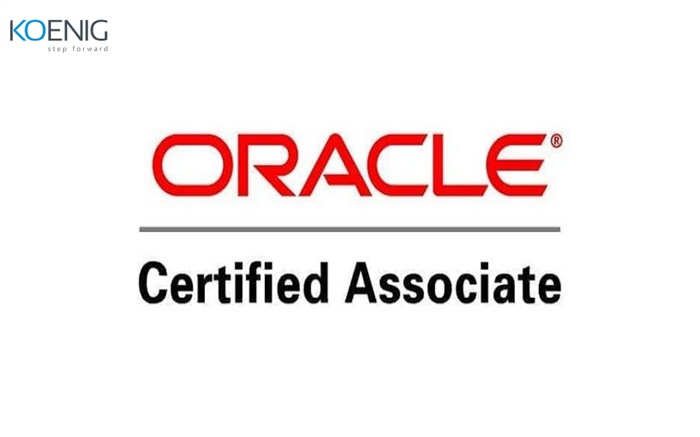 OCP or Oracle certification programs are popular because of the widespread use of Oracle software, products, and services. The certification programs are created by Oracle itself and provide candidates knowledge and skills related to the use of Oracle offerings. Oracle certification holders are employed by MNCs, Fortune 500 companies and other private and public sector organizations, and provide for a very lucrative and rewarding career in the field of IT or Information Technology, database management, big data, cloud and related segments.
Oracle certifications are today offered in 9 different technological segments including Database, Application, Java and Middleware, Systems, Oracle Cloud, Operating Systems, Enterprise Management and Virtualization. The Oracle database certifications are immensely popular because of their real-world implications and use. These certifications are offered at many different levels and set you on a lucrative path of career development. Some levels at which the Oracle database certifications are offered by Oracle include:
Oracle Certified Associate Certification: The basic level course teaches a candidate introductory skills in database management and administration.
Oracle Certified Professional Certification: These professionals can manage the large databases and also develop applications that are immensely useful towards business operations.
Oracle Certified Master Certification: this certification enables the candidate to critically examine and handle the complex database systems and the applications that are associated with them.
Oracle Certified Expert Certification: This certification shows that you have expert skills and knowledge in the various domains, technologies and database architecture.
Benefits of Oracle Certification for the Candidates
Oracle certification in fields like Oracle DBA course and others provide multiple benefits to those holding them. Some of these include:
Increase in salary or earning
Better credibility
Higher promotion prospects
Better employability chances
Improvement in skills and expertise
A better and deep understanding of the technology stack
A standard certification that can only be achieved by passing a standardized test. Oracle certifications have high credibility and reliability and are a mark of genuineness.
ALSO READ: Complete Guide for Oracle Certification
Benefits of Oracle Certification for the Employing Organization
The employers also get a multitude of benefits by hiring a candidate that possesses an Oracle DBA or any other Oracle certification. Some of these include:
Better retention rate
Better performance at the job
Greater job satisfaction
Higher and qualitatively improved productivity
Better credibility with the company clients and increase in value in the Marketplace
Work Opportunities for Oracle Certified
The Oracle work opportunities are omnipresent as Oracle systems and services are the backbones of thousands of organizations in the world.
1. Database Administrator
The Oracle database administrators find employment in hospitals, IT companies, financial organizations, management consulting firms, central and state government organisations and PSUs, Universities, colleges and other academic institutions, firms in the information technology segment and in other industrial segments as well. These professionals are responsible for the various security issues that relate to the Oracle databases and are also responsible for maintaining, running and administering them on a day-to-day basis.
You May Also Like: Top Oracle Certifications To Help Your IT Career
2. Oracle Application Developer
These IT professionals work as database analysts, computer programmers, and administrators for Oracle systems and networks, and also get employment as computer programmers, and web developers and administrators. They can design new applications and can also check the security of the systems, networks, and applications. They may also be responsible for developing and maintaining the database systems and may have tasks related to storage functions as well.
The highly scalable, enterprise class and high-end Oracle products are valuable for both large and medium size organisations. Most of Oracle products have a high cost. VirtualBox, MySQL and Oracle Linux are a few exceptions and these cost low. The Oracle products are critical for many businesses, and they pay more to have that competitive edge and to have faster and robust processes. Oracle DBA related job openings are always there and the Oracle database certification holders get a higher salary than those having the other RDBMS or relational-database management certifications. An IT professional who has never worked with Oracle database or as Oracle application developer will find it notoriously difficult to give the best possible results to the hiring organisation. An Oracle certification helps you land in a beginner's job position easily while it also provides you all the expertise that you need to handle the job responsibilities.
Apart from database and applications, there are many more technological pillars in which Oracle certifications can be obtained. Leading online education service providers help you achieve Oracle certification from the comforts of your home itself. Here you can easily attain hands-on Oracle DBA training in real-world projects, get trained by expert instructors and also have 24/7 access to all learning materials and resources that can make you an Oracle expert.