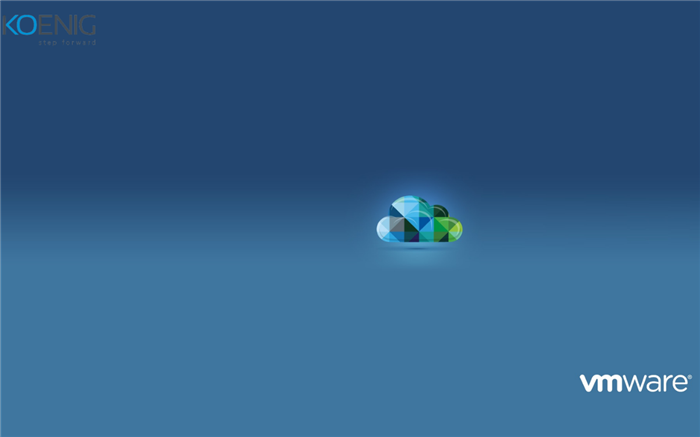 IT has been made simple with VMware Technology because of faster deployment of workload, increased availability, automated operations, etc. This article presents an overview of the path for professionals who are looking to become VMware certified.
Introduction to VMware
VMware (Virtual Machine Software) develops virtualization software. The software is used to create an abstraction layer over computer hardware. This allows the computer's hardware elements, such as memory, processors, and storage, to be divided into multiple virtual computers, generally referred to as virtual machines. Each virtual machine behaves like an independent computer and runs on its Operating System even though it runs on the underlying computer hardware's portion. More efficient utilization of computer hardware and better return on an organization's hardware investment is enabled by virtualization. With VMware, private and public cloud providers can serve more users without changing their existing physical computer hardware.
How many VMware certifications are there?
VMware certifications validate the knowledge and skills needed for the effective installation, deployment, and management of VMware's solutions and products. The key virtualization areas are:
Data Center Virtualization

Desktop Virtualization and mobility

Cloud automation and management

Network virtualization

Digital Workspace

Digital Business Transformation
Similar Post : Benefits of Cloud Computing
There are four certification levels offered for each category which are as follows:
VCA: VMware Certified Associate - An entry-level certification for IT professionals who take decisions regarding VMware solutions
VCP: VMware Certified Professional - The certification caters to the professionals involved in the configuration, installation, optimization, and management of VMware Solutions
VCAP: VMware Certified Advanced Professional - An advanced level certification for professionals involved in building, designing, management, and optimization of VMware solutions
VCDX: VMware Certified Design Expert - The highest certification level for IT professionals involved with VMware systems.
Top VMware certifications
The top VMware certification depends on the designation and job role of the IT professional. Here are a few of them:
1.

VCP- DCV 2019: VMware Certified Professional - Data Center Virtualization 2019
It is a highly popular certification that recognizes the skills to implement and manage vSphere. For Non-VCP holders, candidates are required to have vSphere 6.7 experience and are needed to pass a VCP-DCP exam and a vSphere Foundations Exam. Other requirements depend on valid VMware certifications.
2.

VMware vSphere: Install, Configure, Manage
A certification for System administrators and engineers that gives a detailed overview of configuring, installing, and managing VMware vSphere 6.7 which comprises vCenter Server 6.7 and VMware ESXi 6.7.
3.

VMware NSX ICM 6.4
VMware NSX is a part of a software- defined data center. The certification is for experienced network or system administrators that deal with gateway services and NSX environment.
4.

VMware Horizon Training
The training is for technical personnel working in IT who needs to validate their VMware Horizon 7's installation, configuration and management skills.
5.

VMware Desktop and Mobility Certifications
This certification is one of the four pillars of the company's Master Services Competencies. The VMware VDI is one of the leading virtual desktop platforms.
6.

VCP Certifications for Cloud Management and Automation
It is one of the most important Master Services Competencies. The certifications are designed to increase installation, configuration and optimization skills related to VMware vRealize.
Benefits of VMware Certification
As per VMware Learning Zone, up to 97% believed that the certification improved job productivity, enhanced their credibility, improved career aspects, and improved their earning capacity as the average pay scale ranges from Rs. 992,006 for a technical consultant to Rs. 20,00,00 for an IT consultant With a VMware Certification:
Your knowledge and technical skills are recognized globally

You get the VMware Digital Badge

The certification is a plus to your resume and enhances career advancement opportunities

You become a member of the VExpert community
Requirements for VMware Certified Professional Certification
The VMware Certified Professional Certification is for :
System Engineers

System Administrators

Verification Engineers

Developers

Testers

Service Providers

Network operators
There are five VCP certifications offered by VMware in Network Virtualization, Cloud Management and Automation, Desktop and Mobility, Digital Workspace, and Data Center Virtualization.
The most popular certification is VCP6-DCV, with more than 100,000 professionals certified. The required exam for earning this certification is Professional vSphere 6.7 (2V0-21.19) or Data Center Virtualization (2V0-622). There are some certification based requirements to earn the VCP-2020:
1.

The test-takers who don't have any other VCP certifications must attend one of the nine VMware vSphere training courses by VMware. Koenig is an undefeated expert in Virtualization powered by VMware Certifications and offers all of the nine training courses.
2.

If the test takers hold a VCP, then the requirements differ for each certification and track.
VMware Certifications Roadmap Overview
Here is the VMware Certifications Roadmap if you hold no VCP certification:
Step 1 - Choose the certification track- This required gaining experience of vSphere such as vSphere 6.7
Step 2 - You are required to attend one of the mandatory training to achieve VMware Certification. For the Data Center Virtualization track, attend one of these courses:
Step 3 - Clear the online foundation exam- You must pass one of the foundation exams as per the track. For a VCP-DCV, the exams are:
vSphere 6.5 Foundations

VMware vSphere 6.7 Foundations Exam

vSphere 6 Foundations
Step 4 - Clear the VCP exam- Finally, you must take up one of the professional exams such as:
Professional vSphere 6.7 Exam

VMware Certified Professional 6.5 - Data Center Virtualization exam
Holding a VMware Certification means you are in pace with the latest virtualization and cloud technologies. 2021 is the year to stay competitive in the job market by upgrading your skills. Apart from the benefit of education, earning a certification boosts your position, salary, and status. Invest in a VMware certification to have the foundation needed for leveraging virtualization technologies.