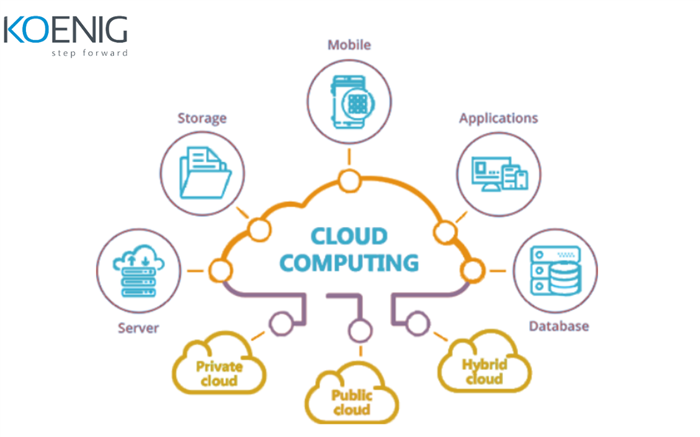 The hottest buzzword in the IT world – cloud computing , refers to a form of computing in which computational resources like CPU, RAM, bandwidth, disk space, etc are delivered over the internet. These resources are generated by an underlying network of physical servers stored in well-maintained data centres of the third party service providers. High level of flexibility, scalability and reliability at competitive prices are the primary benefits or distinguishing features of cloud computing. It also eliminates wastage of resources as it employs 'pay as you use' model where the end users are required to pay for only the resources they demand and consume.
Cloud computing has started to gain traction in recent times with organizations both large and small around the globe leveraging the power of cloud computing to achieve their business objectives and gain competitive advantage in the marketplace.
Certified Cloud Security Professional Certification—its Features and Benefits
The Certified Cloud Security Professional or CCSP is the result of an alliance between Cloud Security Alliance (CSA) and (ISC) ², the course which was created to supplement and utilize two existing certifications: (ISC) ²'s CSA's Certificate of Cloud Security Knowledge and Certified Infor mation Systems Security Professional
Also Read> What is Cloud Computing? A Beginner's Guide
Objective and Benefits of the Course
Cloud computing as mentioned above is reliable, scalable and cost effective. However, the services are delivered over a public network which makes it susceptible to a variety of external threats. Under such circumstances, understanding cloud computing information security risk and developing strategies to mitigate their effect is of prime importance. Modern organizations cannot afford to lose their business critical data and as such need competent professionals who have the knowledge and expertise to deal efficiently with any kind of threat.
ALSO Read: Highest Paying Cloud Certifications and Jobs for Year 2022
The Cloud Security (CCSP) course from Koenig Solutions aims to equip you will all necessary knowledge about the function of cloud computing, the loopholes in security which can be exploited, and how to plug them to ensure a safe and secure cloud environment. This certificate from this top level institute allows you to achieve the highest level of security expertise and help your organization leverage the full potential of cloud computing without any accompanying threat to data integrity.