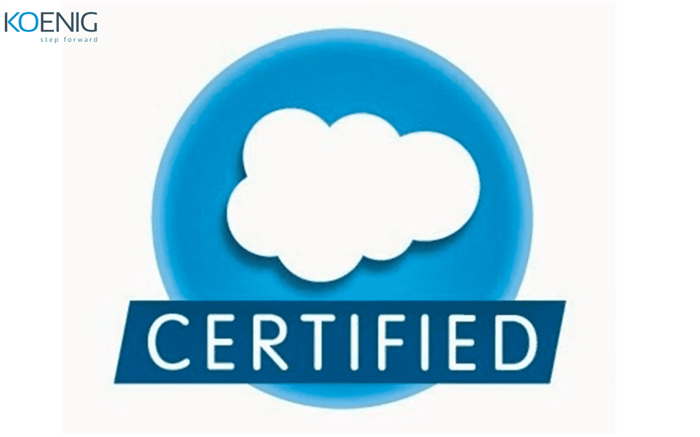 Cloud computing has become a valuable key skill today. It has opened up new possibilities when it comes to file storage, security, communication and other resources. With organisations around the world shifting their services and solutions to the cloud, the demand for certified cloud professionals has soared.
Almost any cloud certification can take your career to the next level. Getting certified with a top cloud certification can open new paths for professionals when it comes to job opportunities, better employers and higher remuneration.
Top Paying Cloud Certifications 2023

Role-based certifications have grown in popularity within the IT sector over the past few years. There is a growing demand for cloud professionals and while the remuneration is high, the role is challenging. Business enterprises are looking for professionals with relevant domain experience and the skillset for handling cloud applications at an organisational level.
IT certifications, in general, have been created with the aim of educating, training and validating IT professionals with technical skills that meet the industry standards. These certifications give them the credibility needed for implementing solutions for particular domains in real-time.
As a cloud professional, you stand to increase your knowledge and visibility in the job market. Employers have proof of your skills and can match them to a particular role very easily. A certification helps you to grow in your current role by enhancing your practical and technical skills.
Once you attain a certification that is relevant to your career path, you can expect to see quicker growth, more opportunities and higher compensation. While skills are important, a higher salary is also a factor that makes a difference for IT professionals. One key advantage of certifications is that they keep you updated on the technology that is trending and keeps you ahead of your peers.
You May Also Like: What Is Cloud Architect?
Demand for Cloud Computing Skills:
The demand for role-based cloud skills continues to grow. According to a State of Cloud report, 82% of employers reported that a cloud certification on a resume made applicants more likely to get hired. Similarly, a report by CBRE in 2020 said that the demand for cloud skills increased at a 12% year on year rate with the typical turnover coming to 42%. This is a higher rate than the average growth rate of all other technical skill sets in the US, indicating that there is a higher demand for cloud skills today than ever before.
Payment Opportunities with Cloud Roles:

The pay scale for cloud jobs can vary to a great extent, depending on location, experience and other factors.
Cloud professionals at IT firms like Google, Amazon and Microsoft earn as much as $180,000 per annum. According to Indeed.com, cloud engineers are given a base salary of approximately $117,000 in the US. Meanwhile, CBRE reports indicate that cloud computing professionals earn about $153,000 on average. And if data from Global Knowledge is to be believed, an average cloud professional earns about $160,000 per annum. Despite such high remuneration, IT firms are having a hard time finding qualified and certified candidates for existing cloud-based job roles.
A cloud architect earns a higher remuneration than all other cloud professionals. ZipRecruiter released data that showed that their salaries go as high as $210,000 per annum.
But which certifications will help you earn these packages? Let's take a look at the top cloud certifications in 2023.
Highest Paying Cloud Certifications 2023
If you are looking to get a highest paying cloud certification in 2022-23 but aren't sure which one to choose, you've come to the right place. In this article, you will learn about the highest paying best Cloud Certifications, which will help you to develop your career in the Cloud Computing profession.
Let us discuss each of them one by one moving ahead.
1. Google Certified Professional Cloud Architect:
This certification is offered by GCP (Google Cloud Platform). It is a professional-level cloud credential that was introduced in 2017 and continues to be one of the highest-paying cloud certifications. It aids cloud professionals in designing, developing and managing solutions that are secure, robust, scalable, dynamic and highly available so that business goals can be met on GCP. It gives an average salary of $140,000, making the Google Certified Professional Cloud Architect certification one of the highest paying credentials today.
2. AWS Certified Solutions Architect - Professional:
The AWS Solutions Architect credential is among the most highly-valued and challenging credentials available today. It is a professional-level credential with a professional difficulty level to the exam. AWS or Amazon Web Services is an Amazon subsidiary offering cloud products and solutions for enterprises. This credential gives you the validation and credibility for incorporating the technical skills necessary for meeting business needs with the help of AWS solutions. If you have attained the AWS Certified Solutions Architect - Associate certification, preparing for this credential becomes easier. The average salary with this credential is $135,000 per annum.
3. Microsoft Certified: Azure Solutions Architect - Expert:
This is an advanced-level credential. You can earn the Azure Solutions Architect certification once you have cleared the AZ-303 and AZ-304 exams. The estimated average salary after earning this certification is an average of $135,000 per annum.
4. Salesforce Certified Technical Architect:
Salesforce is one of the leading providers of SaaS (software-as-a-service) at an organisation level. The Technical Architect credential is advanced in its capabilities and certification exam as it helps professionals in implementing end-to-end cloud solutions on its platform. With this credential, you can earn an average of $131,000 per annum.
5. Azure Fundamentals by Microsoft:
The Azure Fundamentals certification offers a wide range of opportunities for IT professionals who are just entering the world of Cloud solutions. This certification covers all basic and essential concepts relating to cloud solutions that are presently available. It pays one of the highest salaries, averaging out at $126,000 per annum.
6. AWS Certified DevOps Engineer - Professional:
This is another professional AWS certification that helps develop the DevOps skills that are needed in an AWS environment. It is a unique credential and hones specific skills that are exclusively needed by DevOps apps. The average salary this certification pays is about $123,000 per annum.
7. AWS Certified Solutions Architect - Associate:
This certification validates a candidate's expertise and gives them a certification that matches the industry standard. The Certified Solutions Architect (Associate) is a credential that AWS categorises as an associate-level certification based on the skills and expertise it offers. This certification is ideal for candidates who meet all the prerequisites for this certification. The average salary for this credential is $114,000 per annum.
8. AWS Certified Cloud Practitioner - Foundational:
The Cloud Practitioner credential is an entry-level certification that was designed with the objective of providing candidates with an overview of the AWS ecosystem. This is among the most well-known cloud certifications, with one of the highest adoption rates by cloud professionals. This certification can get you an average payout of $113,000 per annum on an average.
Also Read: How To Prepare For The AWS Cloud Practitioner (CLF-C01) Exam?
9. AWS Certified Developer - Associate:
This is the right credential for developers who have the skills to build and develop apps using AWS solutions. It is an associate-level credential that has been a priority for all developers working in the cloud domain. With the growing demand for developers for AWS, the average salary of AWS developers with this credential is $102,000 per annum.
10. Azure Administrator Associate:
This is one of the highest-paying certifications that Microsoft offers. The Azure Administrator Associate credential is recognised and valued across the international cloud domain, paying an average of $101,000 per annum.
Earning any of these credentials makes you an asset to your organisation. Take your career to the next level and enroll to get certified today.
Which Cloud Certification is Best for Beginners in 2023?
With organizations worldwide adopting the cloud, the demand for cloud professionals is also growing. If you also want to join the industry, here are the best cloud certifications for beginners.
Amazon Web Services (AWS) Certified Cloud Practitioner: This is a foundational level certification that will make you familiar with AWS Cloud concepts, services, core AWS services, and terminology. People with no prior knowledge of the cloud or from non-technical backgrounds can take this certification.

Microsoft Certified Azure Fundamentals: If you'd like to make your career in Microsoft Azure, which has the second largest share in the cloud market, you can get the Azure Fundamentals certification. It covers the basics of cloud computing, Azure solutions, and core Azure services. This is also one of the highest paying cloud certifications.

Google Associate Cloud Engineer: This certification covers skills like setting up a cloud solution environment, deploying applications, and monitoring operations, among others. While there are no prerequisites, it is recommended to have more than six months of experience with Google Cloud.