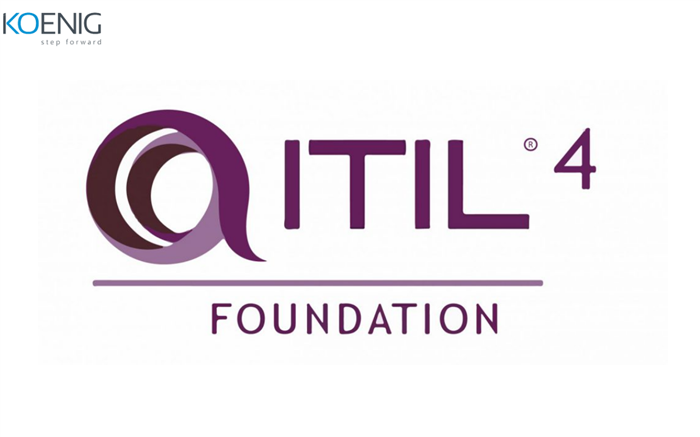 What is ITIL?
ITIL (IT Infrastructure Library framework) is designed for the standardization of all IT service management and its related operations which include services such as selection, planning, creation, delivery, support, and analysis. ITIL management allows the collection of data, its analysis and description, by following reliable methodologies to access and assess them. It is world's most widely used IT service management framework to achieve predictable service levels and to improve efficiency.
ITIL Certifications Overview and Credit System
As data assets are growing exponentially, it is becoming a full-fledged requirement of the industry to hire and train experts in the field of data mining, and analysis. It is here that ITIL Certifications are becoming a mandatory course for professionals interested in establishing themselves as data scientists or data analysts. Passing an ITIL certification exam implies that you can apply the ITIL's extensible knowledge in the management of IT service companies, regardless of their size.
Overview of the ITIL Certifications
The certification is a 3-day test which has four levels of certification:
ITIL Foundation level certification which focuses on the terminology and methodology of the ITIL service support and service delivery (2 credits),
ITIL Intermediate level certification contains multiple optional education modules, out of which you can choose two modules, keeping service lifecycle module mandatory with one additional module (15 credits),
ITIL Expert Level certificate check the knowledge and skills related to entire ITIL (22 credits) and
ITIL Professional Level certification involves planning, management and operations with the complete practical knowledge of IT service management (No extra credits but at least 5 years of IT Domain work experience).
*The credits are added at each level. So, previous credits are counted at next levels.
Cost of ITIL Certification
The cost of ITIL program is different for different levels and institutions. It also depends on the number of days of a training program. Generally, the cost lies between US $200 to US $1000, which varies with the duration of the training program. The duration of ITIL Training program is 2 to 7 days.
Here is the approximate cost for each level, but remember it may vary from institute to institute depending on the skill levels of their teachers, their teaching methodologies, etc.
The Prices for ITIL Certification Course or exam may change with time.
Who will benefit from an ITIL® Certification?
ITIL® Certification Benefits for Individuals
Putting ITIL on your task list is beneficial if you want to set a benchmark in applying the IT service management model to your practical IT related tasks. It is a good addition to the personal resume. A professional with the ITIL course and certification proves of their command on the use of the ITIL platform.
ITIL® Certification Benefits for Organizations
ITIL is a robust framework for every IT operation. From the identification to planning, development, delivery and support, it can be applied to achieve the improved process structures. It can enhance the quality of work of your IT managers, consultants, directors, business analysts or any such personnel by providing them with a competitive edge to rule the market with best IT practices.
ITIL is a vast Library of the IT management information from the world's largest organization. Joining an ITIL course will provide IT professionals with the comprehensive and agile tools to operate and manage the IT management processes and best methodologies.