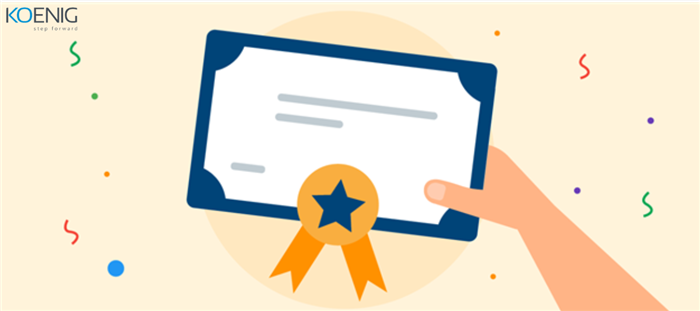 ITIL, short for the Information Technology Infrastructure Library, refers to today's leading IT service delivery management framework.
ITIL has defined a lifecycle model for services that assigns specific activities and processes to design, developing, delivering, and supporting IT services. The latest version of ITIL is called ITIL V4.
In the context of ITIL, an IT service refers to any IT activity that involves delivering business value to the end-users, customers and stakeholders of a company.
Corporate websites and centralised email, server and network administration, and other back-end IT processes can be taken as IT services examples.
Companies adopt the ITIL service framework to ensure their solutions and services are being delivered in line with well-defined, consistent processes that align with the industry's best practices.
There are several benefits that ITIL offers businesses, which includes a reduction in the cost of service deployment and development, better customer satisfaction, higher productivity through IT personnel, better metrics of management, improved quality and greater business agility in a dynamic global market.
ITIL Certification Path
Axelos took over ownership of ITIL in July 2013. It is now responsible for maintaining the ITIL framework along with accrediting training institutes and examination centres. Many ITIL ATOs (Accredited Training Organisations) help train professionals to work with ITIL solutions.
There are 5 levels of certification offered under ITIL.
Foundation
Practitioner
Intermediate
Expert
Master
One thing you should know is that ITIL goes by a system of credits from Foundation to Expert. Every certification level earns you a specific number of credits that accumulate over time. Candidates require 22 credits in total to apply for the Expert level certification for ITIL.
ITIL 4 Certification Path
The ITIL 4 certification path is a lot like the ITIL V3 scheme before it.
However, it has been streamlined to branch into two certification paths, offering a total of seven modules for both certifications combined. You will start at the Foundation level and move up to either the Strategic Leader (SL) certification path or the Managing Professional (MP) path.
Candidates can choose to stop at this level or complete both paths. In the latter situation, you will find yourself eligible to apply for the ITIL Master certification.
ITIL Foundation Level
Whichever certification you are looking to achieve, the ITIL Foundation-level module is the first step you need to overcome. This is the introductory certification exam that encompasses the fundamental principles and concepts of ITIL 4.
Designed for entry-level applicants, this module has been designed to teach junior candidates ITIL 4 basics and certify that advanced certification-holders are adept in the core concepts of the tech framework as they progress along their certification paths.
The Foundation course for ITIL requires a classroom training session that extends to 2.5 days. Once this course is complete, you will have to clear an exam that consists of 40 MCQs by getting 26 answers right.
ITIL MP (Managing Professional)
The Managing Professional certification has been designed for IT professionals who handle technology as well as digital teams within an organisation. ITIL MP covers all the technical and practical skills required to run IT projects, workflows and teams.
There is a list of modules you need to study to clear the certification exam. These are as follows:
ITIL Specialist Create Deliver and Support: This module teaches candidates about the core techniques for service management as well as the methods for service quality and service performance and improvement. This is designed for ITSM professionals responsible for end-to-end IT product and service delivery.
ITIL Specialist Drive Stakeholder Value: The second module encompasses interactions and engagement between customers, suppliers, partners, users, and service providers. It covers SLA design, communication, multi-supplier management, CX and UX design, customer journey mapping and relationship management.
ITIL Specialist High-Velocity IT: This module teaches candidates all they need to know about integrating methodologies like Agile and Lean, with technical skills like automation, automation testing and cloud to ensure faster delivery of services and products.
ITIL Strategist Direct Plan and Improve: The final module encompasses the practical skills required to improve and learn IT enterprise with an effective strategic route.
ITIL SL (Strategic Leader)
The ITIL Strategic Leader certification is not just for IT operations but extends to all digitally-enabled services within an organisation.
This certification is focused on the different ways in which IT informs and influences business strategy within an organisation. For candidates to earn the ITIL SL credential, there are two modules that candidates need to clear.
ITIL Strategist Direct Plan and Improve - This module is the same one present in the Managing Professional certification. It covers the skills required to learn and improve an IT organisation.
ITIL Leader Digital and IT Strategy - The second module under the ITIL SL certification teaches candidates the skills required to align IT and business strategy and handle disruptive technologies.
ITIL Master Level
Once you have completed all the required modules for the SL and MP certification paths, you will have enough credits for your ITIL Master level certification. To earn this credential, you need a minimum of five years of experience in the IT service management domain, particularly in management, leadership or a higher advisory level.
The ITIL Master credential needs to have a strong background in ITSM as well as hands-on experience with ITIL. This certification module tests candidates on a situation that you choose to customise your study material to your work experience.
ITIL Certification Cost
ITIL V3 and ITIL 4 have registration fees for their certification exams, which vary from place to place. This fee falls anywhere between $150 to $500. You can prepare for the ITIL examinations through self-study, but official coursework is highly recommended.
The fee for classes also varies depending on the institute and location and whether it was done online or in a classroom.
The training fee can cost between $500 for online courses to more than $1000 for intensive classroom learning experiences. The classroom learning experience often doesn't include the registration fee.
Reasons to Take ITIL Certification Training on Koenig
A wide range of training courses which includes both ITIL 4 and ITIL V3 certifications across levels.
Reliable ITIL training resources include updated ITIL course material, mock exams, case studies, templates, and frameworks.
ITIL expert trainers with experience in real-world environments and consulting who are prepared to help businesses and individuals better understand the best practices and concepts within ITIL.
Get trained by an AXELOS-certified partner with a wealth of experience in delivering ITIL courses globally.
Flexible time slots for daily learning means either 4-hour slots or 8-hour slots for daily training for ITIL 4 and V3 certifications.
Get the option to personalise your certification training in line with your team needs within the organisation.
Certification on completing the course, along with the necessary PDUs and CEUs for ITIL training.
A 'Guaranteed to Run' promise for your ITIL training sessions as well as an 'Exam Pass Assurance'.
Give your career the boost it needs and enrol in an ITIL training course today.