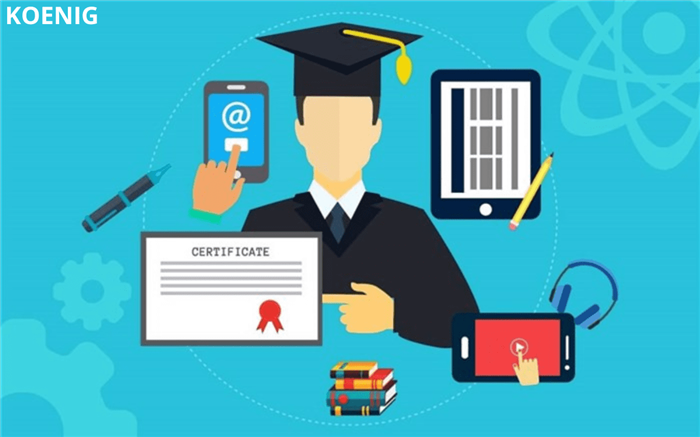 The CompTIA, based in Chicago, offers the CompTIA A+ certification (CompTIA). This article discusses a few reasons as to why is CompTIA A+ worth it? We also discuss the CompTIA A+ test cost, certification A+ and its benefits, A+ certified jobs, etc.
Reasons to get the CompTIA certification:
1. CompTIA A+ Paves the Way to a More Balanced Work-Life
Obtaining a
CompTIA A+ certification
in IT allows you to control your work-life balance. IT could give your life new meaning if you go from a stressful, physically demanding, or unsatisfactory job. Many IT jobs offer low-stress levels, a sense of accomplishment, opportunities to improve physical and mental health, and advancement opportunities. You'll also have enough time to maintain meaningful ties with friends and family.
2. You Become a Member of the CompTIA A+ Community
CompTIA A+ certification holders have developed a robust community from which you may learn, communicate, seek help, and contribute. Find your peers online through social media sites like Facebook, LinkedIn, and Reddit, or in-person through CompTIA's IT professional association, AITP, which you may join on a local and national level to advance your career.
Is CompTIA A+ worth it? Let's find out after reading the further points.
3. More than a million people have passed the CompTIA A+ exam.
When you earn your CompTIA A+ certification, you'll join a community of over 1 million IT professionals who have built their careers on it.
4. You Can Work From Anywhere With CompTIA A+
Many IT professionals today do not require individuals to work in an office or at a specific location. With CompTIA A+, you will be able to find jobs that allow you to work from anywhere, whether it's an employer's office or your own home.
5. CompTIA A+ Demonstrates Your Commitment to Your Career
Once you've earned your CompTIA A+ certification, you can easily renew it and refresh your knowledge through recertification. Staying on this road demonstrates your dedication to your profession and your determination to keep up with the latest advancements in the IT business.
6. The CompTIA A+ Certification is the Key to a Successful IT Career.
You grasp the cutting-edge principles of computer software and hardware if you are CompTIA A+ certified professional. From PCs to cell phones, you'll learn how to fix a wide range of devices. CompTIA A+ is a great place to start if you want to work in IT. It can help you acquire your first job and put you on the path to success.
Scope of a CompTIA A+ Certification:
With CompTIA A+ Certification, there are no limits to what you can achieve. Because the certification does not focus on vendor-specific software and hardware, you may concentrate on building your foundation of technical knowledge and becoming familiar with the technical terminology you'll need for your chosen career path. With CompTIA A+, the door to high-demand areas like cybersecurity and computer networking in any vendor environment is wide open.
Furthermore, A+ is ISO/ANSI accredited, which means that your A+ certification is recognised by businesses all around the world.
Is CompTIA A+ worth it? It's up to you to decide after going through the reasons you should give its exam.
CompTIA A+ Can Help You Get a Better Job
IT jobs are among the highest-paying in our day, and there are a plethora of them accessible, with new ones being developed on a daily basis. While gaining a job depends on a variety of circumstances, CompTIA A+ Certification is a well-respected and powerful credential that employers value, and it can help you land your first IT job. Maintaining your current path, obtaining new certifications, gaining experience, and obtaining an education can allow you to excel in your work and achieve your financial goals.
CompTIA A+ was developed by IT professionals.
A panel of IT industry specialists from many businesses and professions creates and updates the CompTIA A+ certification. When you earn your CompTIA A+ certification, you can rest assured that your knowledge meets the current industry standards for IT professionals. It signifies that individuals who live and breathe IT on the cutting edge of change every day are confident in their ability to complete the task.
CompTIA A+ is a foundational certification that prepares you for more advanced certifications.
Beginning your certification path with the fundamentals will help you prepare for more sophisticated and rigorous qualifications. You acquire abilities and have a better understanding of the credential process with Exam-Labs A Plus Certification 220-1001. Passing the requisite tests also increases your test-taking confidence. You will become accustomed to preparing for them and will be familiar with the procedure. There are numerous tools available to assist you in passing the A+ exams.
Is CompTIA A+ worth it? Let's find out.
The CompTIA A+ Certification Is an Important Achievement
In most circumstances, passing your CompTIA A+ tests necessitate instruction and study time. It may take multiple days or weeks to prepare for the two examinations that lead to a CompTIA A+ certification, depending on what you already know, how familiar you are with computer hardware and software, and how quickly you can pick up new information. When you earn your A+ certification, you'll have not just a valuable professional credential but also a certificate of completion and achievement to brag about.
The CompTIA A+ certification teaches you how to troubleshoot common problems.
You will be able to conduct first-line troubleshooting functions using the abilities you learned while studying for the required tests. Because the content comprises a wide range of operating systems, you'll be able to troubleshoot any OS faster than your non-certified peers. While taking your certification exams, you will also build abilities in addressing printer issues, which can come in helpful later in your work.
Is CompTIA A+ worth it? Given its benefits, it is.
CompTIA A+ is a certification that verifies your basic IT expertise.
The CompTIA A+ Certification Practice Test Questions include IT topics such as security, cloud computing, and data management. Passing them proves that you are familiar with the material and can answer questions about it. You should also be aware that the A+ exams are performance-based, meaning that candidates must exhibit a high degree of practical abilities while taking them. These abilities may be applied in real-world circumstances, which provides valuable experience.
Taking an A + certification course is beneficial to prepare for the exams. But is this
CompTIA certification
worth it?? After tallying all the reasons you should take it, we can conclude that it indeed is.
FAQs
1. A+ vs. network+; Which is better?
The CompTIA A+ certification is a good place to start if you're searching for an entry-level job in the IT business. This is largely for those who want to work in a help desk, service centre, or as a networking specialist and need troubleshooting skills.
2. Is A+ certification worth it?
You won't be able to get a senior position with the CompTIA A+ certification. It is, however, a fantastic opportunity to demonstrate your technological expertise. Learning the vendor-neutral fundamentals, for example, can help you gain a position in technical support or IT operations. So, yes, A+ certification is worth it.
3. How much does an A+ exam cost?
An A+ exam costs around USD 219.