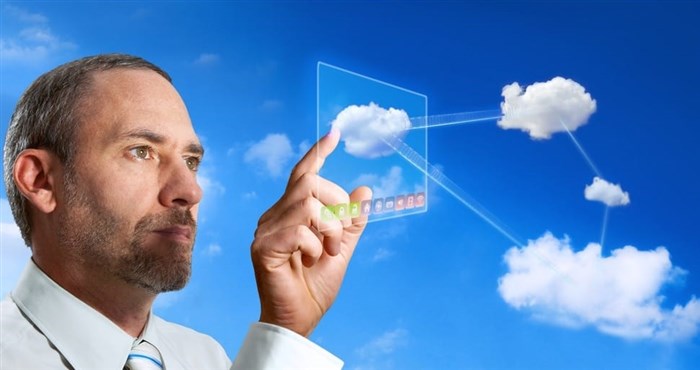 Businesses around the world are advancing along their digital transformation journey.
Data has become the most powerful asset today, and physical infrastructure is no longer the primary way to store and process information. Enterprises are rapidly shifting their offerings to the cloud,
Cloud platforms are not limited in the way that legacy systems are. All information and data points are quantified, stored securely and accessible regardless of geographical location.
The increased use and dependence of businesses on the cloud makes the role of a cloud architect more important now than ever before, with a rapid growth map for the years to come.
But what does a Cloud Architect do? Who is he? How can you become one? Let's answer these questions one by one.

What Exactly is a Cloud Architect?
Cloud architecture is the term used for all the parts needed for cloud computing, which consists of a back end platform, a front end platform, and cloud-based delivery.
When put together, these components build what is called cloud computing architecture. Cloud solution design has been built on a foundation of architectural methods and processes developed about two decades ago.
A Cloud Architect is the person who converts the technical needs of a project into design and architecture that guides the cloud project to the final outcome.
In many organisations, Cloud Architects are responsible for linking complex business problems with the right Cloud solutions. Members of the team other than the Cloud Architect include DevOps developers and engineers, who ensure that the right technologies are being developed and deployed.

What Does a Cloud Architect Do?
There are many tasks a Cloud Architect carries out through the course of the day. Some of these tasks are as follows:
Discussions on real-world business situations to identify new cloud technology opportunities.
Establishing best use practices for Cloud platforms within the organisation.
Supervising governance, standards and rules that the organisational cloud environment needs to stick to.
Estimation of budgets and costs for meetings and cloud infrastructure.
Planning for the mitigation of risks that can be identified through governance and security.
IT security for monitoring privacy and developing procedures for incident response.
Designing and implementing cloud infrastructure.
Each of these tasks is a huge responsibility and impacts almost every domain in the business organisation. It is what makes Cloud Architects so important to the functioning of an enterprise.
Skills That Cloud Architects Need:
Working knowledge of one or more operating systems, which include Unix, Ubuntu, Linux, Windows and Solaris. Past experience working as an architect or administrator in any operating system is helpful, but not mandatory.
You also need a strong understanding of networking. Knowledge of IP addresses, TCP/ IP DNS and HTTP is also important.
A good understanding of programming languages. This means working knowledge of any scripting or programming language. Again, it isn't mandatory but gives you an advantage.
Understanding the fundamental concepts of cloud security and how they work. Knowledge of some core concepts like firewalls is mandatory to pursue the Cloud Architect credential.
Getting Started:
If you do meet most of the requirements and understand what is expected from you as a Cloud Architect, you are ready to take the next step.
The Cloud Architecture certification you choose will depend on the platform you wish to work with. The 3 cloud platforms that dominate the market today are AWS, Google Cloud Platform and Microsoft Azure.
AWS:
The first AWS Cloud certification you need to get is the
AWS Certified Solutions Architect - Associate
. This credential validates a candidate's skills to design and deploy scalable, fault-tolerant and highly available systems across the AWS platform.
Microsoft Azure:
Microsoft Azure is one of the leading cloud platforms today. The Microsoft Azure Solutions Architect Certification tests your skills relating to compute, security and storage, which can help you design solutions for the Azure platform.
To get this certification, you need to clear two examinations - the AZ-300 and AZ-301. AZ-300 focuses on Azure technology implementation while AZ-301 focuses on design. Koenig offers training for both of these certifications, along with one-on-one sessions with industry experts.
Google Cloud Platform
Google offers the Professional Cloud Architect certification for candidates who are keen on leveraging Google Cloud and its technologies.
This certification training provides a strong understanding of Google Cloud Platform architecture and gives you the skills for designing, developing and managing solutions that are robust, scalable, dynamic, highly available and secure that help your business goals.
Cloud Architect Careers and Certifications
Besides the certifications mentioned above, there are many different certifications available if you wish to pursue a career in Cloud Architecture. Koenig not only trains you but also gives you mock tests, expert guidance and flexible study hours. Here are some of the certifications that you can choose from.
Microsoft Azure Architect Technologies
Microsoft Azure Architect Design
AWS Certified Developer - Associate
AWS Certified Solutions Architect
AWS Technical Essentials
Architecting with Google Cloud Platform
Microsoft Azure Technologies for AWS Architects
The Next Step After Getting Certified:
Getting a certification to become a Cloud Architect is only the first step in your career. Once you are certified, many more new job opportunities open up before you. The largest business enterprises in the world would have never existed or scaled up the way they did without using AWS, Google Cloud or Azure-certified Cloud Architects.
With millions of active customers, AWS offers flexibility, reliability and scalability in its solutions. Some large companies that use Big Data with AWS today are IBM, General Electric and Splunk. It also has multiple applications in medical companies, such as mapping patient genomes to find patterns and predict sicknesses.
Those who like travelling can work with online travel companies that map customer behaviour to find patterns and predict their interests to suggest travel destinations.
One of the biggest clients of AWS is the OTT platform Netflix. Netflix relies on AWS for fault-tolerant and highly available delivery of its media and film content on its platform.
Netflix has a large volume of customers and volatile usage patterns, which is why Netflix depends on the infrastructure AWS provides for quick scaling and storage and server deployment.
Microsoft Azure remains one of the fastest rising cloud providers in the market today. Its primary functions are to build, test, deploy and manage services and applications through data centers that Microsoft manages. Some clients that Azure works with are Apple, eBay, Xerox, Adobe, Samsung and NBC.
Google Cloud Platform is Google's cloud computing solution suite that uses the same infrastructure that Google relies on for its B2C products. Its biggest clients are PayPal, Target, Twitter and 20th Century Fox.
As a certified Google Cloud Platform Architect, you can work with any of these clients and more, which means a significant pay rise and doing what you are trained to do.
Cloud Architects play a pivotal role in the IT industry today. Becoming a certified Cloud architect opens up limitless new opportunities as businesses scale up to the cloud.
The exponential growth predicted for Cloud platforms and cloud professionals in the years to come makes it a lucrative credential. Not only do you keep up with the evolving IT industry and career paths, but you also are among the first to know about new technologies and trends that emerge in the domain of Cloud platforms.
Give your career a boost and enrol in a certification course today.