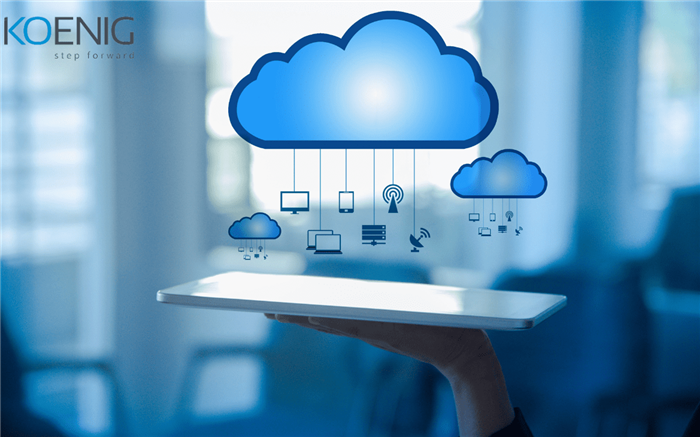 We are going into the next stage of the digital world. Everything is quantified and enterprises are moving towards cloud solutions. This makes the profile of cloud architects much more important now. But who exactly are cloud architects and what do they do?
We are going to explore the profile of cloud architects and understand what the role requires. We will also study the certification that helps you get your foot into the doors of the cloud architecture industry. Stay with us as we discuss the role.
Who is a Cloud Architect and what do they do?
Cloud Architects create architecture and design cloud services for enterprises. They collaborate with developers DevOps engineers and stakeholders of the company to convert the technical and market requirements of the product into cloud-based solutions.
Cloud Architecture is referred to components used for cloud computing services. It generally includes a front-end platform, back-end platform, cloud computing services such as AWS/ Azure, and a network that binds everything together.
The role of cloud Architects becomes essential in a way because they bridge the gaps between complex technical as well as business problems and convenient cloud-based solutions.
What does the Cloud Architects role require?
Cloud Computing has already established itself as one of the elemental roles in the Cloud servicing industry. If you are planning to start your professional journey in the field or looking for a switch into the role of cloud architects, you should go through the requisites that come with the role of Cloud Architects by choosing a cloud architect certification.
Cloud Computing
To start your career in cloud computing, you should have a basic understanding of Cloud Computing services and the concepts involved behind them. The depth of required understanding depends upon the seniority of the role. However, for freshers, knowledge of fundamental concepts and aptitude for problem-solving is enough for setting the foot inside the door.
Operating System
There are multiple Operating Systems available in the market, the leading ones being- Ubuntu, Linux, Unix, Solaris, and Windows. If you are to start your career in cloud architecture, knowledge of any one of the operating systems will be of your help.
Most cloud architects prefer Linux operating systems such as Ubuntu, and Red Hat. Prior experience of administrators or architects in any of the mentioned operating systems is required for roles of Cloud Architects in some organizations.
Networking
Since the cloud services do not involve any physical server ware, knowledge of networking is a must to start a career as a cloud architect. Aspirants to the role should have a sound understanding of TCP/IP, IP addresses, HTTP, DNS, and other concepts involved.
Programming Languages
Knowledge of Programming Languages is one of the essential skills required for the role of Cloud Architects. Languages such as Python and Java are the most popular Among cloud architects. Although the primary work of Cloud Architects involves building architecture and for cloud platforms, understanding programming languages helps a long way in reaching cloud solutions.
Security
With the rise in cloud-based service, the world has seen an increase in cyber threats as well. Over the years, security has become one of the key features of cloud solutions. No cloud-based solution is rolled out to the public without testing for security. Cloud Architects are expected to foolproof their cloud network design for any intrusion or threat online.
You May Also Like: Top 10 Cloud Certifications For 2021
How to become Cloud Architect?
To start at Cloud Architects, you should possess the aforementioned skills. You can learn about them through books or through the experience of working in the sector. Once you think you have the apt knowledge to kickstart your career, you should validate your skills with a certification program in any of the following cloud computing services.
AWS, Azure, and Google Cloud Platform are the leading cloud computing platforms in the market. They cover over 95% of the cloud-based services of the world. Cloud Architects should begin with getting their preliminary level certification in any one of these.
AWS
Amazon Web Services (AWS) is the cloud-based solution service provided by Amazon Inc. There are 4 levels of AWS certifications, with the first level as - Foundational Certification for beginners and freshers in the field. The AWS certification test validates candidates' skills in designing and deploying scalable, fault-proof, and easy-to-use cloud-based solutions on AWS platforms.
Microsoft Azure
Microsoft Azure is also one of the popular cloud-based services distributed by Microsoft. According to a recent survey, 53% of the Fortune 500 companies use Microsoft Azure services for their cloud-based solutions. Similar to AWS in their certification pattern,There are three levels of Azure certifications starting with MS Azure Fundamental Certificate.
Google Cloud Platform
Google Cloud Platform (GCP) is the cloud computing service offered by Google. GCP runs on the same infrastructure Google uses internally for its products such as Google Search, Gmail, Google Drive, and Youtube.
There are three levels of
GCP certification
in Google Cloud Platforms. It starts with an Associate Cloud Engineer. The test is available in English, Japanese and Spanish. The GCP-certified Architects have a sound understanding of cloud computing, data storage, data analytics, and machine learning.
What to do after you become Cloud Architect?
Possibilities for Cloud Architects are endless. Possessing a qualification in cloud computing opens up lots of opportunities, some of which you never hear off. Almost every leading company uses cloud computing services for better working. It is rightfully said that the big data companies couldn't have accomplished what they have without cloud computing playing its role for them.
Some of the leading companies that use AWS services are General Electric, IBM, Splunk, and the Weather company. Azure is entrusted by tech giants like Adobe, Apple iCloud, eBay, Travelocity, Samsung, Xerox, the NFL, and NBC. Companies like Target, PayPal, 20th Century Fox, and social media platform Twitter use Google Cloud Platform for their cloud computing services.
We are reiterating about the endless opportunities in cloud architecture because they are true, endless. Everything in the world is going digital, and enterprises that have not moved their business online are in the transition of doing the same. The profile of cloud architects makes that transition happen by designing clean, threat-proof, easy to use, easy to scale architecture and cloud networks.
Cloud Architects could find themselves working for a medical company involved in the research of genomes and RNA. Some could also find themselves working neck-deep for the National football league surrounded by celebrity players and sponsors. Even streaming leader Netflix hires hundreds if not thousands of cloud architects to service their consumers better.
Final Verdict
IIf you are confused about whether you should make that switch and start your career in a Cloud Architect role, take it from us and go ahead with your decision and it will not disappoint you. The role opens insurmountable opportunities in almost every industry. What makes the role of Cloud Architects such a lucrative role because it fits right in every enterprise irrespective of what product they market or what services they provide.
Before you start sifting through the open job roles on portals, you should educate yourself on the concepts mentioned above and obtain a fundamental certificate in AWS or Azure, or GCP.