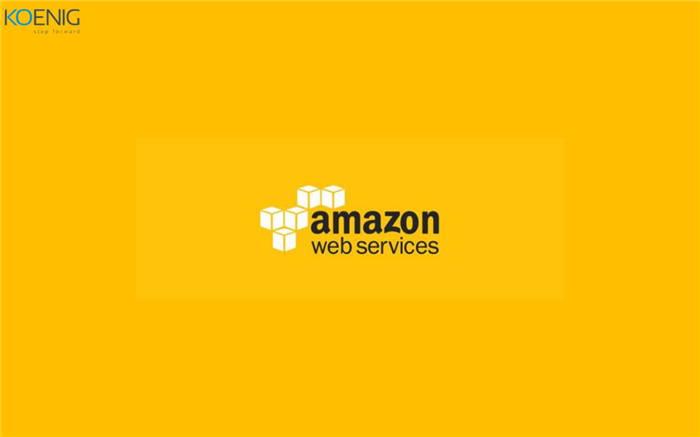 Technology has evolved exponentially during the past two years. With the whole world functioning remotely, with physical contact no longer an option, the IT industry is looking to capitalise on cloud computing. The advancement of remote data storage and accessibility in the cloud has made cloud computing the hottest technology trend of the year. Organisations regardless of scale are working towards transferring all their data and applications to and integrating legacy systems with cloud technology for higher efficiency and productivity.
As a result, the demand for skilled cloud computing professionals is increasing significantly. This demand is only set to grow as the applications of cloud computing diversify. As one of the leading cloud platforms in the world today, AWS has created the AWS certification path to help you gain all the skills you need for a successful career in cloud computing.
AWS Certifications:
Amazon Web Services (AWS) provides a wide range of certifications and diverse paths recognised across the global cloud computing industry. Each certification validates specific expertise and skills needed to work on Amazon Web Services.
Almost every AWS certification path provides training at three expertise levels. These are
Associate level
Professional level
Specialty level
An Associate level certification provides fundamental-level training to candidates. The professional level is designed for mid-level professionals, while the final specialty level provides training to experienced and advanced professionals.
Earning any AWS certification requires a candidate to clear a written exam. These exams are designed and governed by AWS to evaluate your skills and understanding of AWS services and demonstrate how you can use them to take on real-world challenges and business problems. They are based around common real-world customer problems encountered regularly.
Importance of AWS Certifications:
The AWS cloud platform combines over 100 cloud functions and services that can empower enterprises to compute and ensure database, application and storage security. Over the years, AWS has established itself as the market leader in cloud computing offerings. Its current market share is 33% in the global market according to Q4 statistics from 2019. Consequently, AWS Cloud certifications and specifically the fundamental and specialty level certifications are the most in-demand credentials in the cloud market today. Do you really need an AWS certification if you already have the skills? Which certification should you pursue? How much do they cost and how long do you need to train to earn them? These are just some of the questions you will get answers to as you read on.
Related: Highest Paying AWS Jobs You Can Get after an AWS Certification
Which AWS Certification Path Can You Choose?
Cloud Practitioner Learning Path:
This certification path is meant for those looking to validate their overall knowledge of AWS as a cloud service and all its functionalities. This path benefits several different roles and you should take it up if you are in a managerial, technical, purchasing, sales-driven or financial role.
Architect Learning Path:
This AWS certification path has been created for cloud solution design engineers, architects and any other professional interested in designing AWS systems and applications. It provides the technical skills necessary to complete the Architect Learning Path.
Developer Learning Path:
This path is meant for developers and teaches them about developing cloud applications using AWS. It also enables software developers to build several types of technical skills.
Operations Learning Path:
The Operations learning path is for System admins, SysOps administrators and other DevOps professionals. It helps them in creating repeatable deployments of AWS networks, systems and platform applications that can be automated.
Let's take a deeper look at each certification provided at various levels.
Also Read: The Value of an AWS Certification
AWS Certified Cloud Practitioner
If you have a fundamental understanding of how AWS cloud services work and what they can do, this certification can benefit you a lot. Before appearing for the qualifying exam, experts recommend that you should have industry experience of no less than six months in the cloud domain preferably with AWS. The qualifying exam mostly covers all the fundamental AWS cloud components, which include managing global infrastructure, all its basic principles, AWS value propositions, pricing structures and the fundamental compliance and security requirements.
1. Associate Level AWS Certifications:
The first-level that comes in the AWS Certification path is – Associate Level. There are three certifications that AWS offers at this level. Cloud professionals and aspiring cloud professionals can opt for the following credentials:
AWS Certified Solutions Architect: To earn this certification, you must showcase your skills in planning, overseeing and organising AWS implementations. In the qualifying exam, you will discuss topics and concepts related to infrastructure management. As a professional aspiring to earn this certification, you should familiarise yourself with concepts related to AWS utilisation data management, IT infrastructure engineering, structural standards and plans, utilisation measurement using project lifecycles and capacity optimisation, among others.
AWS Certified Developer: To earn this certification, candidates need a strong programming language foundation along with comprehensive knowledge of AWS admin consoles as well as fundamental best practices for AWS engineering. Additionally, you need to be well-versed with the right event sequence, analysis processes and arrangement of cloud and cloud-based programs and any other concepts relevant to software development.
AWS Certified SysOps Administrator: The SysOps or systems operations administration credential by AWS mostly covers topics related to production environments and how they can be maintained. Candidates must know beforehand as much as they can about hosting applications on AWS, moving information between AWS and server farms, choosing AWS administration relevant to associated needs, usage assessment and correlated AWS costs and instruments for operational cost control.
2. Professional Level AWS Certifications:
Once you complete the Cloud Practitioner certification and the foundational associate certification, the next level in the AWS Certification path is Professional Level. There are 2 options at this level.
AWS Certified Solutions Architect - Professional: A professional with Solutions Architect experience of two years or more in the cloud domain can benefit from this certification. This exam evaluates a candidate's abilities and skills in several domains and areas like cloud app prerequisites, cloud engineering planning and organisation on AWS, cost-control tactics and more. While there is no mandatory prerequisite, experts recommend passing the AWS Certified Solutions Architect - Associate certification exam.
AWS Certified DevOps Engineer: To clear this exam, you should have a minimum of two years of AWS design delivery and supervision experience. There are also two preliminary options you can choose from before you finally give this exam. Individuals must choose to either clear the Certified Developer - Associate exam or the Certified SysOps Administrator - Associate exam. This choice will depend on your career path and future objectives. As a certified DevOps Engineer, you will work on CD (continuous delivery), log frameworks, tactics and more.
3. Specialisation Level AWS Certifications:
Once you have cleared the respective certifications in the foundational, associate and professional certification levels, the next level in the AWS Certification path is for Specialisation. At this level, you have four choices based on your career path and previous experience.
AWS Certified Machine Learning: If you aspire for this credential, you need two years of work experience or more with ML (machine learning) along with deep learning events and design. You also must have the skills needed to handle workload exceptions in AWS using AWS tools. Earning this credential validates your planning, implementation and maintenance skills for AWS Machine Learning setups.
AWS Certified Advanced Networking: This certification validates your expertise in handling complex system and network-related AWS tasks. Before you choose this credential, make sure you have cleared the Cloud Practitioner certification or any other associate-level credential including architect, developer or operator. You also need five years of experience or more in implementing and designing enterprise network topology.
AWS Certified Data Analytics: As the importance of data skyrockets in the IT industry, this course increases in worth. Earning this credential will certify your abilities in data analytics including creating, presenting and visualising Big Data using AWS services. You need a minimum of five years of work experience using BI tools and data science solutions, plus two years or more of active AWS infrastructure-related experience.
AWS Certified Security: This credential proves a candidate's expertise when it comes to AWS security. To earn this one, you should have a minimum of two years' experience in cloud security protocol execution and implementation. You should also have five years of experience or more in implementing and developing security tools using open-source and home-grown code repositories.
You May Also Like: AWS Certifications List and Cost 2023 - Where To Get Started?
Benefits of an AWS Certification:
It boosts your salary and earning potential. With proof of your skills in the form of an official AWS credential, you can demand a high salary and boost your career.
Earning an AWS certification makes you stand out from the crowd. In the growing level of market competition, certified AWS professionals stand out against the sea of equally skilled but non-certified candidates. You don't need to prove your skills as your certification does that on your resume already.
Stay on top of the newest market trends. When you take up an AWS training course, you keep yourself current on all the happenings and developments in the technology industry and cloud computing domain. With the rapid advancement of technologies, staying updated on the newest technologies is a highly valued skill.
Your career options expand and new opportunities open up once you earn an AWS credential. A cloud computing enthusiast can branch out into new roles like a cloud architect, operations specialist or developer based on their long-term objective or interest.
You can grow your professional network in the industry. With an AWS certification and training course, you get access to large communities of like-minded professionals around the world, both in your workplace and on online forums. This can help you learn from their experiences and plan your career path better.
You increase the security of your current job position. Enterprises are always cutting costs, with employee layoffs being the first step. However, with a professional certificate and validated expertise and skills, employers see you as an asset to the company and an invaluable part of the team. Since you can help their business grow, your place in the organisation is virtually guaranteed.
Enhance your skills and knowledge domain. The fundamental benefit of earning an AWS certification is expanding your knowledge areas and abilities. You become more effective in using and deploying AWS services and products to solve real-world problems. This way, not only are you growing personally, but you are also adding value and increasing productivity within your organisation.
Your career advances with an AWS certification. If you want to give your professional trajectory an upwards path, the best way to achieve your goal is through an AWS certification.
A futureproof career is yours to nurture. Cloud computing is just starting to explore all its possibilities, which means the future of cloud computing professionals is still growing. Despite that, it is one of the most in-demand domains and skills today. Earning an AWS certification will future-proof your career and ensure growth and scalability.
AWS Certification Exam Cost and Other Details:
AWS exam cost:
AWS exams evaluate candidates' skills, knowledge and capabilities when it comes to working with AWS applications and services. Each qualifying exam has a different fee you must pay before taking the exam, which varies depending on the level of the certification.
Cloud practitioner exam: $100
Associate level exam: $150
Professional level exam: $300
Specialty level exam: $300
The price mentioned is per attempt. If you wish to retake the exam if you don't clear it on the first attempt, you must pay the fee again.
AWS exam format:
Any AWS exam can have two categories of questions. These could be multiple-choice questions or multiple-response questions. In both cases, any question or response left unanswered is marked incorrect. No half or partial scores are given in multiple-response questions if all the relevant answers aren't selected.
Qualifying exams have a duration of over 2 hours (approximately 130 minutes) and have 65 questions.
Exam language:
AWS exams are offered in the primary AWS language - English. If you are a non-native English speaker, you can request an extension to your exam time of up to 30 minutes. This will mean requesting ESL +30 before you register for the certification exam.
AWS Certification Salary Average in the US:
Any AWS learning path you choose provides great promise when it comes to market demand, leading job roles and lucrative high-paying job roles. Amazon Web Services is the global cloud industry's leading platform and service provider. The AWS Certified Solutions Architect credential ranked third in the list of highest-paying certifications in the IT industry, curated by Global Knowledge in 2021. AWS certifications are designed to cover diverse topics, concepts and areas of expertise. Clearing the qualifying exam and earning a certification validates your expertise and skills as a cloud professional in your area of choice. Not only do you get employed in learning organisations that value your skills, but you also earn packages as mentioned below for employers in the US.
Certified Solutions Architect - Associate: $117,773 per annum
Certified Solutions Architect - Professional: $136,259 per annum
Certified Developer - Associate: $112,984 per annum
Certified DevOps Engineer - Professional: $125,743 per annum
Certified SysOps Administrator - Associate: $125,149 per annum
Whether you are just starting, wish to start, or have significant experience in the cloud industry, an AWS certification path can boost your career significantly. Find the course that works best for you and enrol in a training course on Koenig today.