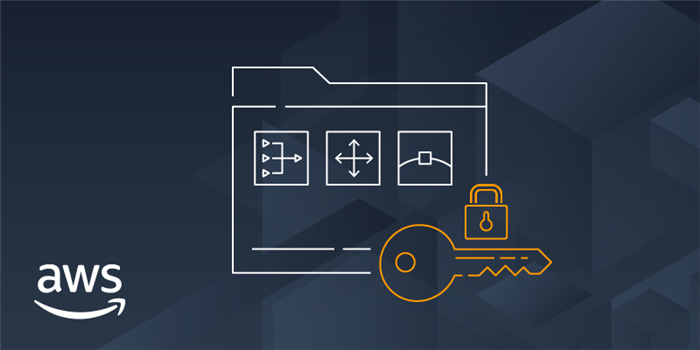 With the spread of the coronavirus pandemic, enterprises were forced to accelerate their digital transformation journey. This accelerated adoption has disrupted organisations and industries across the world. Innovating in a world facing an unprecedented crisis proved to be a successful move for these businesses. There has also been a drastic increase in the demand for AWS (Amazon Web Services) role-based certifications.
Is an AWS Certification Worth It?
If you are wondering how an AWS certification can help you increase your salary or enhance your skills and career, the answer is yes. There are many benefits and advantages of an AWS certification. Here are the most important ones:
52% of certified AWS professionals have seen enhanced career opportunities
Global Knowledge has found that IT professionals with new certifications and skills have received an increment of about US$12000-13000 in their annual salary.
Over 80% of IT professionals have identified higher salaries as a direct outcome after getting an AWS cloud certification.
Importance of an AWS Certification:
Enterprises today are no longer adopting a single cloud platform for their offerings. But despite their multi-cloud business strategies, enterprises still hold AWS certifications in high regard. With over a million customers, Amazon Web Services is still a leading provider for cloud adoption at the enterprise level. According to RightScale's State of the Cloud Report of 2018, 64% of global organisations and about 68% of small and medium businesses run AWS applications. Indicators like the steady financial performance, introduction of new cloud services and increased global adoption prove that AWS is just getting started.
How to Get an AWS Certification?
There are no concrete steps to successfully earn an AWS certification. However, there are some steps that you can take to improve your chances of success.
Enroll yourself in a certification training course for any of the AWS certifications. It will give you an all-round understanding of AWS and increase your skills and knowledge of AWS and cloud computing.
Read AWS exam guides and as many whitepapers as you can. They are full of valuable data that could help answer a majority of exam questions.
Don't underestimate the importance of practice. Take all the practice tests you can find online.
Schedule your exam only after you are ready. You need to prepare for about 80 to 120 hours including tests, studying and going through other resources to ensure you are ready. The exact duration depends on the specific role-based certification you are applying for.
There are eleven certifications that Amazon offers. They are offered at foundational, associate, professional and specialty levels. Take a deeper look to find out which one is the best for you.
AWS Certifications:
Foundational AWS Certifications:
AWS Certified Cloud Practitioner:
This is the newest AWS certification to be rolled out. The AWS Certified Cloud Practitioner is an entry-level credential that validates a candidate's understanding of AWS cloud services. A minimum of 6 months of AWS experience is recommended for this exam. It is a 90-minute exam with multiple-choice questions.
The topics covered are:
AWS Cloud Platform's value proposition
Understanding the architectural principles of AWS
Key services and their uses offered by AWS
Basic compliance and security through the shared responsibility model
Core operating and deployment principles
Associate AWS Certifications:
This exam has been created for professionals with experience in distributed application design. Candidates should demonstrate skills in designing, managing and implementing applications using services and tools provided by AWS. According to the updated exam guidelines, the SAA-C02 exam is 130 minutes long and features multiple-answer and multiple-choice questions.
The domains covered in this exam are:
Different network technologies and their operations in AWS
Working of AWS applications and their connection with client interfaces and the AWS cloud platform
Building reliable and secure applications on the AWS platform
Deploying a hybrid system with both cloud and on-premise data access components
Designing scalable and highly available systems, deployment and implementation within AWS, disaster recovery methodologies, AWS-related security practices and troubleshooting
AWS Certified Developer (Associate)
This exam focuses on maintaining and developing applications based on AWS. One prerequisite is that you should know how to write real code using AWS software for accessing AWS applications via your personal business applications. The exam features multiple-answer and multiple-choice questions that you need to answer in 80 minutes.
The topics covered in this credential are:
Gaining hands-on experience to design, develop, deploy and maintain applications
Understanding core services and the basic architecture of AWS
Working understanding of apps that use the main AWS services like databases, workflow and notification services, as well as functions to change management and storage services
AWS Certified SysOps Administrator (Associate)
This exam is the only AWS certification designed primarily targeting system administrators. To pass this exam, you need both conceptual knowledge and technical expertise in all operational aspects of AWS. Experts recommend having prior experience as a Windows or Linux administrator. In the exam, you get 80 minutes to answer several multiple-answer, multiple-choice questions.
Topics covered in this credential include:
Receiving and sending data between AWS and data centres
Deploying applications on AWS
Selecting the right AWS service to meet business needs.
Managing, securing and provisioning systems within AWS environments
Also Read: AWS Solutions Architect Salary in 2021
Professional AWS Certifications:
AWS Certified Solutions Architect (Professional):
An AWS architect at the professional level evaluates a company's needs and recommends architectural implementations and deployments for AWS applications. This certification needs a high level of technical expertise and skill for designing AWS-based apps. As a prerequisite for the Certified Solutions Architect (Professional) certification, you need to have the Associate-level Solutions Architect credential. You also need two years of experience in deploying and designing cloud architecture as well as knowledge of architectural design best practices. The exam for this certification is 170-minutes long.
The areas covered in this certification course are:
Selecting AWS services to meet an application's requirements
Migrating complex app systems onto AWS
Understanding the best practices in designing AWS-based applications
AWS Certified DevOps Engineer (Professional):
This certification equips candidates to provision, operate and manage applications on AWS. The AWS Certified DevOps Engineer exam pays attention to process automation and continuous delivery. It has more prerequisites than most other certifications. You need to have either an AWS Certified Developer (Associate) certification or a Certified SysOps Administrator (Associate) certification. You also need experience with managing and provisioning applications on the AWS platform, along with knowledge of application development trends and changes.
The domains covered are:
Understanding of modern continuous delivery techniques at a fundamental level
Implementing CD systems
Setting up, logging and monitoring AWS systems
Implementing scalable and highly-available AWS systems
Designing and managing tools to enable production operation automation
Specialty AWS Certifications:
AWS Certified Data Analytics (Specialty):
This certification targets users with a data analytics background with experience in AWS services, particularly architecting and designing Big Data solutions. The Certified Data Analytics (Specialty) credential validates your experience of extracting data value through AWS services.
The areas this credentials covers are:
Maintaining and designing Big Data
Architecturing the best practices to implement the core Big Data solutions by AWS
Understanding the right tools to automate data analysis
Using the Big Data solution best practices
Understanding AWS services like Athena, Rekognition, Kinesis and Quicksight
AWS Certified Advanced Networking (Specialty):
This credential aims to validate your experience and skills to perform intricate networking and hybrid IT networking tasks in AWS at the enterprise level. Candidates need a background in implementing and architecting networking solutions along with advanced AWS networking knowledge.
The areas covered are:
Learning how to design, develop and develop AWS cloud solutions
Implementing core solutions in line with the best architectural practices
Automating AWS operations for networking deployments
Designing and implementing compliance and security
Optimising and troubleshooting networks
AWS Certified Security (Specialty):
This AWS certification covers domains that security professionals and operators require to master the fundamentals of AWS security. It teaches you how to identify and implement best industry practices and build your knowledge in various services that are unique to AWS. The Certified Security Specialty credential validates a candidate's understanding and expertise in topics like infrastructure security, data encryption and protection, access and identity management, incident response, logging and monitoring.
The areas covered under this certification are:
Using multiple AWS offerings for selecting appropriate security levels depending on the type of deployments and degree of data sensitivity that you have
Selecting the aptest techniques for data protection which includes encryption mechanisms
Implementing monitoring and logging solutions for analysing and detecting security weaknesses and vulnerabilities within the enterprise infrastructure
The AWS offerings covered here are AWS CloudTrail, AWS Identity and Access Management, Amazon Inspector, AWS Config, Amazon Key Management Service, Amazon GuardDuty, Amazon CloudWatch, Amazon Trusted Advisor etc.
Additional Read: AWS vs Azure vs Google Cloud: Which Cloud platform You Should Choose
AWS Certified Machine Learning (Specialty):
This specialty certification validates a candidate's ability to implement, create and maintain solutions with machine learning to tackle a whole spectrum of enterprise-level problems. The Certified Machine Learning (Specialty) certification is designed for any IT professional in a data science or development role. They need to have 1-2 years of machine learning or deep learning experience, or both, in the AWS context.
The areas covered in this certification are:
Defending and choosing the most appropriate machine learning approach for any business problem
Identify AWS solutions relevant for creating and deploying machine learning solutions
Implementing and designing scalable, cost-optimised, secure and reliable machine learning solutions
AWS Certified Database (Specialty)
This certification validates that a user has a strong overall understanding of every AWS database service out there. It also attests that they know how to optimise database architecting and integration to add value to your business. The Certified Database (Specialty) credential is open to any IT professional working closing with operating and implementing database solutions. You need a minimum of two years of work experience with both on-premise and AWS Cloud-based databases (NoSQL and relational).
The areas covered in this exam are:
Designing databases
Migrating and deploying databases
Managing and operating
Troubleshooting and monitoring
Managing database security
Now that you know about the value of AWS certifications and the different certifications to pursue, it's time for action. Enroll in an online certification training program today.