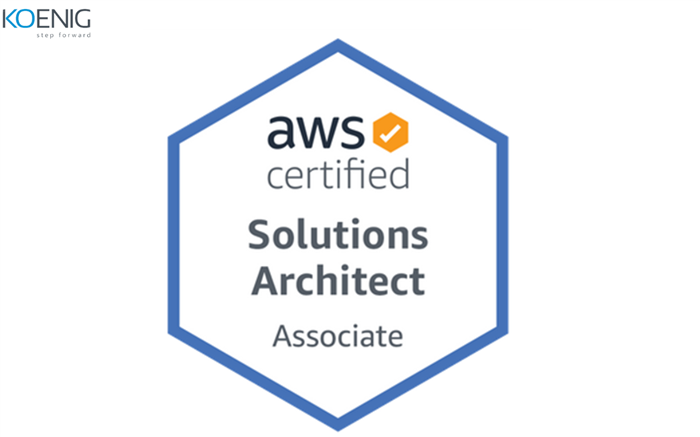 Since AWS (Amazon Web Services) was launched five years ago, it has become a game-changer on the internet and cloud landscape. The AWS platform has grown steadily to become one of the most widely used and in-demand cloud platforms within a short time. AWS dominated the cloud service providers market by remaining in the number one position throughout 2018. The latest market share reports of 2023 show that Amazon Web Services continues to outperform its competitors in the market for cloud-based solutions. The popularity of AWS can be mainly attributed to its ease of use and scalability to deploy web-related processes. With the rising adoption of AWS, the demand for skilled professionals with AWS training has also increased significantly in the last few years, along with a substantial hike in the AWS solutions architect salary. This blog dives deep into AWS basics, roles and responsibilities of an AWS solutions architect, AWS salary in India and relevance of AWS certification.
What is AWS?
AWS or Amazon Web Services is a cloud-based platform that offers reliable, cost-effective, and scalable cloud computing solutions to businesses globally. AWS offers businesses cloud services that provide the necessary computing power, storage space and on-demand content delivery. Amazon has developed this product by combining Software as a Service (SaaS), Infrastructure as a Service (IaaS) and Platform as a Service (PaaS). AWS leverages a host of tools, technologies, and support to offer around 165 services to its clients. Each service has in-depth functionality that can handle cost-effective, quick app building and active migration.
Hosting websites on cloud-based servers
Safely storing files on any location and accessing the files stored on the cloud from anywhere.
Using the content delivery network of AWS to deliver content to businesses across the globe.
Sending bulk emails to stakeholders.
Some of the top global giants such as General Electric, Samsung, Netflix, etc. use AWS for cloud computing purposes. Small and medium-scale businesses in the retail, manufacturing, medical and retail sector also leverage AWS functionalities to host their services, manage big data and predict customer behavior.
Responsibilities and Roles of an AWS Solutions Architect
An AWS solutions architect is an AWS professional who holds a valid AWS certification. An AWS solutions architect has several responsibilities in the development team that include designing applications and services. The AWS solutions architect must understand how AWS works and how it can be applied to benefit the business. He collaborates with the design and development team to devise effective strategies for building services and applications. The strategy will focus primarily on the technical aspects of the solutions and their impact on business outcomes. To achieve this goal, the AWS Solution Architect must possess the knowledge to:
Understand the role played by software and hardware systems in achieving business goals.
Identify the end-user problems, their processes and translate them into working solutions to enhance their efficiency.
Explain the technical aspects of a project to customers and the management teams to earn their buy-in.
Resolve scalability issues.
Recognize and sort out integration issues with third-party software.
An AWS solutions architect must also have the technical knowledge needed to oversee the design and deployment of applications within AWS platforms that include:
Planning the adoption of cloud services.
Monitoring and management of cloud platforms.
Designing and creating applications on the cloud.
Proficiency in software development languages such as Python, JAVA, C++ and so on.
Knowledge of data security and compliance requirements.
Networking and Linux OS knowledge.
Understanding the AWS tools such as Docker, Ansible and Jenkins.
Handling complex project management tools.
Also Read: AWS vs Azure vs Google Cloud: Which Cloud platform You Should Choose
Average AWS Solutions Architect Salary
The IT Skills and Salary survey of 2018 revealed the following statistics:
The average salary of an AWS certified professional is 30% more than that of an average professional.
AWS-certified IT decision-makers and professionals make an average of $113,261.
AWS certified solutions architect is the highest-paying certification in the US and Canada.
AWS Solutions Architect Salary by Country
With the unprecedented growth of AWS, the demand for AWS Solution Architects has also increased, making them one of the highest-paid professionals in the market. Here are the AWS solution architect salaries offered in various countries.
In India, an entry- level AWS solutions architect's salary will be around ₹644,000 per annum. A middle level professional will get around ₹13,86,744 per annum, and a fully experienced professional can earn more than ₹24,67,543 per annum.
Factors Affecting AWS Solutions Architect Salary in India
The AWS solutions architect salary can be influenced by any of the factors given below:
The Skillset of the individual – The professional must have the necessary qualities to demonstrate his expertise in an organization and also be prepared to upgrade his skills constantly.
Employers and organizations – Industry giants and established companies can offer attractive remuneration packages compared to startups or newly established firms.
Job Location – Salaries of AWS solutions architects also depend upon the job location. The demand is based on the geographical location and the job demands in the particular area.
Work Experience – Experience in the cloud platform also influences the salary paid to an AWS solutions architect. Professionals with several years of experience and expertise will be eligible for a higher pay scale than those with lesser experience.
AWS Certification for Solution Architect
AWS certification for Solution Architect can be obtained at 2 different levels:
AWS Certified Solutions Architect – Associate Level
AWS Certified solutions architect associate level certification, also known as SAA-C02 is meant for individuals with some AWS cloud experience. Individuals taking up this certification must have the ability to design, build and implement AWS applications and systems. The associate level AWS certification helps the professionals to gain hands-on experience in database, networking and storage. An AWS certified solutions architect can lead an organization through the entire project lifecycle.
AWS Certified Solutions Architect – Professional Level
The prerequisite to taking up the AWS certified solutions architect professional level certification is the completion of the associate level certification. The individual must have worked for over 2 years as a solution architect and gained an experience in operating AWS systems. Once he completes the professional level certification, the individual can build reliable, scalable and error-free applications aligning with business requirements. He will also be able to formulate cost-effective strategies and effectively conduct migration of complex applications.
Additional Read: Top 20 Amazon AWS Interview Questions
Top AWS Solutions Architect Courses:
AWS training is imperative for every aspiring AWS certified solutions architect. Several IT training providers offer online AWS courses to transform your career and elevate it to higher levels. AWS training can help you obtain AWS certification and enable you to design, plan, implement and scale AWS solutions utilizing many cloud computing services.
Conclusion:
AWS solutions architect salary and promising career opportunities has made AWS Solution Architect the most sought-after qualification by IT professionals in 2021. However, to attain a high level of proficiency in AWS and master the skills, you must have in-depth knowledge of the technology and be able to effectively demonstrate your skills. Hence, it becomes essential to obtain AWS training from a reputable institution that can guide towards obtaining AWS certification and the rewarding AWS solutions architect position in top companies.