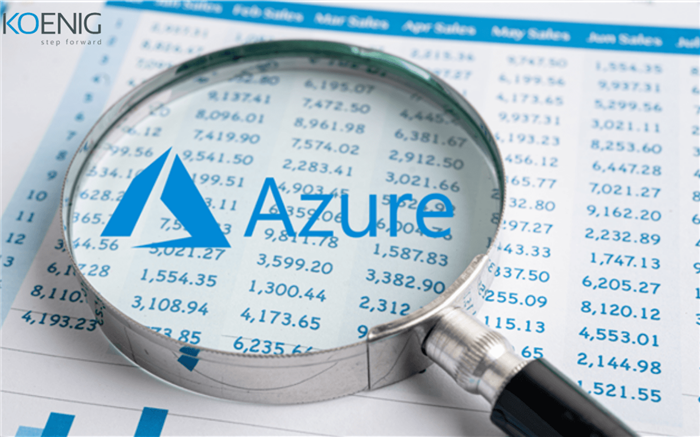 The technology industry is going through a significant change in cloud computing, and it is changing the way people run their companies. Demand for skilled cloud professionals is high, particularly those certified by Microsoft's highly reputed Azure certification.
Koenig is a Microsoft Gold Associate, and over the past six months, has trained more than 10,000 Azure professionals. Koenig offers the full Microsoft Azure certification course suite.
Let's discuss Microsoft Azure in detail.
What is Microsoft Azure?
Microsoft Azure is a collection of cloud computing services that enable organizations to develop, manage, and deploy applications and services via data centers operated by Microsoft. It is the most trusted cloud computing service provider. It is used by many of the most significant Fortune 500 companies to operate their infrastructure as well as to develop, test, and deploy virtual computers, websites, web and mobile apps.
The
Microsoft Azure certifications
show the understanding of the Azure Cloud Platform, Azure architecture, technology, and cloud computing from a specialist. This also demonstrates they can perform cloud computing activities efficiently and effectively regularly.
What are the Different Azure Services?
Azure offers over 200 programs and is divided into 18 groups. These categories include computing, networking, storage, IoT, convergence, internet, analytics, containers, artificial intelligence, and other machine learning, automation, manage tools, developer tools, security, databases, DevOps, media identity, and web services.
Why use Azure?
Now that you know all about Azure and its services, you must be interested in exploring Azure's different uses.
Application development: Any web application can be built in Azure.
Testing: After successfully creating an application on the platform, you can try it out.
Hosting applications: When the testing is complete, Azure could help you host the app.
Virtual Machine Creation: With the support of Azure, you can build virtual machines in any configuration that you want.
Unit integration and synchronization: Azure helps you to connect virtual devices and files, and sync them.
Take metrics and store them: Azure lets you gather and store metrics that can help you understand what's going on.
Digital Drives: These are virtual machine extensions; they have an enormous amount of data storage.
ALSO Read: Microsoft Azure Certification Path 2022
With over 200 services and many advantages, Microsoft Azure certification is arguably the fastest-growing cloud computing platform that businesses are adopting. The increase in the companies' adoption of Azure generates multiple opportunities for well-versed professionals in this technology. Koenig offers one of the best Microsoft Azure skills test preparation. Don't let this chance go!