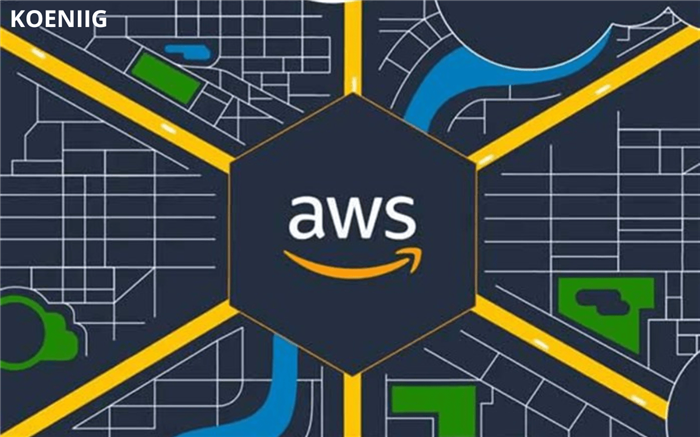 Cloud computing has revolutionised the information and technology industry. From digital marketing to IaaS solutions, this technology's growing influence and impact are directly proportional to the investment in this domain. Billions are spent on services that are directly or indirectly dependent on cloud computing every year.
The rising demand for services has created a steady demand for certified experts in cloud services and jobs with a need for AWS certifications. This is highly profitable for the organisation and a rewarding career opportunity for anyone who wants to pursue a career in AWS. To give you an idea, the average pay of a DevOps Engineer for the cloud is about $140,000 per annum. Software Engineers come close with $122,000 per annum. This is just one of the reasons why
AWS certifications
are a must for a successful cloud career.
AWS Certifications: What Are They?
Amazon Web Services is one of the pioneers of
cloud computing
services around the world. It is followed closely by Microsoft Azure and Google Cloud. AWS is among the companies that began this wave of cloud computing with a range of specialised services and products. In 2013, it created certifications and training courses for professionals looking for a career in AWS. These certifications aim to add credibility to the skills of these professionals and establish AWS as an industry standard. AWS issues 11 certifications under four categories:
Foundational certification
Associate level
Professional level
Speciality certification.
Why Should You Choose an AWS Certification?
There are many reasons to choose an AWS certification over any other certification. The most important one is - job opportunities. AWS is the cloud server partner for more than 40% of all cloud-based platforms.
AWS certifications are also invaluable across the global IT sector. They open up new opportunities for you in organisations across the world because
AWS certifications validate a professional's skills and their claim of expertise over a product or service.
Most of the 11 AWS certifications don't come with too many prerequisites.
AWS certifications don't require you to leave your current job or take a break.
You can study at your own pace and give your exam when you are ready. You can also reschedule easily in case you feel you need more time.
For anyone working in the IT sector, AWS certifications can provide a significant boost to your career. Training and preparing for your certification on Koenig will help develop your core competencies as well as your communication skills, reasoning skills, solution development skills and ability to comprehend problems.
Choosing the Right AWS Certification:
AWS offers more certifications than most of its competitors. These certifications are role-based, cater to a specific professional requirement, and give you the skills to take on several related job roles.
Choosing the right AWS certification for your career might seem hard at first, but with a little more information, the process becomes easier.
Junior specialists with a maximum of one year of work experience can become certified Cloud Practitioners. This is the first tier of certifications.
If you have more than two years of work experience in the cloud computing sector, you can apply for Professional certifications. Professionals can choose to become DevOps Engineers or Solutions Architects.
The most advanced level of certification is the Specialty tier of certification. It certifies professionals for some of the rarest skills in the industry. This includes domains like Data Security, Big Data, Skill Building, Machine Learning (ML) and Advanced Networking.
With the right certification, you can elevate your career and add a highly valued credential to your resume.
How to Build a Career with an AWS Certification:
Step 1: Have a clear direction
One of the most common interview questions is what your expected career trajectory is for the next five years. That is a question you should answer for yourself before you start training for your AWS certification. If you have a clear direction for your career or know a position you are looking to fill, it makes choosing easier. It is advisable to choose a role that is directly or closely benefitted by the certification you choose.
Step 2: Understand cloud technology
Once your goals are clear in your mind, you are ready to start training for a certification course. If you are experienced in software engineering and can lead a cloud-based project, you can attempt the AWS certification exams without worrying too much. However, it is still a good idea to revise cloud computing concepts that you haven't used in a while to have better chances.
If you are only starting in the cloud computing domain or are looking to improve your skills and knowledge, you have a long way to go before you can give the exam. With Koenig, you can get several hours of information about cloud computing and a lot of study material that can help you prepare for a whole spectrum of information on AWS, from the basics to role-based and solution-based knowledge like Machine Learning. You should also look up the history of different certification paths, their objectives and how they have changed today.
Step 3: Get work experience
Reading and theories can't teach you everything you need to know. For the highest chance of success, you need hands-on experience with AWS products and services. There is an easy way to do that. Amazon allows access to a few limited features for free for one year. This will give you enough time to solve and experience real-world problems in the domain. You also have the option of joining open-source projects and working as a part of their team.
Koenig gives you access to labs where you can get a strong understanding of the platform and try out the new skills you acquire in a controlled environment. Instead of just knowing what is wrong or right, you can learn from your mistakes and improve on them.
Start Learning With an Online Training Course
Within the IT sector, experts believe that skill-based knowledge and industry experience are the most crucial factors for success in jobs with AWS certification. AWS offers several opportunities for learning new skills within both traditional and contemporary models of education. Many colleges have AWS skills as a part of their curriculum. Several training courses equip you with the skills and knowledge you require for specific role-based careers within the field of cloud computing. This means you no longer need an extensive period to start an AWS career.
An AWS training or certification opens up new opportunities and career avenues for you. These paths can be role-based or solution-based.
Role-based means that you will use your certified skills, such as a cloud architect, operator, developer etc., for the specific profile or job role that you will fill.
Solution-based means the specific technology or solution you will master through your certification, such as Machine Learning, Big Data, predictive input, media, security etc.
SIMILAR POST: AWS Certifications List and Cost 2022 - Which Should You Get Started?
Kickstart your AWS Career
According to PayScale, AWS certified professionals earn above $100,000 in a year. Give your career the boost it needs and enrol in an AWS certification course today!