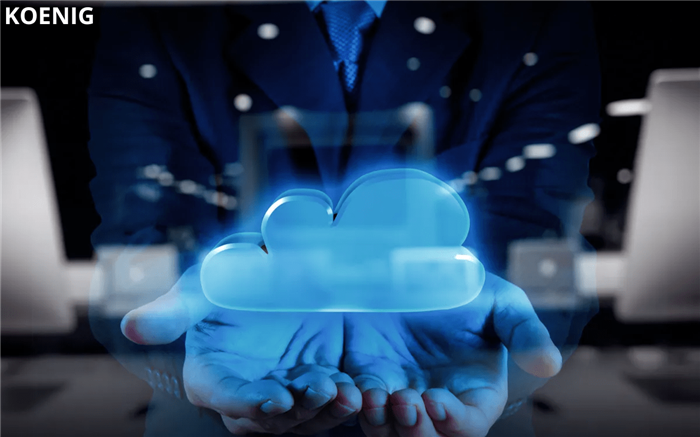 Cloud computing has come a long way since its inception. At present, there is hardly any enterprise which is not taking the delight of hassle-free cloud storage of its data stack and other valuable information.
Furthermore, its ease of usage and security takes its viability to another level. This high exigency of cloud storage and computing has given rise to the demands of related professionals for effective and hassle-free usage of this magnificent tool. As per the recent survey, 40 % of enterprises are facing a huge security of such professionals.
By getting a robust cloud certification after getting training from a reputed institute, professionals can be a part of this treading community and can increase their worth. Koenig Solution is one of the most trusted sources to acquire a practically sound cloud computing certification.
List of Top 10 Cloud Certifications in 2023
CompTIA Cloud+
(ISC)² CCSP
Microsoft MCSA: Cloud Platform
Microsoft MCSE: Cloud Platform and Infrastructure
Microsoft MCSA: Linux on Azure
AWS Certified Solutions Architect – Associate
AWS Certified Solutions Architect – Professional
Google Professional Cloud Architect
Cisco CCNA Cloud
Cisco CCNP Cloud
1- CompTIA Cloud+
One of the most valuable cloud computing certification, CompTIA Cloud+ Certifications stands first owing to their utmost practicality. It is an entry-level certification which is highly essential for IT professionals who want to mark their presence in global cloud computing. The certification will hone your skills in cloud modelling, cloud security and various security plus certification similar expertises . The implementation of this certification is wide and companies are in constant search of these professionals.
2- (ISC)² CCSP
The next spot is acquired by CCSP Certification ( Certified Cloud Security Professional ) which will help to build a concrete base in cloud security. Despite the thorough integration, cloud computing is also at the potential risk of internet crooks. A CCSP certified professional is the one which ensures the safe and secure access.
3- Microsoft MCSA: Cloud Platform
One of the most varied cloud computing certification, MCSA Certification: Cloud Platform has a lot to offer. With 5 specific exams, it will make you a cloud computing expert in no time.
4- Microsoft MCSE: Cloud Platform and Infrastructure
The MCSE Cloud Platform and Infrastructure certification will proffer you an ability to do effective data center management. Plus, you will be gain expertise in virtualization, networking, effective storage and systems and identity management. The course has all the power to give your IT career a significant boost.
5- Microsoft MCSA: Linux on Azure
The MCSA: Linux on Azure is basically designed to make you competent in Azure services which are running on Linux. It will give you a thorough insight of Linux deployment. As Linux is one of the most imperative tools of IT industry, doing this certification will be highly beneficial.
Apps are now omnipresent and this AWS certification will make you a master app builder by using AWS. It comes in two tracks and it consists of two levels of expertise: Associate and Professional. The certification will make you a sleight of hand in geo-redundancy, scalability, and availability of the apps.
7- AWS Certified Solutions Architect – Professional
The highest level of AWS certification , AWS Certified Solution Architect course will give you the supremacy in application designing and integration.
8- Google Professional Cloud Architect
Google is a trademark and Google Cloud Architect Certification course also holds much of significance. This certification from the tech-giant is experiencing high demand, it will make you competent enough to do effective big data handling and analytics.
9- Cisco CCNA Cloud
Cisco is a well-known name in IT streets and its CCNA Certification is also very useful when it comes to functionality. As Cisco products are placed in numerous companies' premises, the certification also enjoys a high exigency. It will make you dexterous in handling all the cloud computing tasks such as cloud infrastructure and deployment.
ALSO Read: Highest Paying Cloud Certifications and Jobs for Year 2023
10- Cisco CCNP Cloud
Another certification from the brand, Cisco CCNP Cloud Certification is en-suite with effective cloud designing, and troubleshooting skills. All these Cloud computing courses are going to rule in 2018. So, why to wait? Start enrolling today and have a roaring high career.