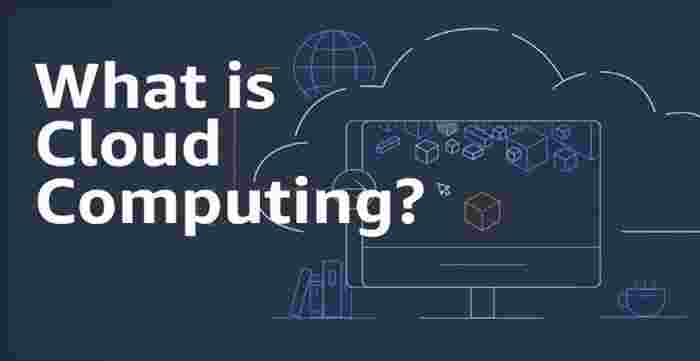 What is the cloud? Where is the cloud? Are we in the cloud now? These are all questions you've likely heard or even asked yourself. The expression "cloud computing" is all over. Explained Below:
Until recent, you might have heard about being on cloud 9 but in the present time, the terms cloud and Cloud Computing seems to rule the internet world. There are so many cloud devices, cloud-based platforms, applications and storage options that it is tough to escape the grip of cloud computing. But then if you are not sure what Cloud Computing is, this is the best resource to understand what it actually consists of, what its different types are and what you could actually gain out of cloud computing.
Cloud computing on a technical scale refers to a paradigm in IT that enables access to pools of system resources of a configurable and shared as well as higher level service that can be provisioned with the most minimal efforts. All this happens over internet and cloud computing is dependent on sharing access resources for achieving economy of scale and coherence, on lines of utility.
In the simplest terms, cloud computing is related to delivery of computing based services that would include anything from database, storage, service, networking, Analytics, software or even much more. The only catch is that all these have to be over internet or over cloud.
There are many companies that offer such computing services, known as cloud providers, and they would usually charge for the services as per usage just like you would be paying your other utility bills. One thing to keep in mind is that you could be using Cloud Computing without really being aware that you do so. The beginning of cloud services can date back to about a decade but a number of organizations- from small startups to even big agencies- are actually employing such technology in their daily documentation and functions.
The Major Applications that Can be Linked to Cloud are:
Creation of apps and services
Data backup and storage
Web hosting and blogging
Video audio streaming
Data pattern analysis
Also Read: What is Azure Cloud? Its Benefits and Features
Top Benefits of Cloud Computing:
1. Cost Effectiveness
Cloud computing erases the need for actually buying software, hardware separately to set up and run data centers on a particular site. Actually that saves a lot of overhead costs and also helps in easier management of the entire infrastructure.
2. The Speed Factor
With cloud computing and management you can be assured of immense speed and provision of service on demand. Actually it takes only few clicks and gives leverage to a lot of businesses that need more flexibility and better timeline streaming.
3. Better Scalability
Cloud computing businesses can go global without having to expand costs. This concept of storage in cloud means that you can actually optimally utilize all your resources without a lot of overheads.
4. Enhances Productivity
Cloud computing and
cloud computing certification
helps a business gain more productivity and upscaling because you lack the issues that typical data center on site would be having. The alliance with cloud computing actually removes the need for a lot of smaller tasks and the entire human resources involved in your IT functions can be more productive within a shorter span of time.
Types of Cloud Computing:
Infrastructure as a Service. (IaaS)
Platform as a Service. (PaaS)
Software as a Service. (SaaS)
Functions as a Service.
Now that you understood the benefits of cloud computing it is time you analyze the types of cloud computing. Cloud Computing services could broadly be of three types, namely, infrastructure based, platform based and software based.
Infrastructure as a service based computing on a cloud is a basic form. With this, you actually rent up some IT infrastructure from a provider and you pay as per usage.
Platform as a service based cloud computing means that the supply is based as per the delivery, testing and development of software applications. This is more friendly with developers of mobile apps or websites.
For the software as a service based cloud computing, this is framed in the crux that it happens on method for delivering software apps over internet based on demand and also on basis of a subscription.
The Working System of Cloud Computing:
This is a mandatory aspect covered by cloud computing training courses. Cloud services work on a slightly different note and this depends on the provider. Most providers offer a browser-based, friendly dashboard option that actually makes it easy for IT pros as well as developers for ordering resources and management of respective accounts.
There are certain cloud services that are made such that they can be accessed via REST APIs or over a command line interface. If this incites you, go ahead and enroll in any of the cloud computing certification courses.