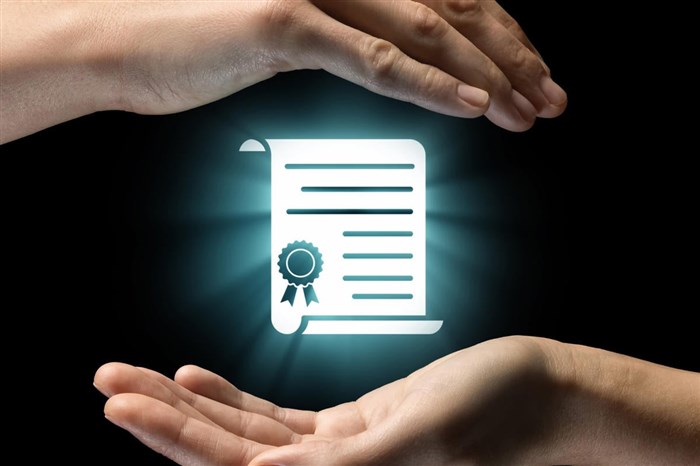 Microsoft Azure is one of the top cloud platforms today, ranking second around the world with the fastest-growing market share. Microsoft launched Azure back in 2010. Since then, it has grown to cover a wide range of domains through a spectrum of offerings for diverse IT needs. More than 80% of Fortune 500 companies in the world use Microsoft Azure for their enterprise cloud requirements with new businesses quickly moving up too. Azure is a web-based Microsoft solution that allows businesses to access and manage Microsoft resources and services. For greater customer satisfaction, Microsoft regularly refines and updates Azure's offerings and available functions.
Cloud security is among the biggest challenges that cloud providers are facing today. Service providers like Azure are tasked with managing wide server networks with a large volume of personnel, storage frameworks and key components fundamental to business operations. A Microsoft Azure Security Engineer is one of the most in-demand IT professional roles today within the IT sector. If you are considering this role, the Microsoft Azure Security Technologies certification is a great place to start.
Azure AZ-500 Azure Security Technologies Certification - Overview:
The AZ-500 certification is a widely-recognised credential that will equip you with the knowledge and skills needs to create security controls, manage enterprise security positions and protocols and detect security problems with the intent of resolving them. A candidate who clears the qualifying AZ-500 exam gets proof from Microsoft itself validating their skills and expertise. With the expertise of a Microsoft Azure Security Technologies certified professional, organisations ensure greater integrity, protection and accessibility of customer and enterprise data. It also ensures simpler and more accountable workflows and processes.
The infrastructure design of Azure allows it to handle several customers in one go. It also builds a strong foundation for organisations on which to base all their cloud security requirements. In a single AZ-500 Azure Security credential, you get the most advanced credential of all the role-based IT certifications out there. It is the best certification if you want to understand cloud security specifically within Microsoft Azure along with all its functionalities.
Prerequisites for the AZ-500 Certification:
You must have an understanding of cloud security requirements as well as best practices in the industry, such as defense in depth, least privileged access, role-based access control, zero-trust model, MFA and shared responsibility.

You should be familiar with virtual private networks (VPNs), Internet security protocol (IPSec), Secure Socket Layer (SSL) and disk and data encryption techniques.

You must have experience working with Azure workload deployment. The AZ-500 certification doesn't include Azure admin fundamentals, but rather builds on it.

You should have experience working with Linux, Windows and other operating systems.

You must have experience working with scripting languages The interactive labs in your training courses will use PowerShell and CLI.
You May Also Like: Key Pointers to Remember For The AZ-500 Exam
Why You Should Choose the Microsoft Azure Security Technologies Certification Course on Koenig:
A widely-recognised training course that is given through an expert Microsoft instructor.

You can achieve an in-depth understanding of MS Azure Security.

Advance in your career with one of the most advanced IT security credentials today.

Train with expert Azure instructors and interactive lab sessions that will give you hands-on experience and training.

You get to prepare in a professional environment with Azure professionals from various backgrounds attending these training sessions.
Preparing for the AZ-500 Azure Security Technologies Certification Exam:
While preparing for your certification exam, several methods have proven to be more effective than others. You can use any or all of these to ensure the best results.
Look up the official Microsoft Azure website:
the official website for azure is always going to be the most reliable infor mation source. while preparing for the exam, the best way to avoid surprises and to prepare well is to read the faqs, case studies, whitepapers and documentation available on the platform. all this together is robust information, explains all fundamental areas in great detail and updates your information regarding the exam and course curriculum.
Enrol in an online training course:
You no longer need to leave your job to train for the AZ-500 certification. There are several certifications you can take at home. Online training courses cover all you need to know to clear your exam successfully. Since they follow guidelines and updates issued by Microsoft, they are always updated on any new changes. Additionally, there are interactive labs provided by Koenig that give you hands-on experience and help you deploy Azure services using step-by-step guidance.
Also Read: Azure Data Factory Interview Questions with Answers 2022
Take as many practice tests as you can:
While preparing for any IT certification, this is arguably the most vital step. A practice test is generally made to be more difficult than the real qualifying exam. They help you understand the format of the exam, manage your time well and also develop new approaches to solving questions faster. They also help you identify problem areas where you need to work harder and the ones that you are ready for.
Domains Covered and Weightage per Module:
Managing identity and access - 30-35%:
This domain holds the largest weightage in the AZ-500 exam. It largely covers Azure Active Directory, managing and configuring AD identities, managing access control, customising RBAC roles, interpreting permissions and more. Most of the questions are scenario-based in this module.

Implementing platform protection - 15-20%:
This module gets very few overall questions in the qualifying certification exam since it covers platform protection implementation. It also gives you a deeper understanding of VN authentication, Network Security Groups and encryption.

Managing security operations - 25-30%:
This module explains a wide range of concepts like Azure Security Center, Azure Monitor, Azure Sentinel and security policy configuration. The questions are based on requirements that clients might have to configure and manage security policies.

Secure data and applications - 20-25%:
Under this module, you learn about storage and database security concepts. This includes Azure SQL Database Advanced Threat Protection configuration, Key Vault access management, restoration and backup of Key Vault items and other similar domains.
AZ-500 Exam Format:
When you know the format of any exam beforehand, you know the type of questions to expect and the answers you will have to give. The same is true for the AZ-500 exam too. This exam has between 40 to 60 questions that you must answer in 150 minutes or 2.5 hours. You must also get a score above 700 out of 1000 or 70% to clear the exam. You also have the option to take this exam in several languages - English, Japanese, Korean and Simplified Chinese.
Who Should Apply for an AZ-500 Microsoft Azure Security Technologies Training Course?
Several IT professional roles can benefit from the addition of an AZ-500 certification to your resume. The key roles are:
System engineers

Network security engineers

IT security administrators

Cloud administrators

Cybersecurity professionals

Professionals in the IT Governance and Security domain

Cloud solutions architects

Anyone looking to learn about Azure Security Technologies
Skills Taught in the AZ-500 Certification Training Course:
At the end of your Microsoft Azure Security Technologies training course, you should have acquired the following skills:
Managing Azure identities and access

Describing specialised data classes and categories

Identifying data protection mechanisms

Securing data and application on Microsoft Azure

Describing Azure security services and features

Securing and implementing internet protocols
Training for the AZ-500 certification by Microsoft means you are future-proofing your professional life. Give your career the boost it deserves and enrol in a training course today.