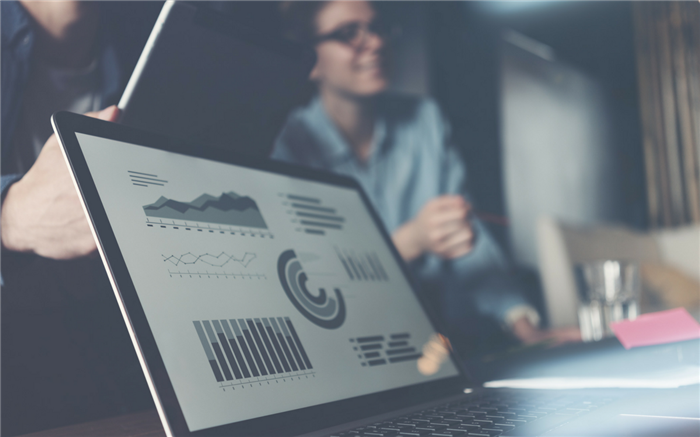 We live in a world dominated by data and information. Data and cloud analytics are among the hottest buzzwords and domains in the IT industry today. Analytics encompasses everything you require to discover, interpret and process data. Business and data analysts have several different tools they can use for this, but finding the right tool for any project is challenging.
What is Power BI?
Power BI is an assortment of services and apps based on cloud technology. Enterprises use these services and apps for collating, managing and analysing data through multiple sources with an interface that's user-friendly. There are several applications for business intelligence tools such as Power BI.
The key objective of Power BI is pulling together data and processing it. It transforms this data into actionable insights, employing compelling visuals, graphs and charts that are easy to understand. Such insights and analytics help stakeholders understand and share what is happening within their business.
Power BI can integrate with many data sources, from complex databases to common Microsoft Excel spreadsheet software, along with on-premise apps and cloud-based solutions. Power BI is a more overarching idea that refers to either an app for Windows desktop known as Power BI Desktop, Power BI apps for mobile or Power BI Service, a Software as a Service (SaaS) program.
Microsoft Excel is the foundation on which Power BI was created. Upgrading to or understanding Power BI is not too hard if you know how to work with Microsoft Excel. However, Power BI is more powerful and has multiple functionalities and tools for superior analytics.
Power BI Certifications - Things to Know:
There are several Power BI certifications currently in circulation and others that Microsoft has retired or upgraded.
Till recently, professionals opted for the MCSA: BI Reporting certification by Microsoft. It demonstrates the expertise of a professional in operating both Microsoft Excel and Power BI. Candidates had to clear two exams to get this certification:
70-778: Analysing and Visualising Data with Microsoft Power BI

70-779: Analysing and Visualising Data with Microsoft Excel
However, both these exams and the certification have been retired.
The new Power BI certification for business intelligence professionals is the Microsoft Certified: Data Analyst Associate credential. To earn this certification, you must clear the DA-100: Analysing Data with Microsoft Power BI exam. A candidate with this certification proves to the recruiter that they possess the skills and expertise for building and scaling data models and clean data datasets. They can also implement analytics methodologies to derive actionable insights from data.
If you wish to earn a Power BI certification, you should keep visiting the web page for certifications on Microsoft's official website. You will get any crucial updates regarding the certifications from this page. With the industry advancing and evolving with little notice, Microsoft moves fast to keep pace with the changing trends. Certifications and exams can change, evolve or even get scrapped without too much notice. There is no point in spending money and time on a training course if the certification is going to retire. However, there are several online platforms still offering courses and training for the 70-778 Microsoft Power BI certification exam. So you need to do your research before you sign up for a certification course.
Also Read: Top Power BI Interview Questions You Must Prepare
Why Choose Microsoft Power BI:
Power BI is highly versatile and loaded with features. Skills that you learn from a Power BI certification training course can benefit multiple roles like
Accountants, marketers, sales professionals

Developers

Administrators

Designers
Microsoft Power BI enables smarter decision-making, reduces the chances of failure and mitigates inherent risks. When Power BI processes data, you can view and interact with it whenever and wherever you like with an internet connection. This means stakeholders, users and organisations can process, find and share data in real-time.
Data security is a rising concern among enterprises today. Power BI allows users to control and track data usage and restrict access to authorised personnel only. You no longer need tech support or jargon-ridden security elements. With the integrated Power BI dashboard, you can efficiently regulate data usage and access. You also get the flexibility to store data either on Microsoft's cloud platform or behind the firewall of your organisation.
A Power BI Professional's Responsibilities:
As a Power BI professional, you are responsible for several operations and tasks, which includes:
Understanding business needs in the context of business intelligence

Designing data models that can transform data into insights

Creating interactive reports and dashboards through Power BI

Identifying KPIs (key performance indicators) with clear goals and monitoring them consistently

Analysing data and presenting it through visual reports to help decision-making

Converting business needs into technical specs and creating timelines for accomplishing them

Building relationships among data points and developing various data models

Creating charts and documenting data that explains parameters, algorithms, relations and models

Designing, developing, testing and deploying Power BI scripts and performing detailed analytics

Performing DAX functions and queries using Power BI

Analysing current ETL processes, defining and designing new systems

Developing data warehouses and working with SSIS, SSRS and SSAS

Redefining and making strategic and technical changes that can enhance existing BI systems.

Creating customised charts and calculations as needed

Designing, developing and deploying BI solutions as needed

Querying SQL for best results, using graphs and filters to understand data better

Working with teams and users at various levels to improve performance and get suggestions
Career Scope of Power BI:
As mentioned before, the skills of Power BI professionals are useful for multiple job roles. This means that once you earn this credential, you can apply for several different positions and roles. This includes:
Business Analyst

Power BI Analyst

Data Analyst

Power BI Developer

Software Engineer

Senior Business Intelligence Analyst

Senior Software Engineer
Several global industries are using Power BI today, which includes healthcare, IT, insurance, staffing and software. Some of the giants you might be familiar with are:
Adobe

Dell

Conde Nast

Rolls-Royce Holdings PLC

Kraft Heinz Co

Nestle

Meijer

Hospital Montfort
A professional certified in Power BI earns an average of Rs. 5,82,000 per annum in India. In the US, the average salary stands at $81,514 per annum.
Give your career the boost it needs and start training for your Power BI certification today.