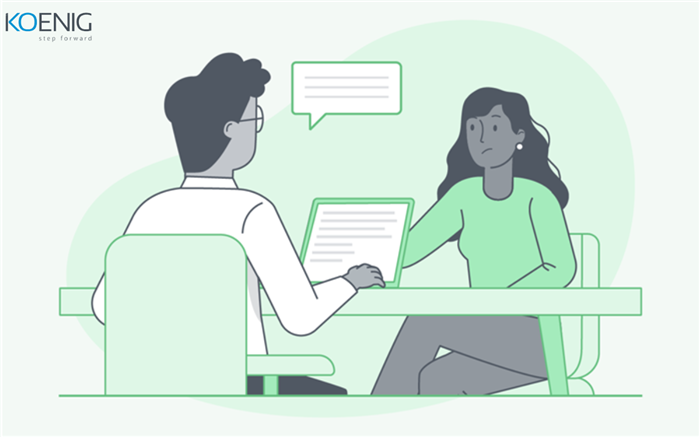 Power BI was launched in 2013. Microsoft rolled out a new, independent tool that combined several Excel add-ons into one. Since its inception, Power BI has played a leading role in Microsoft's growth in the Business Intelligence and Data Visualisation space.
Most Frequently Asked Power BI Interview Questions and Answers
Here are the most frequently asked Power BI interview questions you should be prepared for before reaching the venue. These Power BI Interview Questions and their answers are prepared by industry experts who have more than 8–15 years of experience in Power BI.
Let's Start !!!
Q1. What's Power BI?
It's a business analytics tool that Microsoft developed to help professionals to turn individual sources of data into interactive insights that add value. This could be a cloud-based or on-premises hybrid data warehouse. It could also be represented as an insightful Excel sheet. These insights can easily be exported and shared with anyone else.
Q2. What are the benefits of Power BI?
Building interactive data visualization capabilities within data centres
Enabling the transformation of data into visuals with easy shareability
Establishing connections for Excel queries for quicker analysis
Providing fast, accurate solutions
Enabling users to execute report queries with simple English
Q3. What are some limitations of Power BI?
Files larger than 1GB are not accepted, and imported data accessed from real-time connections doesn't mix.
The sources enabling real-time connections with reports and Power BI dashboards are few.
Only users who are logged in with their synchronised email addresses can access the reports and dashboards.
The Power BI dashboards don't accept user, account, or any other parameters
Q4. List some differences between Power BI Desktop and Power Pivot for Excel with regard to data modelling.
There is one primary difference between Power Pivot for Excel and Power BI Desktop. Power Pivot supports single-directional relationships, one import mode, and calculated columns. On the other hand, Power BI Desktop supports bi-directional filtering relationships, calculated tables, multiple import options and security.
Q5. What are the different connectivity modes of Power BI?
SQL Server Import: This is the most common connectivity mode as well as the default type that Power BI uses. You can use Power BI Desktop's maximum capabilities in this mode.
Direct Query: This type only becomes available when connected to specific data sources. Only the metadata gets stored in Power BI, not the actual data.
Live Connection: This type of connectivity doesn't store data within the Power BI model. Any interaction with reports that uses a Live Connection directly queries the Analysis Services model in use at the time.
You May Also Like: Popular Data Science Interview Questions & Answers
Q6. What are Power BI's refresh options?
There are four refresh options.
Package refresh: The syncs your Power BI/ Excel file with the Power BI service and either SharePoint Online or OneDrive.
Model refresh or data refresh: The dataset in the service is refreshed with data from the source.
Tile refresh: The cache for your tile visuals are updated at 15-minute intervals once the data changes.
Visual container refresh: Once your data changes, this refresh option updates the cached report visuals as well as the visual container.
Q7. To which data sources can Power BI connect?
The data sources that Power BI can connect with can be clubbed into three main categories. These are -
Files: .xlsm and .xlsx files (Excel), .pbix files (Power BI), and .csv files (Comma Separated Values) are sources from where you can import data.
Content packs: This is a collection of related files and documents stored together. There are two main content pack types:
Packs from Google Analytics, Marketo, and other service providers
Packs that users from your network create and share
Connectors: A connector helps you to connect your datasets and databases with cloud-based services, apps, and data.
Q8. What is a Power BI dashboard?
A single presentation sheet with several visualisations reports forms a dashboard in Power BI. Its main features are:
It enables you to go through pages, bookmarks and selection panes, URL integration, and the creation of new tiles.
It allows you to get a mobile view of your report layout.
Q9. How does Power BI define relationships?
There are two ways to define table relationships.
Manual: These relationships are defined via primary or foreign keys.
Automatic: Once enabled, this feature identifies relationships between tables and data and automatically creates them.
Q10. Can a Power Pivot data model have more than one relationship between tables?
There can only be one active relationship between tables in Power Pivot, while several inactive relationships can continue to exist. Straight lines represent relationships that are active, while inactive relationships are shown via dotted lines.
Q11. Can a table exist without any relationship with the others in the model?
Having a disconnected table is possible. Two reasons make this possible.
It is a placeholder for metrics within the interface of Power BI.
It is being used for presenting parameter values to the user that need to be selected and exposed in slicers.
Q12. In DAX, what is CALCULATE as a function?
CALCULATE is a function that gives you the total sum of the Sales table in the Sales Amount column. It is the only function that lets you modify the filter context of tables or measures.
Q13. In Power BI, where does data get stored?
Fact tables and dimension tables are used to store data in Power BI.
Fact tables are the central tables within a data warehouse's star schema. A fact table stores quantitative data for analysis.
Dimension tables are among the many tables within a data warehouse's star schema. Attributes and dimensions describing objects within a fact table are stored in dimension tables.
Q14. Which views does Power BI Desktop offer?
On Power BI, you get three different views. Each view has a unique purpose to fulfill:
Report view: The report view allows you to add additional pages to the report along with new visualisations. You can also publish this report on the report portal.
Data view: This view allows users to perform data shaping with the help of Query Editor tools.
Relationship view: This view allows users to manage datasets and the relationships between them.
Also Read: Cybersecurity Job Interview Questions and Answers
Q15. What are the different Power BI formats available?
There are three versions of Power BI, and all of them can be used together.
Power BI Desktop - this is specifically for desktop systems
Power BI Service - this is an online SaaS (Software as a Service) offering
Mobile Power BI apps - these are designed for Android and iOS devices
You can use your desktop to create a report, then share it on the portal online, so that users on mobile devices and other desktops can access and see it.
Q16. What are the fundamental features of Power BI?
Visualisations: This refers to visual representations of data. This could be in the form of charts, graphs, pie charts, etc.
Datasets: This is a group of data that is analysed to create a visualisation. Sales figures are one example of datasets. These can be sourced and filtered across various sources with built-in connectors.
Reports: A report refers to several visualisations grouped on one or several pages to provide a holistic picture and valuable insights.
Dashboard: Dashboards help you to share a single-page visualisation with other users in your network. It also allows users to interact with your report by acting as an interface.
Tiles: The visualisation of your data on your report or the dashboard is known as a tile. A creator can move the tile around and make changes to it.
Q17. What are the fundamental components of Power BI and their functions?
Power Query: Discovery, access and consolidation of data from various sources
Power Pivot: A tool for data modelling
Power View: A tool to create charts and other visualisations for presentations
Power Map: Creation of geospatial data representations
Power Q&A: Usage of simple English words to find answers.
Q18. Define a content pack and state its primary purpose.
A content pack can be defined as a predefined, ready-made collection of reports and visualisations that use your preferred service, Salesforce, for example. Users require content packs when they want to get a head start rather than creating a report from the ground up.
Q19. What are the fundamental DAX concepts?
There are three main concepts of DAX.
Syntax: This refers to the format in which the formula should be written to function and includes all the required elements, such as SUM and other functions. If your syntax is incorrect, you will get a message showing you an error.
Functions: This refers to formulas that use 'arguments' or specific values in a predefined order so that calculations can be carried out. It is similar to the Excel functions. There are several function categories like time intelligence, date, time, mathematical, logical, information, statistical, etc.
Context: Context can be of two types - filter context and row context. Row context is used when a formula includes a function that is trying to identify a specific row in your table. While trying to determine a value or result using more than one filter into a calculation, filter context is at the fore.
If you are prepared with answers to these 19 questions, your interview will get much easier to clear. To know more about Power BI, enroll in a
power bi training
today.