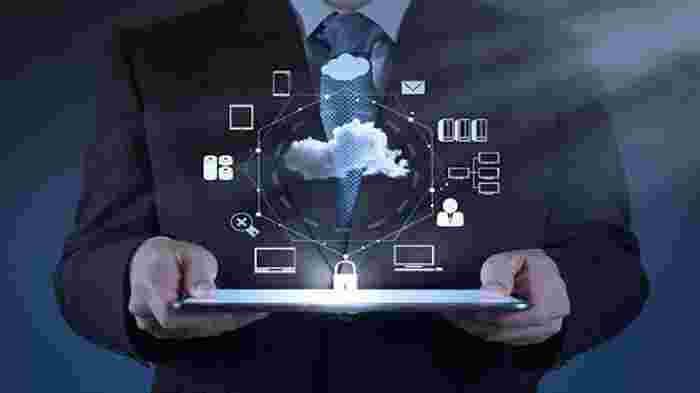 Now that you have etched your part up the IT career ladder, you will need to precisely target the right Microsoft certifications that are much in demand. Microsoft has a bunch of certifications on offer for server, app, desktop, developer platform and database.
To begin with, we need to state that Microsoft is one of the leading systems for operations as well as for office software. However, it also comes with a wider and varied portfolio of products. These comprise of online services , gaming. hardware among other things. Microsoft also offers world class certification which leads to qualified administrators as well as technicians for supporting the system as well as the application products.
Once you achieve the MCSE certification or any other IT certifications via Microsoft Certification, you get stamped as competent in niche Microsoft technology. It can also lead to personal as well as professional growth. Having MCSE or any other Microsoft certification enhance scope to grow in your IT project. Higher than 80 per cent hiring managers say that IT certificates are high priority when it comes to make the best hiring decisions.
Microsoft Certification Program Falls Under these Main Categories
Server: These include certifications for Exchange Server, Windows Server, Lync, SharePoint and Microsoft Azure
Desktop: Certifications for Windows and devices
Applications: Certifications forMicrosoft Dynamics, Office and Office 365
Database: Certifications for SQL Server
Developer: Certification for Sharepoint, Visual Studio and Microsoft Azure
There are some Certifications Part of the Microsoft Certification Program that comes with the following Credentials-
MTA or Microsoft Technology Associate
MCSA or Microsoft Certified Solutions Associate
MCSE or Microsoft Certified Solutions Expert
MCSD or Microsoft Solutions Developer
Microsoft Specialist
MOS or Microsoft Office Specialist
Once you pass the first Microsoft certification-qualifying exam, you are labeled a Microsoft Certified Professional or MCP. This MCP status offers you access to benefits as well as an exams dashboard. This comes loaded with certificates, transcripts, certification logos, offers and much more. Additionally, you get MCP designation on the Microsoft transcript you have. It is really vital that you understand that MCP certs exclusively comprise of MCSE, MCSA and Specialist certifications.
ALSO READ: Replacement For the Microsoft MCSE, MCSA and MCSD
Note that the MTA and the MOS certs are not qualified for MCP status. These are also not prerequisites for any specialist certs, MCSD, MCSE or MCSA certifications.
As an add on to these mentioned certifications, Microsoft offers the MCT or Microsoft Certified Trainer and the MCE or Microsoft Certified Educator titles to enthusiasts in teaching stuff related to all products and tech from Microsoft.
Server Certification
Microsoft Server certification log comprises MTA, MCSE and MCSA credentials. Within the purview of the MTA Server track is the IT infrastructure certification. In order to obtain the same, the candidate has to pass one out of five exams.
These Cover Topics such as-
Networking
Server administration fundamentals
Security
Cloud
Mobility and devices
This MCSA Server track contains Windows Server 2008, 2012 and 2016. Each of these need three exams for each. However, two exams are needed for Linux on Azure certification as well as the MCSA: Cloud Platform . Each of these is a prerequisite for the other item.
Messaging
Server Infrastructure
SharePoint
Private Cloud
Communication
Microsoft Certifications for Desktop
Microsoft Desktop certification comes with Microsoft Specialist, the MTA and the MCSA certifications. Microsoft Specialist in Windows 10 needs you to pass a single exam. MTA Desktop certification path has a single cert — for IT Infrastructure — similar to MTA Server as mentioned earlier. The track for MTA IT Infrastructure needs a pass in one of five exams on the Windows Server administration, security, mobility, networking, device fundamentals and cloud.
For MCSA Desktop certification there exists a single credential for the Windows 10. To earn MCSA for Windows 10, the requisite is to pass two exams.
Until March 2017, there exists MCSE Desktop certifications. MCSE: Enterprise Devices and Apps stands retired on 31 March of the same year. Another credential is MCSE: Mobility and this continues as exclusively desktop-allied credentials. You need to earn MCSA: Windows 10 along with one other exam.
Microsoft Database Certification
The database certification path comes with MCSE, MTA and MCSA certifications.
For MTA Database track, the requisite is of one exam. There are a couple of certs in MCSA Database track at present. These are MCSA: SQL Server 2012/2014 and MCSA: SQL 2016. Each of these include three exams. The latest credential is suggested for pros beginning the climb up database trail. The earlier version will retire by the next two years.As for MCSE Database track, there exists three certifications. One latest credential is MCSE: Data Management and Analytics. The couple of earlier credentials are MCSE: Data Platform and the MCSE: Business Intelligence. The latest track needs four exams including MCSA. The earlier ones need five exams including MCSA.
You May Also Like this: Top 10 Highest-Paying Certifications for 2023
Microsoft Developer Certification
Microsoft Developer certification paths include MTA and the MCSD certifications . MTA Developer certification is for individuals at the entry-level as software developers. This certification needs candidates to qualify with a pass in one out of three exams. The topics are software development fundamental, HTML5 app development fundamental, and finally, software testing fundamental.
MCSD Developer Track is Laced with Six Certifications
App Builder
Sharepoint
Azure Solutions
Web Applications
Application Lifecycle Management
Universal Windows Platform
Microsoft Applications Certifications
Certifications for this track are varied. This includes MCSA certification and the complete Microsoft Office Specialist or MOS, MOS Master offering and MOS Expert.
MCSA Applications track comes with single certification, MCSA: Office 365. You need to pass a couple of exams for obtaining the credential of this best microsoft certifications
The market for Microsoft training and prep for certification is immense. From guides for self-study to crams, there's a whole lot of material available for all Microsoft certifications. Online as well as offline, materials are available in hordes, for guidance.