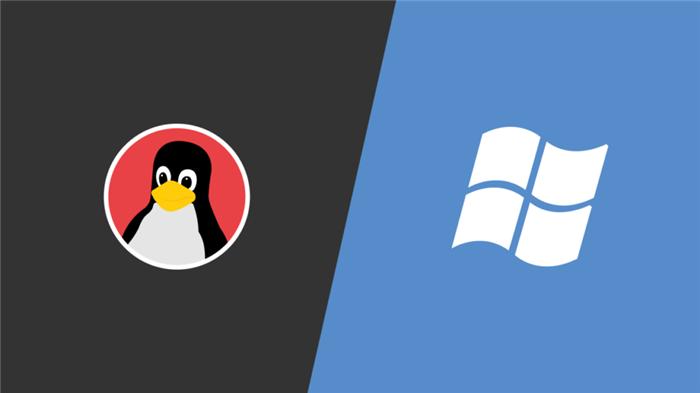 We live in a digital age where new technologies are revealed every day. Some are cast aside over time while others reinvent themselves. The rest manage to disrupt entire industries and cement their legacy.
Of all the arguments to determine which operating system is better, the Linux vs Windows fight has arguably been the longest. Many people try to prove beyond a doubt that one is better than the other. But that is not possible as both these operating systems are fundamentally different from each other. While they serve most of the same functions, it's not easy to claim one is better than the other.
We've put together a few factors and domains where Windows and Linux differ. Take a look and decide for yourself which one you think is better.
Linux vs Windows - What Makes Them Different:
1. Users:
Linux has three user account types. These are
Regular
Service
Administrative (root)
Windows has four user account types:
Administrator
Standard
Guest
Child
2. Usage:
According to research, Windows is currently running on 92.6% of computer systems around the world. Meanwhile, less than 1% of systems are using Linux. Most users claim Linux is difficult to use compared to Windows, which reduces its appeal as a general-use OS. Linux was designed for serious tasks like server applications. Corporate servers all run on Linux, regardless of the GUI.
Additionally, there is a Microsoft licensing agreement that entitles PC vendors to combine Windows with their equipment and PCs. This has boosted the market share Windows holds. Several PC vendors like HP and Dell have now begun providing Linux as their OS, but Windows still holds a commanding lead.
You May Also Like: Understanding the Linux File Permissions
3. File Systems:
In Windows, a file gets stored in various directories or folders residing in various drives like C: or D:. In Linux, every file is ordered within a branching structure that starts with a root directory and branches out within various sub-directories. Linux treats everything as a file. Every directory, external devices like a mouse or keyboard and even files themselves are all considered files.
4. Security:
We've all used a Windows PC at some point in our lives. This means we've all had to face stability and security issues more than once. Windows is a globally-used OS, making its interface common and an easy target for hackers and spammers. The consumer versions of Windows were made for easy usage on single-use PCs without a network connection. Thus, there were no in-built security features. Microsoft generally releases a security patch by way of a Windows system update once a month. More critical updates generally come more frequently or as required. Many times, Windows users have been faced with the blue screen that comes because of system response failure. When nothing else works, the only way to go is to lose your progress and restart your system.
Meanwhile, Linux is built using multi-user architecture. This gives it more stability than Windows. Linux is also community-driven and is monitored regularly by developers around the world. Any new problem coming up gets resolved in a matter of hours and security patches are prepared for supply.
5. Compatibility:
With more than 90% of all global systems using Windows, this OS leads the charge when it comes to system compatibility. Linux has seen recent improvements where software is developed or ported, but Windows still holds a commanding lead. Windows users know that even the oldest, most outdated software will work on a Windows PC, thanks to the legacy support Windows OS provides.
Meanwhile, Linux is still figuring out the most basic features that Windows has long mastered.
6. Ease of Use:
In the past few years, Linux has advanced exponentially in terms of its usability. Versions like Ubuntu and Linux Mint have drastically simplified their setup and installation process for non-technical operators so that they can perform daily operations easily.
Windows comes as a default OS on multiple devices, which has been true for more than four decades. This has made people more accustomed to operating computer systems that use a Windows setup.
7. Privacy:
Data privacy concerns are rapidly rising today. As a Linux user, you can rest assured that your OS is not spying on you. Your system only works for you without hoping to get anything back. Linux systems also generally give you the option of military-grade security encryption built into your system. A Linux user is practically guaranteed that they are not at risk of device theft.
In contrast, Windows is far more commercialised, growing faster in the past few years. Users have the option of opting out of ads, there are so many channels, cooking, and caches that it's hard to keep track. A Windows system can watch users' actions, sync their data usage with the Microsoft OneDrive cloud platform and even use Cortana to understand user behaviour better. In a world where people are concerned about security and privacy, Windows is a heavily intrusive OS.
8. Source Code:
Windows is a commercial OS while Linux functions as an open-source OS. Linux can access the source code and alter it as required. But Windows cannot access its source code. Only limited members in Windows can access the source code.
In a Linux PC, users can access the kernel's source code and change it as they require. This capability has several advantages such as faster bug fixes. However, there's nothing stopping developers from taking advantage of any vulnerabilities in the OS.
9. License:
The Linux kernel (along with the libraries and GNU utilities that go with it) in almost every distribution is open source and free. Enterprises still provide paid support for distros, however, the underlying OS software is free for downloading and usage.
Additional Read: A Complete Guide for Windows Server Certification: MCSA, MCSE & MTA
To Sum Up:
To sum up, these are the key takeaways from the Linux vs Windows fight:
Microsoft is commercial, while Linux is open-source.
A Linux user can amend the OS and customise it as they please by accessing the source code. All Windows users don't have this option.
Linux is faster than Windows, particularly when used in moderately powerful PC systems. Windows tends to slow down with time and use.
Windows gathers customer data to improve the customer data, creating possibilities for data breaches. This is not a concern with Linux.
Linux is much more reliable as an OS than Windows, with faster bug fixes and greater customisation.
Windows has an edge when it comes to gaming because most developers create games to be compatible with Windows devices.
Linux is more secure as an OS. Its vulnerabilities and bugs are fixed easily and much faster due to its open-source code. Windows is not equipped with this.
In recent years, Linux is emerging as large business owners' go-to OS with its new applications and features.
If you have considered switching your OS to Windows from Linux or vice versa, you are now equipped to make an informed decision. You should now understand enough of the benefits and limitations each OS comes with.
If you are looking at learning more about any of these operating systems for your career, this is the best time to start. Enrol in a training course today with Koenig and start growing your career today.