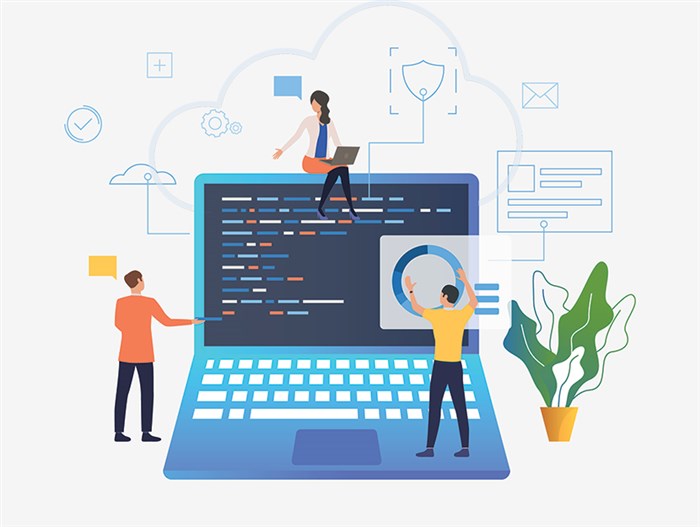 PRINCE2 Agile is an agile project management solution that is known to be the most complete in the world. PRINCE2 Agile is a combination of the signature Agile flexibility and responsiveness and PRINCE2 governance.
If you choose to master this solution to advance your career, you should know what is PRINCE2 agile. You should also understand the benefits of PRINCE2 Agile, its benefits for businesses and the scope of PRINCE2 Agile in future.
Introduction to PRINCE2 Agile:
As mentioned at the start, PRINCE2 Agile combines two crucial frameworks within the domain of project management. PRINCE2 Agile is based on modifying the existing PRINCE2 framework to include the best agile business practices. By combining both of them, businesses can achieve the resulting effective delivery and demonstrable governance.
Prince2 agile was introduced by axelos in 2015 and is one of the newest certification training programs among the agile offerings. prince is an acronym that stands for projects in controlled environments.
In general, the PRINCE2 Agile framework is implemented through the application of Agile practices and concepts to a PRINCE2 business environment. It has been created to meet the growing demand from management groups. PRINCE2 Agile gives project management practitioners and professionals both the governance and control needed to guide their projects. At the same time, it provides the ability and agility to speed up deliveries in a changing enterprise environment.
According to this new framework, Agile is defined as a compilation of practices and behaviours instead of using an unprincipled or adaptive lifecycle. As a result, the manual focuses on providing general guidelines for generally accepted behaviours in an Agile environment instead of providing a complete integration between the Agile lifecycle and the PRINCE2 model.
As a concept, PRINCE2 Agile is a fresh concept, better understood as a customised version of PRINCE2 that is best suited for an Agile environment like Scrum. This framework mentions Scrum roles like Product Owner quite regularly as if they are a constant part of this group. But it still doesn't consider them default roles and uses more generic roles.
The PRINCE2 Agile framework is focused on reaching solid returns on investments very early during the process using its flow-based models of work. In this method of project management, the project manager is accountable for managing the project according to the initial agreement.
Simultaneously, experts anticipate that a project remains agile through the usage of Scrum, which fundamentally involves replanning that depends on emerging realities. In the best way, the PRINCE2 Agile methodology uses the best of two powerful frameworks to bring out the best in each other.
Every project goes through multiple stages, such as planning, organising, executing, modifying etc. At every stage, multiple premises need to be established to ensure the project flows smoothly and requires minimum reworks. Under the PRINCE2 Agile methodology, duties, communication lines and roles are clearly defined when a project starts. That being said, PRINCE2 Agile is more complex than both PRINCE 2 and Agile individually. For this reason, professionals working with these frameworks must be familiar with concepts related to Scrum, Agile and PRINCE2.
In other words, within the PRINCE2 Agile framework, the project manager largely controls the direction in which the project should go according to the standing agreement. They are accountable for all the happenings of the project and must ensure the plan approved by the stakeholders is the one that gets executed. This means adhering to the six PRINCE2 performance targets:
Cost

Quality

Time

Scope

Risks

Benefits
How Does the PRINCE2 Agile Methodology Work?
Like every framework, method and technology, PRINCE2 Agile has its critics. Many argue that the stark differences between Agile and PRINCE2 make the two frameworks incompatible. In reality, this perspective overlooks how both these frameworks have always had an overlap in their features. Agile has always pushed a user to define several critical points in a project, while PRINCE2 encourages flexibility and so on. In a perfect world, the PRINCE2 Agile methodology aligns two proven industry-leading frameworks to make each other better and enhance business outcomes.
Consider this example. PRINCE2 Agile uses a Hexagon model that functions by mixing control, clarity and flexibility. There are six key focus areas. These are:
Time

Cost

Benefit

Risk

Scope

Quality
As a result, the model is linked to five objectives it must meet. These are:
Deliver on time to meet deadlines.

Protect the quality standards.

Be open to change.

Ensure stability among team members.

Accept that customers don't need everything that can be provided.
That being said, these targets themselves are quite flexible too. However, they need to remain the focus points of any project through the entire process till delivery. The PRINCE2 Agile methodology enables professionals to customise several elements and parts of their project without affecting deadlines or budgets. A project manager can remain flexible while adhering to the priorities of upper management.
As a project manager, if you are already using either the Agile or the PRINCE2 method, the PRINCE2 Agile framework can be easier to adapt to. A PRINCE2 background also provides a great alternative to getting a new PRINCE2 Agile certification when you want to qualify for the PRINCE2 Agile Practitioner certification exam.
Benefits of a PRINCE2 Agile Certification for Businesses:
PRINCE2 Agile is known for fulfilling all the requirements of the latest project management environments. On one side, project management has become increasingly complicated in the past decade. Technology is evolving rapidly, resulting in changes in consumer behaviours and expectations, competition and stakeholder expectations. For superior results and market success, a project manager needs to know how to manage all these requirements while ensuring projects align with all business standards, justifications and requirements.
On the other hand, a business cannot sit and wait for the appropriate opportunity to strike. Competitors are always waiting for a window to overtake each other. Any missed opportunity could result in huge setbacks for any organisation.
A PRINCE2 Agile framework expert can help organisations balance both these factors. Some of its greatest benefits for businesses include:
Adaptability: This framework follows an established model and infrastructure, which means you can apply it to almost any sector, industry and location. However, its easy-to-use infrastructure shouldn't be misunderstood as simple or limited in any way. Instead, it focuses on critical focus points that are relevant to multiple projects. Simultaneously, practitioners are flexible enough to adapt this framework according to unique business needs as required.

Easy to incorporate: For the past few years, PRINCE2 has been the most widely used framework for project management in the world. Agile has also made its mark through widespread adoption and integration with global businesses. Any business using either a PRINCE2 or Agile framework can integrate it with PRINCE2 Agile to enjoy a better-rounded project management style without scraping the existing framework and starting from scratch.

Quicker realisation of benefits: Agile frameworks focus on completing projects in bits, to generate benefits that can be reaped at multiple stages instead of right at the end. This can prove to be a significant perk for projects that are designed for empowering quick change management and companies in fast-paced and highly competitive industries that don't have all the benefits of a project coming in at one go.

A higher degree of control: An Agile project manager is supposed to be an expert in completing operations and tasks at the delivery level, but this could be a limited perspective. They must be governed by a higher management level to ensure the success of the project strategically instead of just maintaining an execution perspective. This is where the PRINCE2 Agile framework can play a significant role.

Improved communication and collaboration: Better communication is one of the top needs of large corporate organisations. Practitioners are usually familiar with the common methodology and terminology which makes it easier to communicate and collaborate with project and development teams. This ensures projects remain streamlined and also results in faster completion without sacrificing the output quality. PRINCE2 Agile defines communication lines, flows, roles and responsibilities clearly when a project starts. As a result, organisations can upskill more of their staff and personnel in one go.
You May Also Like: Best Career Paths of Successful Scrum Masters in 2023
PRINCE2 Agile Certification Programs:
A professional degree or credential is the difference between a candidate who says they have the skills needed to work in a PRINCE2 Agile environment and one who proves it by clearing the necessary certification exam. If you are training yourself to operate the PRINCE2 Agile framework, it's best if you complete your training by clearing the certification exam and earning an official credential. There are two levels of exams that you can appear for and validate your skills and experience at different levels. These are
The PRINCE2 Agile Foundation Level training course

The PRINCE2 Agile Practitioner Level training course
PRINCE2 Agile Foundation:
This training course has been created for professionals who are new to the world of PRINCE2 and Agile but have worked around Agile project management environments. The PRINCE2 Agile training course on Koenig covers a PRINCE2 overview, an introduction to the Agile framework, Agile delivery in project management and other topics. To clear the certification exam, you must score at least 55% out of a total of 50 exam questions.
PRINCE2 Agile Practitioner:
The PRINCE2 Agile Practitioner has two certifications as prerequisites that you must earn before you can hope to apply for this credential. You must clear the PRINCE2 Foundation Exam and the PRINCE2 Agile Foundation Exam. Even here, the PRINCE2 Agile Foundation exam has no prerequisites but the PRINCE2 Agile Practitioner exam has a few. You can apply for this credential and certification exam if you have any of the certifications mentioned below:
PRINCE2 Foundation

PRINCE2 Agile Foundation

CAPM (Certified Associate in Project Management)

PMP (Project Management Professional)

(Certified Project Director) IMPA Levels A, B, C and D
The PRINCE2 Agile Practitioner certification exam has 50 questions that you must clear with at least 60% marks.
ALSO READ: What is the Difference between PRINCE2 vs Scrum?
Target Audience for a PRINCE2 Agile Training Course:
IT professionals from diverse backgrounds can benefit from a PRINCE2 Agile training course, including:
Project managers

Product managers

IT managers

Software developers

Testing professionals

Software developers

Project team members

Agile coaches

Project analysts

Business analysts
Additional Read: Settling the Debate: Scrum Master vs Product Owner
Learning Objectives of a PRINCE2 Agile Certification Course:
When you have completed both the PRINCE2 Agile Foundation as well as Practitioner certification courses, you will have successfully achieved the following:
Learning about PRINCE2 governance critical business projects at the enterprise level

Understanding Agile concepts, principles and techniques including Kanban, Scrum, Lean-Startup and Cynefin

Adopting Agile and PRINCE2 together for better results

Establishing a personalised PRINCE2 Agile framework for an organisation

Understanding key Agile concepts and explaining how they can integrate with PRINCE2 practices

Understanding enough to prepare for the Foundation and Practitioner certification exams
By now you can answer, 'Is PRINCE2 Agile worth it?'. Not only do these skills increase your employability, but they also make you an indispensable part of your organisation. To give your career the boost it deserves, enrol in a training course on Koenig today.