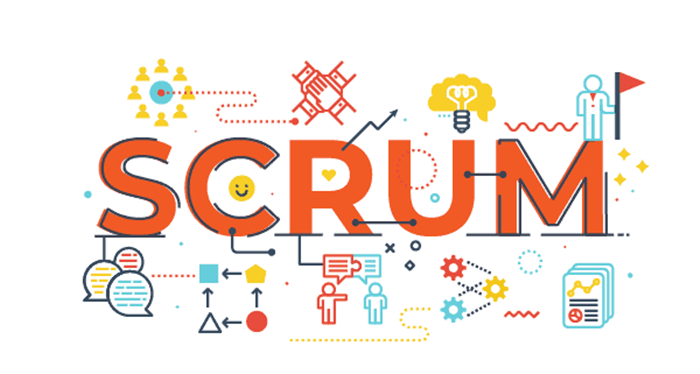 The IT world is evolving rapidly. Meeting changing customer demands in a limited period is getting harder. In such situations, a Scrum Master is a strong contender to lead the way. Their strong interpersonal communication skills, knowledge of the Scrum framework, team management skills and passion to serve make them the closest thing to a one-person army in an IT organisation.
A Scrum Master role is among the most rewarding roles in the IT world. Your level of success depends on your understanding and implementation of the Scrum framework. You also have constant opportunities for growth and learning.
With the rising demand for this role, the Scrum Master career path has diversified significantly. You can choose from a spectrum of high-paying roles after you have completed your Scrum Master training.
Career Path For a Scrum Master:
A Scrum Master role comes with a significant amount of responsibility. The initial Scrum Master professionals have settled well into their roles, sharpening their skills and enjoying the benefits of their high salaries. However, there are several Scrum Masters also anxious to reach for more. They are always looking for something more, some form of diversification like new opportunities or insights.
There is a wide range of Scrum Master careers that you can choose from.
Scrum Master as a Mentor:
If you are a Scrum Master with a successful (not necessarily long) career working with a wide range of teams and businesses, you could move easily into the role of a Scrum Master mentor. Here, you will guide new and aspiring Scrum Masters to get comfortable in the new domain.
In several organisations, this mentorship role is also known as an Agile Coach. Scrum Masters are already at an executive-level role in an organisation. A remarkable Agile Coach must have the skills, or develop the necessary ones, that allow them to coach at a higher level. This means they also need to have a deep understanding of the Scrum Framework as well as its principles and fundamentals. This includes understanding concepts like business agility to better explain or understand how an Agile business approach can benefit people at the enterprise level.
The role of mentorship is often taken up by experienced senior Scrum Masters. The most significant value such individuals add is through step-by-step guidance. This is what makes a successful Agile mentor or Agile coach. Such a role is ideal for professionals who have been in the industry long enough to understand and leverage their passion for product development, regardless of the nature of the product itself. Some Agile coaches like doing the creative parts themselves, others thrive in the process of inspiring creativity among teams of developers. This passion is so great at this point in their career that it doesn't make a difference what type of product it really is. In other words, if you are a person who enjoys the process of getting there better than the destination itself, you are highly likely to thrive in a mentorship role in your career.
You May Also Like: Everything You Need to Know About Scrum Master Roles and Responsibilities
Scrum Master as a Product Owner:
Another type of Scrum Master might be more interested in the product the team is creating instead of the journey to reach the final product. If this sounds like you, you have a high chance of succeeding as a product owner rather than a Scrum Master. This is not to imply that Product Owners are superior to Scrum Masters in any hierarchy. Both roles are at par. However, a Scrum Master is more focused on the path than the destination, while Product Owners are more fascinated by the final output. Since a Scrum Master has worked with enough teams and enough products to understand the intricacies, audience segments and industries, they can make successful product owners.
When a Scrum Master switches to the Product Owner role, they get many new responsibilities as well as more authority to take enterprise-level decisions, such as budget management, product release plans and more. Since this is a greater responsibility, a professional must be certain that they can deal with a wide range of challenges before shifting to the Product Owner role. In the same way, teams are more confident and empowered while they work with Product Owners that understand the other key role in the product development process as well.
Scrum Master as a Manager or Leadership Role:
A Scrum Master role is not a managerial role in itself. However, becoming a Scrum Master requires mastery of a wide range of skills and responsibilities. They work closely with other managers in the organisation, which could lead to greater interest in that role. Professional Scrum Masters are equipped with advanced interpersonal skills that allow them to easily transition into management positions. They know how to convince teams to work without having to pull rank or give direct commands. When they move to management positions, they use learnings from their Scrum Master experience to avoid using harsh language or commands with team members. As a Scrum Master, if you feel you lack in certain areas when it comes to technical proficiency, you can find a great deal of fulfilment in roles like a Development Manager position or a QA Director.
Scrum Masters are not management positions by nature. But with time, these roles and their differences become more clear. Some Scrum Masters are more interested in working closely with their development teams. This IT role demands giving proper guidance to the team. After working as a Scrum Master for so long, you get good at guiding teams. Thus, you are well placed to.
If you are someone willing to spend time with a team to understand their dynamics and help them work effectively, then this is the ideal career for you.
Scrum Master as a Transformation Expert:
A Scrum Master is in an optimum position to become the enterprise transformation expert, helping several departments and teams within a business organisation. Their responsibilities as a transformation expert include, but are not limited to, coaching management teams, customer organisations and other Scrum Teams. Eventually, they can become a fundamental part of enterprise development transformation and organisational development
Make a Plan for Your Growth:
Once you have explored various Scrum methodologies, it's important for professionals to properly visualise personal development. For instance, after a few years, you might like being in the role of a Scrum Master. This will mean helping your enterprise with reimagining the type of work done. A crisp, well-designed and clear plan is critical for a properly balanced career in the long run. While doing this you might consider the following tips:
S

et clear objectives for yourself.
Prioritise your goals.
Mark the deadlines to achieve the objectives.
Identify threats as well as opportunities.
Constantly expand your knowledge and develop your skills.
Measure your progress and success.
Also Read: Scrum Master vs Product Owner
Find the Right Training and Certification Programs:
Earning a certification for every skill is not a solution you should go for. There are two things that a professional credential can indicate:
It strengthens your fundamental technical knowledge.
It creates a mindset for constant learning by productively investing in yourself.
Earning an entry-level Scrum Master certification from Koenig is a good place to start. Give your career a boost and enrol in a certification training course today.