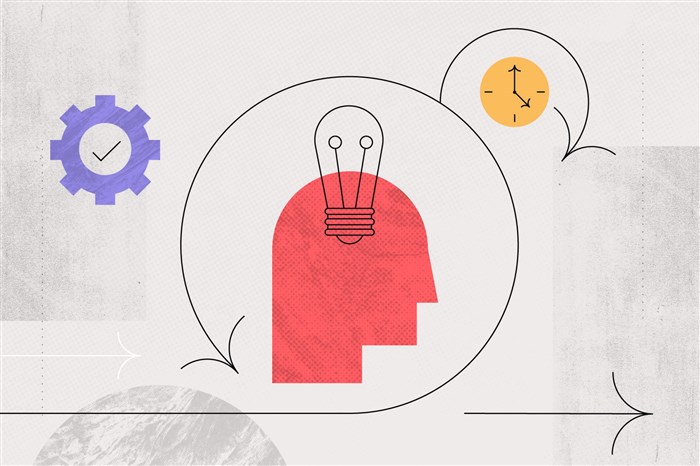 The IT industry has witnessed the exponential growth of agile methodology adoption in enterprises across industries today. Flexible models of development like Scrum have helped businesses roll out products faster and reduce time-to-market. This ensures they maintain a competitive edge in the hyper-competitive landscape we live in. In other words, increased flexibility in business and development processes is mandatory to improve product quality and ensure these products hit the market much faster than the competition. To adopt highly flexible methodologies and get the most out of their business, organisations hire professionals who have mastered these methodologies.
According to the 12th Annual State of Agile Report, Scrum is the agile methodology of choice for 56% of organisations that were surveyed. With the increasing popularity of Scrum and the growing adoption of agile methodologies, the demand for trained Scrum Masters is set to increase significantly.
What is Scrum?
The Scrum methodology is one subset of Agile software development. In this method, development teams lay down goals for delivering new features and functionalities of software within iterative and defined cycles. Every iteration delivers significant albeit smart components of a larger project once every two weeks.
If you are looking to become a Scrum Master as a new turn in your career or if you simply wish to understand the best practices for your current role, understanding a Scrum Master's roles and responsibilities can help you find answers.
What is a Scrum Master?
A Scrum Master is a professional holding a position with a significantly narrow scope but a broad range of influence in any organisation. However, practically speaking, a Scrum Master works at the backend and does not involve himself in the strategy or product ideation processes. They work as catalysts between product owners or business owners and the development team, similar to a project manager. With agile processes almost completely dependent on collaboration and manual effort, Scrum Masters need to perfectly blend the most advanced processes and tools with high-level soft skills.
A software project comes with multiple moving components, so individual programmers can lose sight of their broader scope while focusing only on the code. Meanwhile, a Scrum Master maintains a big-picture perspective, simultaneously helping teams to understand all technical and organisational dependencies and avoiding any bottlenecks. This leads to a culture that fosters accountability and sticks to deadlines.
You May Also Like: Best Career Paths of Successful Scrum Masters in 2023
Scrum Master Responsibilities:
In a perfect world, teams would manage tools and processes on their own. However, several teams make the jump to agile methodologies while relying entirely on the Scrum Master as their process owner.
Accepting and getting used to authority and responsibility within a team takes time. In the context of business transformation, this role can be as easy as scheduling various Scrum ceremonies or as complex as the role of any other member of the Scrum team.
Whether it's every day, some days or on a project basis, Scrum Masters perform the following roles within an organisation.
Standups: Organising daily scrums or standups based on company needs

Sprint or iteration planning meetings: Protecting teams from over-commitment and vague scope of deliverables while helping with sub-task creation and estimation

Sprint reviews: Participating in meetings and collecting feedback

Retrospectives: Noting areas with scope for improvement and actioning tasks for the next sprint

Board administration: Working as Scrum board administrators, ensuring cards are updated and Scrum tools are functional.

1-to-1s: Meeting stakeholders and team members individually whenever needed, sorting out disagreements regarding work and workflow styles. A large number of Scrum professionals are not fond of 1-to-1 meetings as they hold that such communication should take place in standups. Several teams also prefer having face-to-face interactions regularly with certain teams, especially with new team members. The Scrum Master sometimes decides that the individual interactions will help team development and is critical for fostering workplace relationships.

Internal consulting: Preparing for consultations with various internal stakeholders and team members to decide how to work best with the team

Reporting: Regularly analysing burndown charts and various tools for portfolio planning to understand what to build and the appropriate cadence

Blockers: Helping the team through the elimination of external blockers and roadblock management through workflow or process improvement

Busy work: Ensuring teams are always working like a well-oiled machine, which means taking on various roles like moving desks, fixing computers or adjusting thermostats.
As a Scrum Master, your larger objective is to manage your team. This means you should be up for smaller tasks that would help boost team morale as long as it's what the team needs.
Qualifications Required for a Scrum Master Job Description:
To succeed as a Scrum Master in any organisation, there are several prerequisites you need to meet.
Necessary Education and Experience: Candidates applying for the role of a Scrum Master should have a minimum of a computer science bachelor's degree or a degree in any other related field. You should also have a foundation in Agile frameworks and methodologies. While not mandatory, it will be useful for you.

Advanced Written and Verbal Communication Skills: Scrum Masters need to have excellent soft skills besides their technical expertise. A Scrum Master is typically the primary communicator between multiple parties like clients, stakeholders and project owners. Therefore, your communication skills should be out of this world if you wish to have a successful career as a Scrum Master.

Get a professional agile scrum master certification : a wide range of certification programs are available today for professionals who wish to validate their skills as a scrum professional. earning a professional certification will give you an edge over your colleagues as you need to prove your competence and skills before you can earn the credential.
Role of a Scrum Master:
A Scrum Master is constantly communicating and collaborating with their team members. As a Scrum Master, you are liable for several specific services to your team, the product owner and the company where you work.
1. A Scrum Master's Services to the Product Owner:
The Scrum Master is responsible for guiding and serving the product owner in several ways. They need to:
Formulate techniques to manage product backlog effectively

Help their team members understand the need for concise and clear backlog items

Impart knowledge and share insights for product planning within empirical environments

Ensure the product owner understands how to arrange the product backlog for maximum value

Practice and understand agility

Facilitate Scrum events whenever required
2. A Scrum Master's Service to the Team and Developers:
The Scrum Master plays several roles through their relationship with the development team they work with. They:
Remove any project impediments obstructing the performance or productivity of the team

Help the team develop and build high-value products

Ensure the team works effectively through regular employee reviews and meetings

Create transparency during workflow management and conflict resolution

Help teams in understanding and following through on goals, product domains and the scope of work

Facilitate Scrum events whenever needed or requested

Coach the team members, especially new ones, to thrive within an organisational environment where Scrum has neither been understood nor adopted.
3. A Scrum Master's Service to the Organisation:
The Scrum Master hired to work in an organisation has several obligations towards their employer and organisation. This comes in several forms where they need to:
Help stakeholders and employees implement and understand Scrum practices

Act as an agent of change to increase team productivity

Lead and guide the company towards successful adoption of Scrum, streamline workflows and ensure all the team members are following the Scrum framework

Participate in Scrum implementation planning in the company

Work with the other Scrum Masters within the company and increase Scrum application effectiveness within the organisation
According to the Scrum Master responsibilities mentioned above, it might seem like they are similar to or interchangeable with other roles like project managers or product managers. But you cannot look at these roles interchangeably. To clarify any misunderstandings, take a look at the differences between the Scrum Master role and other similar designations.
Additional Read: Settling the Debate: Scrum Master vs Product Owner
Scrum Master vs Product Owner:
IT professionals working with agile methodologies understand that the more a product owner gets involved with the developers, the better it is. This involvement needs to be in the form of the owner championing the needs of the customer and implementing the core purpose (why) of the product. However, if the product manager starts getting involved in the tasking (how) of the team, problems start arising. Even teams with the best intentions end up forming a utilisation mindset which can conceal problems for a while - hand-offs, defects etc. However, this interleaves the scope of work and the process starts leaning toward locking schedules, quality and scope. This is the opposite of where you need to be.
For this reason, a Scrum Master and a product owner fill two distinct roles within the Scrum team, both of which are usually combined with software management. In smaller teams and organisations, employers tend to merge both roles to avoid additional costs of other roles. But whenever a roadblock comes up, there needs to be an open distinction between product direction and process management.
Scrum Master vs Project Manager:
A project manager is the more traditional counterpart of a Scrum Master. In other words, the non-agile version of a Scrum Master is a project manager. Both roles aim at resolving the 'how' of business processes - getting tasks completed and clearing workflow paths through proper facilitation and processes. If this is true, do organisations need to hire both a Scrum Master and a project manager? The answer is most likely no.
Both project managers and scrum masters are leaders who help teams complete tasks within a given time frame. However, their approaches vary significantly. A project manager tracks the project milestones, timelines, progress reports and team communication coordination. However, this is done in a more traditional style with a greater degree of control.
Meanwhile, a Scrum Master enhances and streamlines the workflow processes to help the team achieve their short and long-term objectives. This role is performed with the Scrum Master behaving like any other team member collaborating with others, instead of one person acting like a controller.
Qualities of a Successful Scrum Master:
Influential:
Scrum Masters lead several types of teams that work on projects to achieve specific deliverables and milestones. They need to know how to motivate several groups and organisational-level stakeholders so that they can maximise their potential. As team leaders, Scrum Masters need to close any gaps that exist between project concepts and the actions needed to complete them. They, therefore, need strong organisational and leadership skills.

Collaborative:
A Scrum Master is an important link between project teams and product owners. The product owner is responsible for driving the initiative as a whole, while the Scrum Master helps in nurturing the team. Through effective collaboration, a product owner and Scrum Master can ultimately create effective products that meet their unique requirements. The ideal Scrum Master must know several creative ways to build productivity, collaboration and organisation to ensure the requested product is delivered to the client.

Observant:
A Scrum Master isn't a boss or leader, but a member of the team and a facilitator. Scrum Masters need to have good listening skills and focus on the challenges being faced by the project development team at each step along the way. They also need to be focused and observant, attentive to their team's daily operations to understand every team member's contributions and roles during sprint sessions.

Patient:
Good listening and observational skills come with patience. Scrum Masters need to have a high level of patience and give their teams time to reach the right answers themselves instead of providing solutions all the time. In some cases, all they might need to do is oversee the team as it deals with specific issues and step in only when absolutely necessary.

Transparent:
Finally, a Scrum Master needs to be transparent in every form of internal and external communication. When they work with a team, they should ensure no hidden intention or loftier objective than what they communicate. This is the least expected from someone supposed to be a servant leader.
Common Mistakes Scrum Masters Make:
1. They act like they are solely in command:
A Scrum Manager who was formerly a project manager might still be used to the commanding and controlling working and leadership style. But they need to change their mindsets to start behaving like agile team coaches. However, they generally behave like they still work in a traditional-style working environment. This includes taking over full responsibility and ownership of projects from time to time. In such situations, teams don't end up taking responsibility for any of their actions. The ideal Scrum Master shows the team how to perform their tasks and own their products.
2. They interfere with the team's technical problems:
In some cases, Scrum Masters might have strong technical backgrounds. They might then have consistent urges to advise their development teams on any technical problems. The mindset might be that they feel work could progress faster if the team gets the solution instead of trying to figure it out themselves. However, Scrum Masters need to trust their teams to find their own solutions by taking appropriate steps and technical decisions.
SMC (Scrum Master Certified) Certification Training Course:
In the increasingly competitive global market today, professionals looking for high-paying jobs and career growth need to reskill and upskill regularly. There are multiple certification and training programs available today to help you win favour from some of the largest companies in the world. However, the SMC training course you will find on Koenig sets you apart from the others out there. Over the past decade, this credential has seen a growth in popularity among both enterprises and individuals.
A professional holding an SMC certification has proof that they can demonstrate their understanding of project leadership and management. An official certification sets you apart from non-certified candidates or peers.
Learning Objectives of the Scrum Certification Course:
Candidates who participate in the SMC (Scrum Master Certified) training course work towards several predefined objectives such as:
Gaining a deeper understanding of the principles that govern Scrum

Understanding how they can implement Scrum within an enterprise environment

Demonstrating their advanced knowledge of Scrum and agile best practices among their peers and teams

Learning how they can overcome obstacles and challenges within their products

Understanding what Scrum facilitators do and working with other members of the Scrum team

Understanding how to customise Scrum practices for several situations

Learning to explain the differences between traditional and Scrum project management styles

Understanding an organisation's level of maturity towards Scrum adoption and implementation

Explaining the responsibilities and tasks that non-core and core members of the Scrum Team are responsible for
That's about everything you need to know about the responsibilities of a Scrum Master. If you find this career path interesting, enrolling in a training course will give you the edge that keeps you ahead of other job applicants and your colleagues. Enrol in a training course on Koenig today and give your career the boost it deserves.